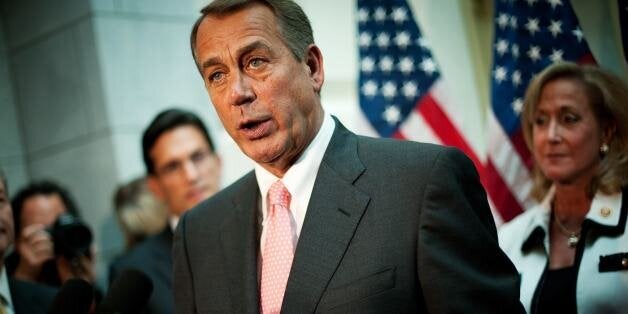 The House of Representatives voted unanimously on Saturday to pay back a half-million federal workers who have been furloughed due to the government shutdown. But for thousands of furloughed workers who aren't federal employees, no paycheck is coming.
The shutdown of national parks has sent home as many as 15,000 private-sector workers, including federal contractors and non-federal employees who work on national parkland, according to American Recreation Coalition, a park advocacy nonprofit.
In San Francisco, 150-year-old restaurant Cliff House has been forced to close and its 175 employees forced to stay home with no hope of back pay upon return. Though the restaurant is privately operated and receives no federal funding, it is located in the Golden Gate National Recreation Area and is technically considered a concessionaire. Most employees have been using vacation time, but as the shutdown wraps up its second week, vacation is running out.
"They're going to run out of vacation time and we're going to run out of money," Mary Hountalas, who has run the restaurant with her husband for 40 years, told The Huffington Post. Hountalas estimated it costs about $10,000 per day just to maintain the building. "We have our loans, our utilities, our insurance -- never mind what happens when we have to pay the over $40,000 for our employee health plans next month."
In a daring move, Hountalas reopened the restaurant for two days last week despite the shutdown.
"We didn't advertise it, we didn't make a big announcement, we just opened the doors," said Hountalas, adding that the local authorities "bent over backwards" to fight for the restaurant. But by the second day, local authorities reportedly received a strongly worded letter from Washington. "It became apparent that if we didn't close, we may never be able to reopen again."
Kevin Weber, the restaurant's executive chef, said he has lost several employees and watched others suffer.
"I'll tell you who's been hurting," Weber said. "Two brothers who have worked for me for eight years, who had saved enough money to finally go see their mother in Mexico who they haven't seen in 10 years. But they have a mortgage and the mortgage has to get paid. Even if I give them the vacation time off at Christmas, they can't afford to go now anyway."
Similar stories have been reported across the country. Hoteliers, restaurateurs and concession and service industry workers connected with parks from the Golden Gate to North Carolina have been feeling more than a pinch.
"I spoke with some people from Yosemite yesterday," said Weber. "Between this and the Rim Fire, they're going to lose their business. They burned through all of their savings during the fire and now this -- it's just too much."
Weber said he hoped the Hountalas and Cliff House will recover.
"They've worked their whole lives to build this business," he said. "Hopefully we'll be able to ride this out. Hopefully Washington will come to its senses."
Non-government workers connected to national parks are but a slice of the workforce affected by the government shutdown. It's unclear how many private-sector employees may be out of work, but The Washington Post reported the government spent $518 billion on contracting in 2012.
"This is my only income and this is hitting me really hard -- I imagine it is a lot of other people" too, said Arianna Bocci, who works for a Washington company contracted by the Federal Aviation Administration, to ABC News. "While I'm thankful everyone else will be reimbursed, we're not."

Before You Go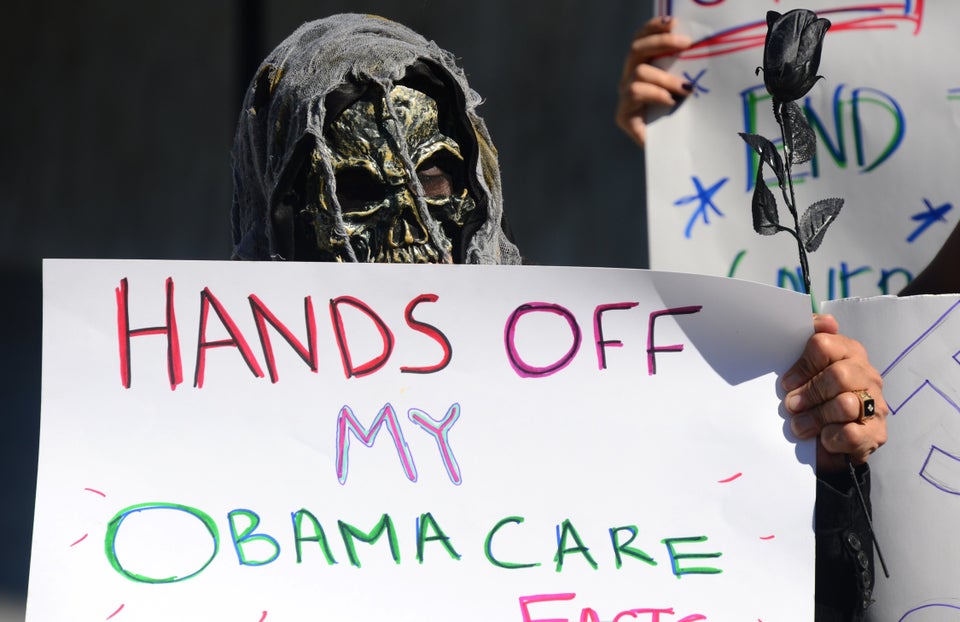 2013 Government Shutdown Protests
Popular in the Community