Families of fallen troops are being denied military death benefits because of the government shutdown.
Over the weekend, the relatives of at least five U.S. military members received the heartbreaking news that their loved ones had died protecting their country while on duty in Afghanistan.
Within three days, the government was supposed to have fulfilled its promise to give $100,000 to these grieving families -- a "death gratuity" that is supposed to help cover funeral costs, as well as immediate living expenses until survivor benefits kick in. According to USA Today, the money is also supposed to cover family travel expenses so that they're able to meet their loved ones returning home for burial in flag-draped coffins at Dover Air Force Base in Delaware.
Unfortunately, the government has been unable to fulfill this promise because of the shutdown, leaving the families high and dry during this vulnerable time.
In a media release Tuesday, the Pentagon confirmed that it has suspended death benefits to families of fallen troops.
"The [Defense Department] does not currently have the authority to pay death gratuities for the survivors of service members killed in action," the release said, adding: "Secretary [of Defense Chuck] Hagel assured the service leaders that he would work closely with them to address these challenges, and support the service members and families impacted by these disruptions."
(Story continues below) A Marine carry team carries the transfer case containing the remains of 19-year-old Marine Lance Cpl. Jeremiah M. Collins Jr. of Milwaukee, Wis., upon arrival at Dover Air Force Base, Del. on Oct. 7, 2013. Because of the shutdown, the family of Collins, who was supporting Operation Enduring Freedom in Afghanistan, did not receive the death benefits to which they are entitled, according to NBC News.
Many have expressed outrage at this latest shutdown-related blow.
"When the serviceman swears that oath that says 'I will protect and defend,' we make a promise back to that person that if they do die in service to this country that we will take care of their family," Ami Neiberger-Miller of the Tragedy Assistance Program for Survivors which advocates on behalf of military families, told news site Defense One.
Gayle Tzemach Lemmon, of the Council on Foreign Relations, said that military families are "shocked" at the recent turn of events.
"Washington may be shut down, but it's still asking people to go to war," Lemmon told NBC News. "When people realize that they can serve and fight for their country, but that their families will get an I.O.U. until the shutdown is over, I think they're just shocked."
Pentagon officials say they hope to right this wrong as soon as possible. They have promised to reimburse the families once they have the means to do so.
"We are keeping a close eye on those survivors," said Navy Lt. Com. Nate Christensen, a Pentagon spokesman, according to USA Today. "We're ready to pay out as soon as the money comes through. We care a great deal about them."
Support HuffPost
The Stakes Have Never Been Higher
Before You Go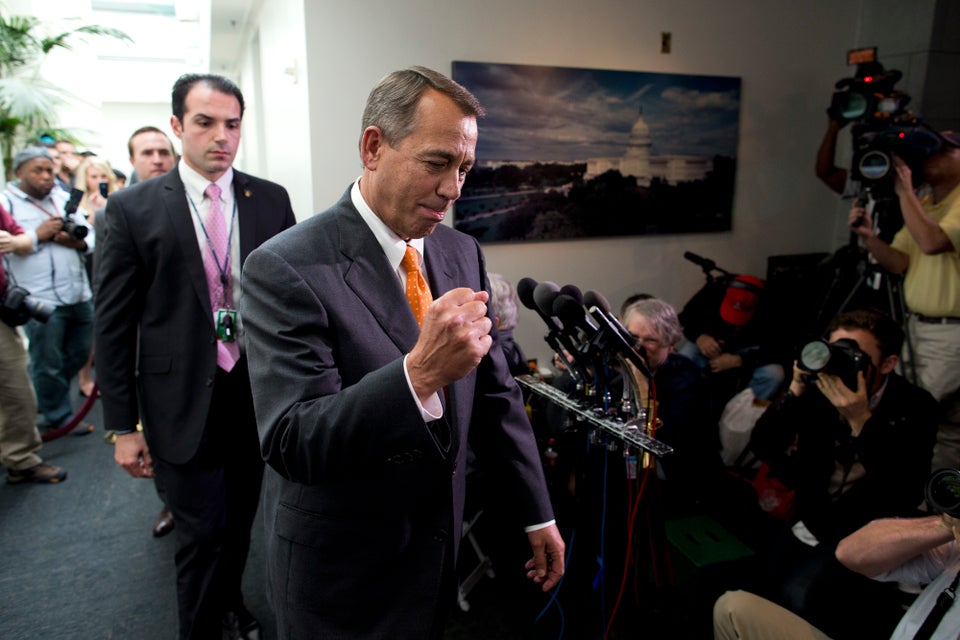 2013 Government Shutdown
Popular in the Community