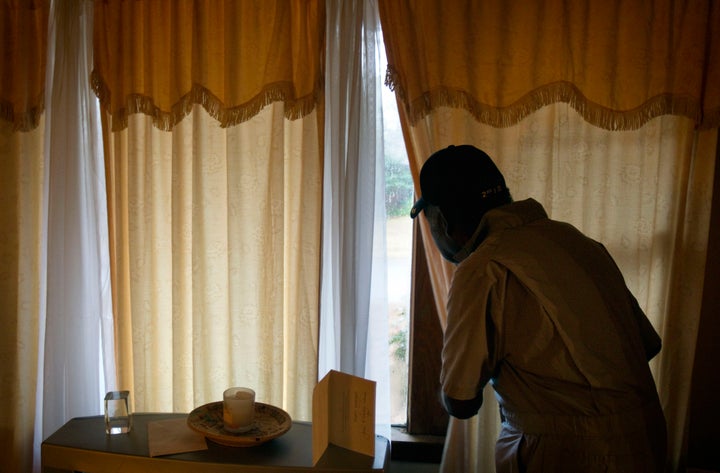 Betty Bracy said the phone rang at her Northwest Washington, D.C. apartment around 3 p.m. on Friday. The voice on the line told her she shouldn't expect the hot meal she'd been eating every Saturday for the past several years.
"They said the reason why they wouldn't be able to do any delivering tomorrow was because the government was closing down," Bracy, 71, told The Huffington Post. "I don't know what that has to do with the food."
Because of its peculiar relationship to the federal government, the D.C. government would be severely affected by a shutdown. Some 14,000 of the city's 35,000 employees have been told to stay home, affecting everything from trash collection to road repair to library book borrowing.
Lylie Fisher, director of community engagement at Iona Senior Services, a nonprofit that serves seniors in parts of the city, told HuffPost that staffers notified more than 100 seniors on Friday that the expected federal government shutdown would interrupt Saturday's hot meal delivery. The D.C. Office on Aging notified the company that makes the meals, Fisher said, that the service had initially been deemed "non-essential" by the federal government.
But then, later in the afternoon, the situation changed: Fisher said the city successfully petitioned the feds to ensure that the meals would continue. "We are very pleased," she said.
The D.C. Office on Aging did not immediately respond to requests for comment, nor did the contractor that makes the meals. The only essential function listed for the Office on Aging in the mayor's shutdown plan is: "Payment processing for entities that provide direct services to the elderly."
Bracy was glad to hear that the food delivery -- one hot meal and one cold meal, usually a sandwich -- was back on.
"I kind of look forward to that because it's nutritional food," she said. "Sometimes it's sliced turkey and squash, mashed potatoes, chicken -- the meals are really decent."
Calling all HuffPost superfans!
Sign up for membership to become a founding member and help shape HuffPost's next chapter