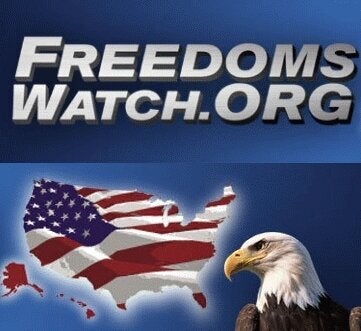 One of the best kept secrets of the current election cycle is the amount of money casino billionaire Sheldon Adelson has invested in a pro-Republican advocacy organization called Freedom's Watch.
Officials of Freedom's Watch are interpreting an obscure Federal Election Commission regulation issued last December 26th in such a way as to permit non-disclosure of all of Adelson's contributions made since the day that regulation was issued.
A Huffington Post examination of the scope of the FEC ruling and of Adelson's active involvement in the spending decisions of Freedom's Watch suggests, however, that Adelson's contributions should be fully disclosed.
Two campaign finance experts, Lawrence M. Noble, an elections and politics lawyer at Skadden Arps and a former FEC general counsel, and Fred Wertheimer, CEO of the campaign finance reform group Democracy 21, both contend that there is a good case to be made that Freedom's Watch should be required to reveal the dollar amounts and dates of the Adelson contributions.
The disclosure rule adopted by the FEC on December 26th is designed to protect the individual identity of passive contributors -- such as dues-paying union members -- but not the identity of donors of $1,000 or more whose gifts are aimed specifically at furthering an incorporated advocacy group's "electioneering communications."
Adelson - far from being a passive contributor -- has been very active in the operations and decisions of Freedom's Watch.
With the exception of a single FEC report filed on December 8, 2007 -- before the new FEC ruling was handed down - a report in which Adelson was listed as giving $80,000, Freedom's Watch has adamantly refused to disclose the scope of Adelson's financial support, which is widely believed to be run well into the millions.
In the nine FEC reports Freedom's Watch filed in 2008, no donors are disclosed.
As a founder and prime backer of Freedom's Watch, Adelson has, according to a number of accounts, approved, steered and/or blocked many policy and spending decisions, exercising a level of influence during the primaries that would appear to require disclosure to the FEC of his contributions.
Adelson, according to news accounts, determines when electioneering radio and television commercials will be run, how much will be spent on them, and which politicians will be targeted. XX
On April 12 of this year, the New York Times reported:
Although the organization was founded by a coterie of prominent conservative donors last year, the roughly $30 million the group has spent so far has come almost entirely from the casino mogul Sheldon G. Adelson, the chairman and chief executive of the Sands Corporation...

Mr. Adelson has insisted on parceling out his money project by project, as opposed to setting an overall budget, limiting the group's ability to plan and be nimble, the Republican operatives said. Mr. Adelson, who has a reputation for being combative, has rejected almost all of the staff's proposals that have been brought to him, leaving the organization moribund for long stretches, the operatives said.

'''What has happened here is pretty much you had a single donor who essentially dictates the way things occur or do not occur,' said one of the Republican operatives."
A high-ranking Republican official familiar with the operation of Freedom's Watch disputed this characterization, arguing that the Adelson contributions were "given to the general fund of the group with no strings attached." In addition, he contended, Adelson's managerial role in Freedom's Watch has been exaggerated by discontented former employees.
Skadden campaign finance specialist Noble, who in addition to being general counsel to the FEC was the executive director of the non-partisan Center for Responsive Politics, said, "Speaking generally, I think that if someone reviews the details of a project involving an electioneering communication and then decides to fund that project, there is a strong case the person gave the money for the purpose of furthering the electioneering communication." The consequence of such actions would be that contributions from such a person must be disclosed to the FEC.
Wertheimer said that "under FEC regulations, if a donor is providing contributions of $1,000 or more for the specific purpose of financing electioneering communications, the donor and the amount given are required to be disclosed. If a donor is involved in signing off on projects for an organization before funding them, that certainly raises the question whether that donor has signed off on any electioneering communications run by the organization. If the donor has [signed off], then the organization is required to disclose the donor and the total amount the donor provided."
Ed Patru, spokesman for Freedom's Watch, defended the donor secrecy policy and contended that it is permitted under federal election law:
"This organization was not launched in a garage with counsel obtained from the Yellow Book. The legal team we have in place has a more-than-adequate familiarity with the regs [regulations] governing (c)4 communication, disclosure and activities in general, and we are in compliance with the law."
Throughout the 2004 and 2006 elections, and until December 27, 2007, groups such as Freedom's Watch that file FEC reports disclosing expenditures for electioneering communications were also required by the FEC to disclose all contributors of $1,000 or more dating back to January 1 of the previous calendar year; such organizations were also required to list the amounts each contributor donated.
For example, on October 15, 2004, the Swift Boat Veterans For Truth, an organization that attacked John Kerry's Vietnam War record, reported that Houston homebuilder Bob Perry had made three contributions totaling $1.55 million; and in early 2003, the pro-Democratic Media Fund reported that Hollywood entrepreneur Steve Bing had made two contributions totaling $997,199.
The more recent December 26, 2007 FEC regulation was designed to meet the requirements of a recent Supreme Court decision, Wisconsin Right To Life v Federal Election Commission, handed down on June 25, 2007 curtailing some of the campaign finance provisions of the 2002 Bipartisan Campaign Reform Act. In the arcane language of FEC regulations, the commission decided on December 26, 2007 "to require corporations and labor organizations to disclose only the identities of those persons who made a donation aggregating $1,000 or more specifically for the purpose of furthering ECs [electioneering communications] made by that corporation or labor organization." [Italics added]
Campaign finance lawyers have interpreted this to mean that donors do not need to be disclosed if a.) they are not actively engaged in decisions to make electioneering expenditures, b.) they did not declare at the time of donation that their goal in contributing was to finance electioneering communications, or if c.) they were responding to a solicitation that made no specific reference to "electioneering communications."
Adelson is not merely a donor. He and his allies conceived the idea for Freedom's Watch at a 2007 meeting of the Republican Jewish Coalition in Florida, and since then Adelson has acted, in effect, as the CEO of Freedom's Watch.
When Freedom's Watch was first formed a year ago, top officials of the group described it as a conservative counterpart to Moveon.org. Ari Fleischer, former White House spokesman who is on the board, told Fox News on September 18, 2007:
"Freedom's Watch was founded in large part...because there's been no voice on the conservative side. MoveOn has had all the energy, the passion, the money. Freedom's Watch is here now to represent people who believe in peace through strength and prosperity through free enterprise."
So far this year, the organization has spent $1.1 million on electioneering expenses, with substantially more expected before election day, November 4.
All of Freedom's Watch ads can be seen here.
Popular in the Community