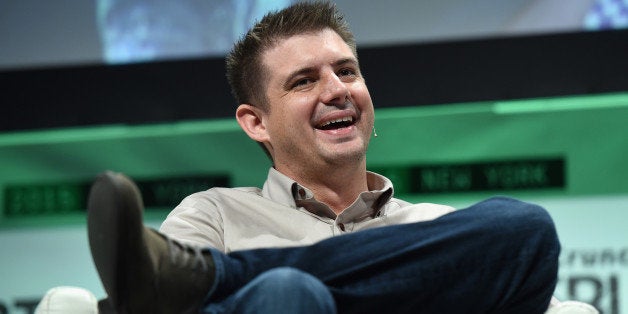 Yet another Silicon Valley company is hiring its contractors as employees.
Shyp, which helps customers mail packages, said Wednesday it planned to reclassify hundreds of couriers as employees. The news follows a similar announcement made last month by grocery delivery startup Instacart.
Depending on how many hours they work, Shyp's couriers will now receive access to benefits such as healthcare. The company -- which operates in San Francisco, Los Angeles, Miami and New York -- also promised to pay for vehicle expenses, unemployment, Social Security and Medicare taxes.
"As a rapidly growing business, we want to ensure that each time a customer uses Shyp they have an incredible experience," CEO Kevin Gibbon wrote in a blog post. "We want to provide our couriers with additional supervision, coaching, branded assets and training, which can only be done with employees, so a shift is needed."
The move comes amid a heated debate over the role of contractors at startups. Ride-hailing services such as Uber and Lyft rely on armies of contracted drivers to make up their workforces.
Last month, the California Labor Commission ruled that an Uber driver qualified for back pay as an employee. Uber appealed, claiming the ruling threatened its entire business model.
Shannon Liss-Riordan, a Boston lawyer who filed pending suits against Uber and Lyft, filed similar complaints against Shyp and rivals Washio and Postmates earlier this week, according to the San Francisco Business Times.
"I cannot comment on it at this point in time aside from saying that we didn't receive it until after this morning's announcement," Johnny Brackett, a Shyp spokesman, told The Huffington Post in an email. "I can assure you that our decision to transition from 1099 to W2 had absolutely nothing to do with it."
Shyp no doubt watched the Uber case closely. Couriers already wore branded t-shirts, used certain brand phrases and were responsible for finding coworkers to cover their shifts when they were unable to work -- all of which may constitute inappropriate requirements for independent contractors, according to a report on BuzzFeed News.
Now, Shyp's decision will likely add pressure to the entire startup industry to address the employment status of its contract workers.
This story has been updated with a comment from Shyp.
Calling all HuffPost superfans!
Sign up for membership to become a founding member and help shape HuffPost's next chapter