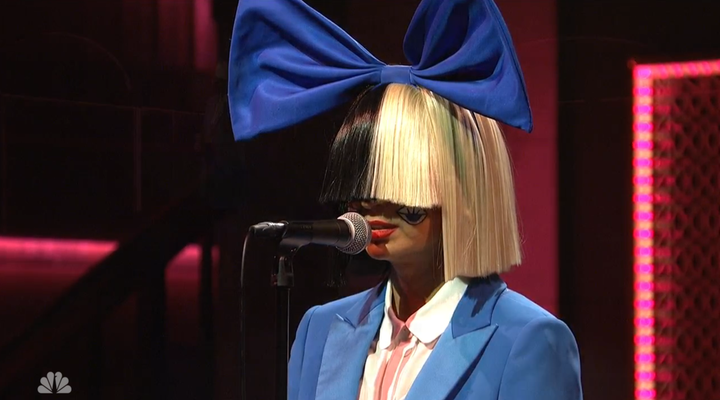 Sia returned to "Saturday Night Live" this weekend to perform two singles from her upcoming album, "This Is Acting."
The Australian songstress took to the stage with her face covered by one of her signature blunt wigs topped off with a giant blue bow. She also had cartoonish eyes painted on her face just under the wig's long bangs.
Sia stuck to her tried-and-true performance formula, which consists of her standing behind the mic as a doppelgänger dances to the music beside her.
For her first performance of the episode, the 39-year-old sang "Alive" with the help of a choir. Her lookalike played a young martial artist who turned karate moves into a powerful interpretive dance routine, much like in the single's music video.
In her second performance, Sia sang "Bird Set Free." This time, the dancer acted as the titular bird. She began her dance wrapped up in a cocoon of fabric and then broke free, as if she had found her wings.
Next week, the show will be hosted by Elizabeth Banks and feature musical guest Disclosure, who will be joined by Lorde and Sam Smith.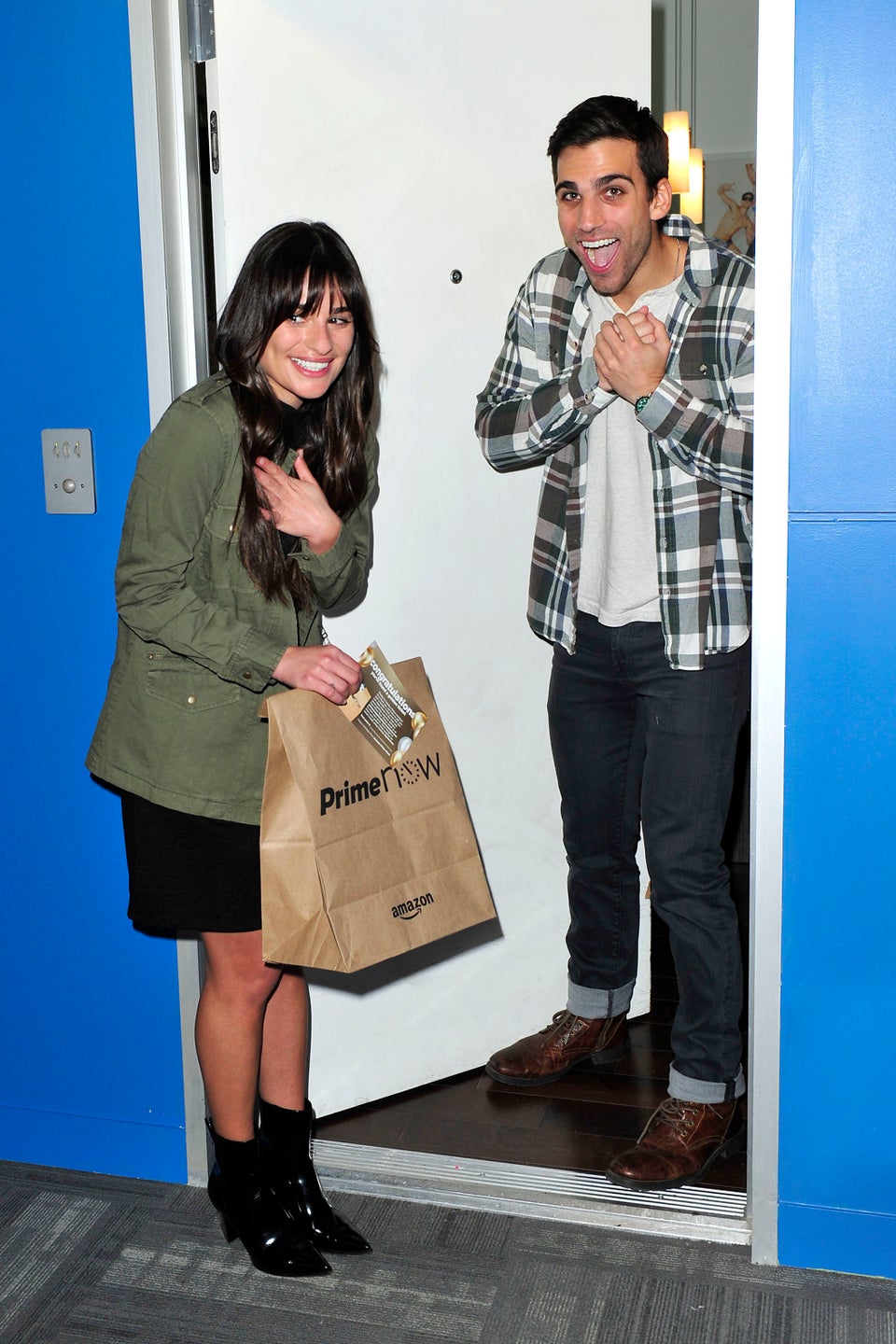 Celebrity News & Photos