As the U.S. election results poured in Tuesday night, Lin-Manuel Miranda took to Twitter to voice his reaction to the unexpected lead of Donald Trump. And when it became apparent that Trump would indeed become our next president-elect, the "Hamilton" creator gave his fans a small, but much-needed ray of hope:
Just as important as the songs dropping themselves is this video of Jonathan Groff ― aka Groffsauce ― hearing Sia's cover for the first time. Pure joy.
The tracks were released at midnight across time zones from Nov. 10 to 11. Throughout the day and night, Miranda shared details about the songs, noting in particular his neighbor's powerful reaction to "Satisfied": "Sia WEAPONIZES vowels."
"I can tell you that the people covering 'Satisfied' — and it's more than one person — that's when we realized how special this was going to be," Miranda told People magazine back in October. "They turned it in nine months ago and, like, our hair blew backwards. I have footage of playing it for Jonathan Groff for the first time backstage and him just crying in our dressing room."
You can listen to two other songs from the record ― Kelly Clarkson's version of "It's Quiet Uptown" and The Roots' "My Shot (Rise Up Remix)," featuring Busta Rhymes, Joell Ortiz and Nate Ruess ― on YouTube.
Before You Go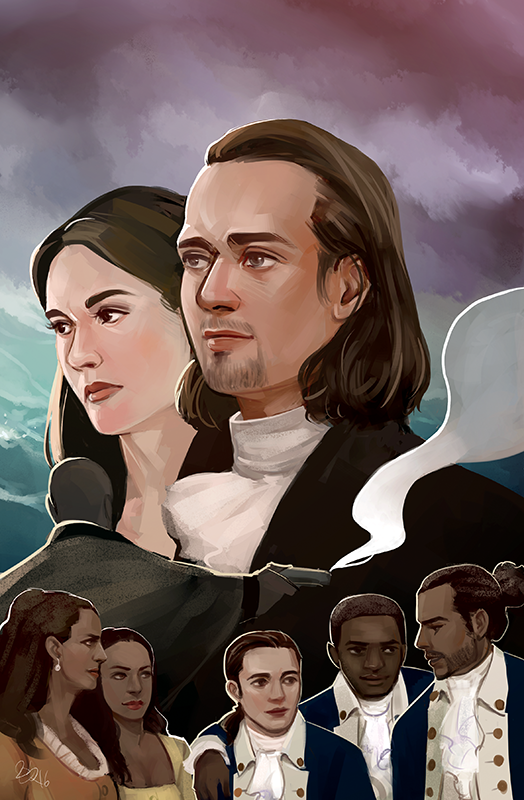 45 Illustrators Draw the 46 Tracks of "Hamilton"
Popular in the Community