Directed by Sia and Daniel Askill and choreographed by Ryan Heffington, the video stars Maddie Ziegler, the young dancer who also brought Sia's visions to life in videos for "Chandelier," "Elastic Heart," "Cheap Thrills" and "Big Girls Cry."
The clip starts on a black screen with the words #WEAREYOURCHILDREN printed across. Then, we see a crying Ziegler wiping paint under her eyes, as if crying rainbow tears, or perhaps applying warpaint for battle. A large group of kids lies on the ground below her, motionless, and she begins screaming (though we don't hear her), urging the kids to get up.
Once the music starts, the group begins moving in unison, with Maddie leading the charge. Attitude reports that the children represent the victims killed in the deadliest mass shooting in America's history ― "49 dancers for 49 lives lost," as the magazine put it. With lyrics like, "Don't give up, I won't give up / Don't give up, no no no" and "Running out of breath but I / oh I I got stamina," it's hard not to draw those parallels.
The kids dance through an old house, eventually coming together as one group. They jump up and down, moving together as a single entity (much like individuals would at a club as music blares through the speakers) before collapsing to the ground, leaving behind the haunting visual of bodies on the floor.
Dedicating the video wouldn't be an unusual thing for Sia to do. Following the tragic shooting, the singer dedicated a performance of her song "Titanium" to the LGBTQ community. As she sang lyrics like, "You shoot me down, but I won't fall, I am titanium," she was overcome with emotion and struggled to get through it. The result was one of the most emotional performances we've seen from the singer.
Sia has yet to comment on the meaning behind "The Greatest" video. We have reached out to a representative for the singer for comment.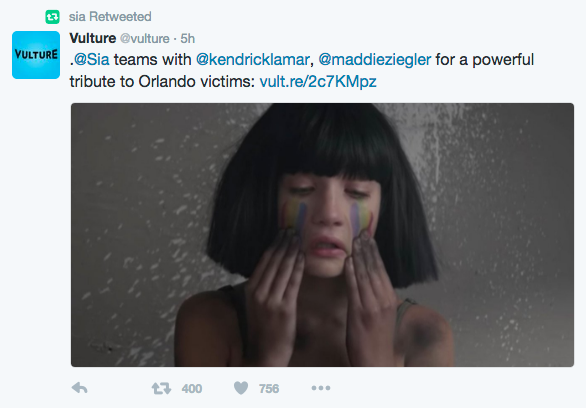 Before You Go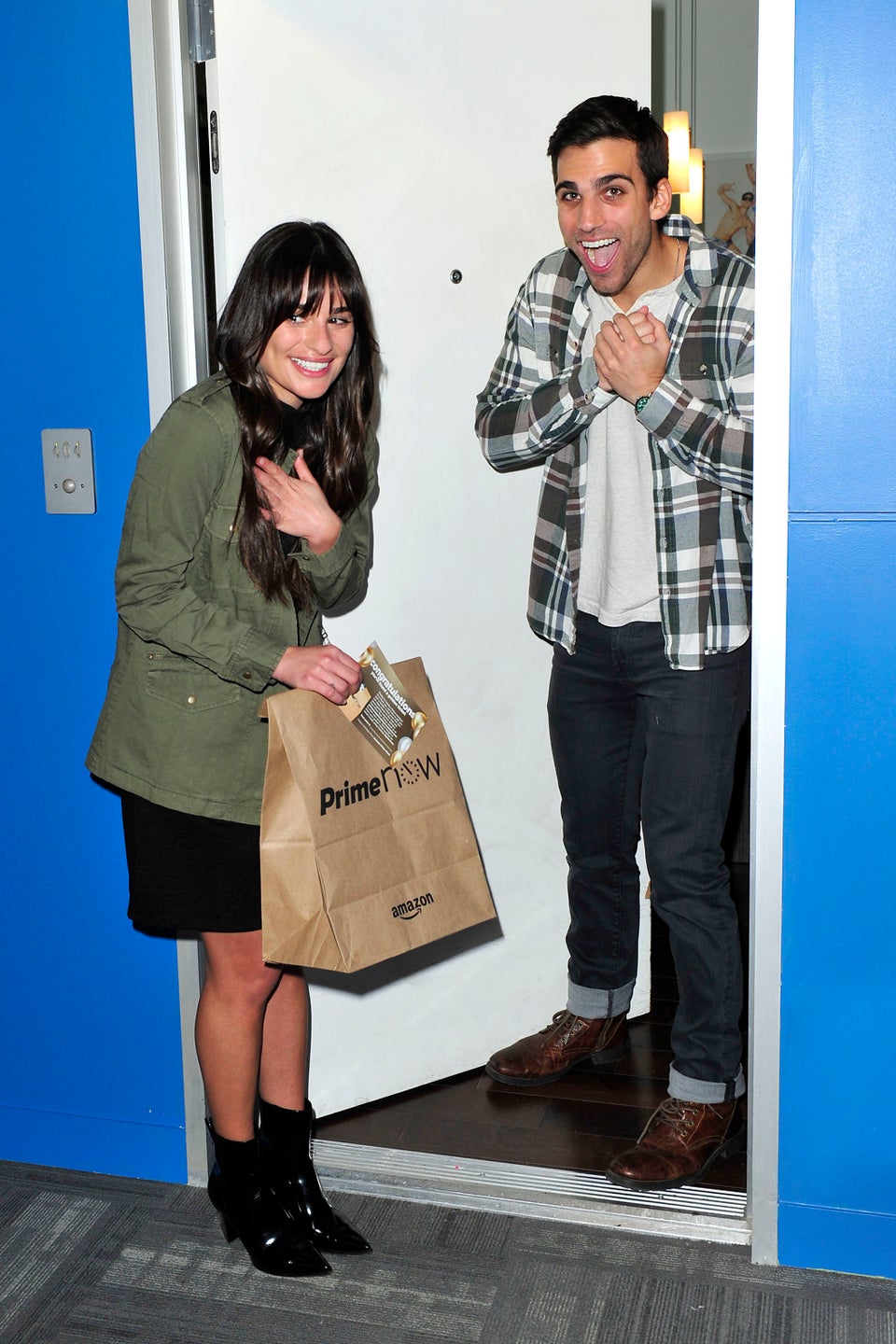 Celebrity News & Photos