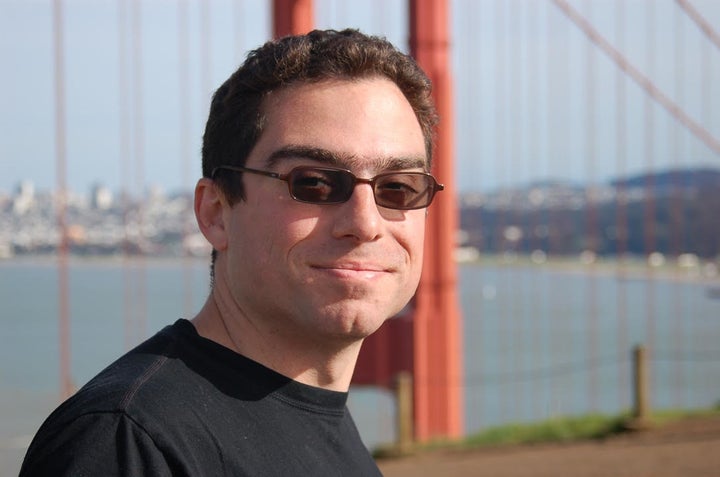 On Sept. 15, The Daily Beast published an article by "Alex Shirazi" -- a fake name that the news outlet said was a pseudonym for a "a well-known Iranian dissident" -- describing Iranian-American businessman Siamak Namazi as part of "The Shady Family Behind America's Iran Lobby."
Shirazi portrayed Namazi's family's business dealings in an ominous light and alleged that the businessman's family, eager to profit from improved relations between Iran and the U.S. in the wake of the nuclear deal, had quietly lobbied for rapprochement by leveraging high-level connections in both countries.
These were serious allegations, since the Iranian government sometimes investigates and even imprisons people it suspects of dual loyalties.
Yet when The Daily Beast published the article, 44-year-old Namazi himself wasn't in the best position to offer a rebuttal: He was stuck in Iran, where authorities had confiscated his passport weeks earlier and told him not to leave the country for reasons that are unclear.
"He seemed very scared about what effect the article would have," recalled Borzou Daragahi, a BuzzFeed reporter and personal friend of Namazi who spoke to him after The Daily Beast published the article. "He was totally baffled by why a Western news organization would publish something this sensitive in nature with a fake name."
Daragahi knew Namazi was in Iran visiting family. But like many of Namazi's friends and family, he didn't realize how precarious the businessman's situation was. The Daily Beast's executive editor, Noah Shachtman, told The Huffington Post that the news site didn't know Namazi was stuck in Iran without his passport when it published the pseudonymous piece on his family.
Namazi had flown from his home in Dubai to Tehran in mid-July for a funeral, planning to stay for less than a week. On July 14, the same day Iran and six world powers sealed a landmark nuclear agreement, he headed to the Tehran airport for his return flight. But before he could board the plane home, Iranian authorities stopped him, took his passport and told him he couldn't leave.
Namazi's cousin-in-law, Bijan Khajehpour, and a close friend, Ahmad Kiarostami, told HuffPost that Namazi was called in for periodic interrogations by intelligence officials over the next three months.
Then, in September, The Daily Beast published the article by Shirazi, who wrote that there was "little known" about Namazi's family and emphasized their unwillingness to provide quotes for his story.
Iranian authorities arrested Namazi one month later, and he has been imprisoned ever since. Namazi is now one of at least four American citizens detained in Iran, which hasn't released any formal charges against Namazi.
The State Department has not publicly acknowledged that Namazi is detained in Iran, and would not comment on the timeline leading up to his arrest, which has not previously been reported.
Namazi has been in trouble in Iran before, said Kiarostami, one of the few people who knew Namazi's passport had been seized in July. But each time, he was questioned and eventually allowed to leave. "He was always let go eventually," Kiarostami said. "Everyone was hopeful this time would be the same -- that they would bother him for two or three months and then let him go. But they didn't."
"After The Daily Beast article came out, things got worse for Siamak," he added, referring to Namazi's arrest and imprisonment the following month. Kiarostami has publicly proclaimed his support for Namazi, and published a blog post last month contradicting The Daily Beast's characterization of his friend's business dealings.
"He seemed very scared about what effect the article would have … He was totally baffled by why a Western news organization would publish something this sensitive in nature with a fake name."
Namazi appears to have first learned The Daily Beast was preparing a story on him and his family on July 7, a week before he was stopped at the airport in Tehran, according to Kiarostami, who is familiar with correspondence between Namazi and the news site.
Shirazi emailed Namazi that day and explained that he was writing an article for The Daily Beast. The writer used a Yahoo account that matched his pseudonym, but did not mention in emails that Alex Shirazi was not his real name.
In the July 7 email, Shirazi asked Namazi to confirm a series of specific allegations, including whether the Tehran-based consulting group Atieh Bahar, founded by Namazi's cousin-in-law Khajehpour and his wife, had worked for Iranian government ministries. Specifically, Shirazi asked if any companies or employees tied to Atieh Bahar, which Namazi headed before leaving Iran in 2007, had dealings with a list of 13 individuals and companies. (In The Daily Beast article, Shirazi described Khajehpour and his consulting firm as providing clients with "access to the [Iranian] regime.")
Shirazi also asked Namazi to confirm whether an Iran-based NGO formerly run by Namazi's father helped fund and organize a 1999 conference on dialogue between Iranians and Americans.
Namazi responded that he couldn't find any evidence of Shirazi having written for The Daily Beast and asked for more information and samples of his previous work. Shirazi's first, and only, other piece for The Daily Beast was co-bylined with senior editor Michael Weiss and published on July 10. The news site did not originally indicate that Alex Shirazi was a pen name in the first story. It updated the piece on Monday to acknowledge that a pseudonym was used.
In Namazi's reply to Shirazi -- which he also emailed to The Daily Beast's editorial and press addresses -- he argued that Shirazi's line of questioning approached defamation and libel. In the email, Namazi provided Shirazi with links to Atieh Bahar's statement of principles and a letter to the editor he wrote in The Washington Times in response to a 2009 article by journalist Eli Lake. (Lake later worked for The Daily Beast and is now a columnist for Bloomberg View.)
In that 2009 letter to the editor, Namazi pushed back against Lake's suggestion he was involved in the creation of the National Iranian American Council, a relationship at the crux of The Daily Beast's article about him.
"I have never been an officer, board member, adviser or even so much as an intern of NIAC," Namazi told The Washington Times in 2009. "My only links to NIAC are a one-time annual membership of $50, purchased on its Web site in 2005 and never renewed, and my personal friendship with its founder," he continued, referring to Trita Parsi.
(Kiarostami, who is not mentioned in The Daily Beast story, joined NIAC's board in 2014.)
In the course of his reporting, Shirazi reached out to other members of Namazi's family, including Khajehpour, who also questioned the author's credentials. Weiss vouched for Shirazi in a July 9 email to Khajehpour, who declined to comment for The Daily Beast's story. "His questions were very conspiracy-minded," said Khajehpour, who was imprisoned in Iran for several months in 2009.
That same day, Namazi asked Weiss to read the questions submitted by Shirazi and judge for himself whether they were fair and professional, according to Kiarostami. Namazi noted that Shirazi had asked his family members similar questions and requested more clarity and transparency about the forthcoming story.
On July 10, Namazi contacted Daily Beast Editor-in-Chief John Avlon and reiterated that Shirazi's line of inquiry could harm his family. He sought the top editor's intervention because he feared the forthcoming story would be libelous.
Julia Atcherley, senior counsel for The Daily Beast, responded the next day with a two-sentence email, thanking Namazi for his email and assuring him it was their policy to publish fair reporting, according to Kiarostami. Namazi appealed again to Avlon and Atcherley over what he called Shirazi's "McCarthyist" style of questioning.
The last time Namazi spoke with The Daily Beast was on July 14, the day he got stopped at the airport. He told Weiss that he was traveling for a funeral and would respond again when he returned home, but he never arrived. Instead, Namazi was called in for multiple interrogations in Iran over the next three months and arrested in October.
An acquaintance of Namazi, who requested anonymity due to concerns about reprisal, told HuffPost that they had bumped into each other twice at parties in Iran between late July and early September. The second time, the acquaintance recalled, Namazi was noticeably distressed. When pressed, he shared that his passport had been taken away, but was reluctant to discuss the matter further.
The Daily Beast's Sept. 15 story came under scrutiny a day after publication, with progressive media watchdog Media Matters dubbing it a "hit" piece and challenging the article's claims that Namazi had close ties with NIAC.
On Oct. 29, after U.S. media outlets reported Namazi's arrest in Iran, NIAC denied The Daily Beast's claim that Namazi and his family had a leadership role in the organization. The same day, The New York Times reported that Namazi's friends said they believed The Daily Beast article "was part of a campaign to incriminate him."
Daragahi, the BuzzFeed reporter, told HuffPost he didn't understand why his friend was the subject of media attention, given that he had "removed himself from the public realm" and was currently "living the quiet life of a Gulf yuppie."
Until his arrest, Namazi was the head of strategic planning at Crescent Petroleum, a Dubai-based oil and gas company.
Khajehpour, who spent 3 1/2 months imprisoned in Iran in 2009 before fleeing the country on bail, worries that Shirazi's article helped Iranian authorities build a case against Namazi by alleging he had strong ties to influential people inside the country.
"They sort of produce a case and make up their evidence as they go along," said Khajehpour. "You have to turn it around. You have to ask ... what it is that the Iranian intelligence wanted to prove. They wanted to prove that Siamak has useful contacts so that he could influence inside of Iran."
The Daily Beast article, in Khajehpour's view, "provided material saying, 'Look, even sources outside Iran say Siamak has good contacts.'"
"You have to turn it around. You have to ask ... what it is that the Iranian intelligence wanted to prove. They wanted to prove that Siamak has useful contacts so that he could influence inside of Iran."
Namazi has been imprisoned for over two months, but it's still unclear who was behind The Daily Beast story, which was one of the top Google results for "Siamak Namazi" at the time of his arrest.
Shirazi did not respond to an email HuffPost sent to the account he used to contact Namazi and other people he mentioned in The Daily Beast story.
A Twitter account in Alex Shirazi's name describes him as a political scientist based in Geneva and included a link to a personal blog called "Being Alex." The first two posts, dated July 11 and Sept. 25, linked to Shirazi's Daily Beast stories. The author also published a rebuttal to Media Matters' critique on Sept. 19 and a fourth post on Sept. 20, which linked to several Persian media sites that picked up The Daily Beast's story about Namazi.
On Oct. 24, Shirazi tweeted several times about Namazi's situation in Iran, asking Parsi and two other people affiliated with NIAC about Namazi's arrest. (Taghato, a Persian-language website, reported Namazi's arrest on Oct. 22, but it would be a week until major U.S. media outlets like The New York Times and The Washington Post covered it).
Shirazi next tweeted at NIAC staffers, national security experts and journalists, asking if Namazi's "situation" had been discussed at NIAC's annual conference, which was being held at the time. Fourteen minutes later, he tagged The Daily Beast and Weiss in a tweet that said, "Apparently no mention of or prayer for #SiamakNamazi at #NIAC2015."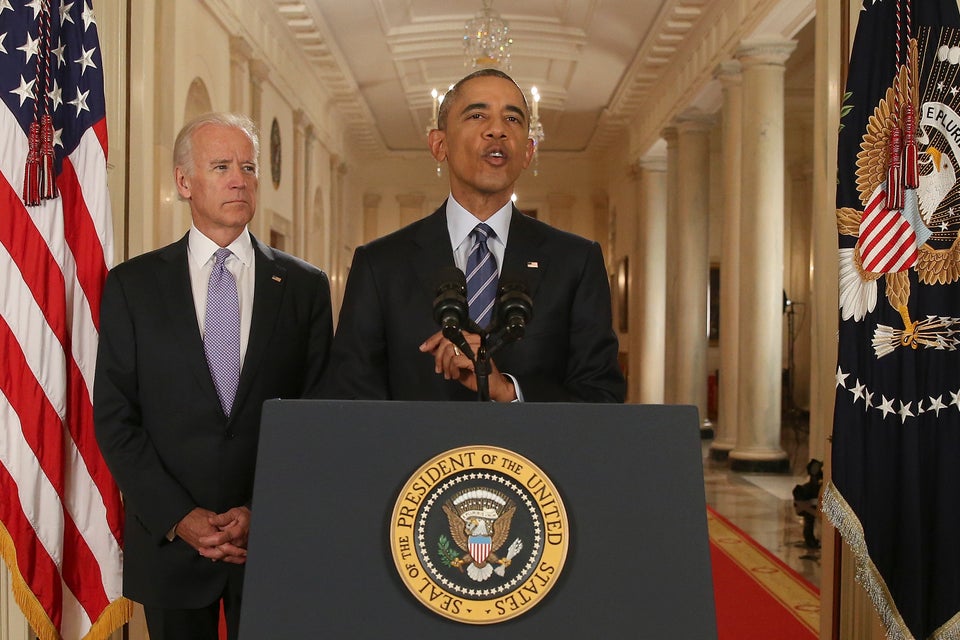 Historic Iran Deal
Popular in the Community