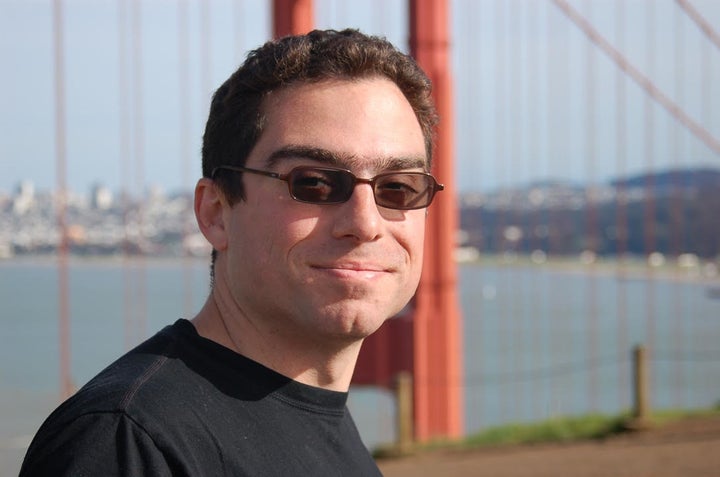 By the time IRNA had acknowledged its mistake, several journalists with large Western followings had already tweeted about Namazi's impending release.
IRNA subsequently apologized for the error and clarified that Nosratollah Khosravi-Roodsari was the fourth prisoner set to be released, along with Jason Rezaian, Amir Hekmati and Saeed Abedini. Until Saturday's announcement, Khosravi-Roodsari's imprisonment had not been publicly reported. In exchange for the freed four Americans, the U.S. agreed to pardon, commute the sentences for or drop charges against seven Iranians held in the U.S. for allegedly violating nuclear sanctions. Iran released a fifth American, Matthew Trevithick, on Saturday in a move unrelated to the prisoner deal.
Senior U.S. administration officials told reporters that while Namazi was not included in Saturday's prisoner agreement, they hoped to secure his release soon.
"It was an emotionally difficult time for everybody, because they thought that Siamak was going to be walking out," Ahmad Kiarostami, a close friend of Namazi's, said of Saturday's events.
Today, Namazi remains stuck in Evin prison, the same facility that had housed the four other prisoners now released.
An Iranian-American businessman based in Dubai, Namazi had traveled to Iran to attend a funeral in July, just days before the landmark nuclear accord between Iran, the U.S. and five other world powers was announced. The 44-year-old headed to the Tehran airport for his flight home on July 14, the same day the nuclear deal was finalized. Before he could board the plane, he was stopped by Iranian officials, who seized his passport and told him not to leave the country. He was called in for periodic interrogations over the next three months, until he was ultimately arrested and imprisoned in October.
One month before he was arrested, The Daily Beast published an anonymous hit piece on Namazi and his family, accusing them of engaging in shady lobbying efforts in favor of rapprochement between Iran and the U.S. in an effort to reap financial profit from sanctions relief. Namazi's family denied the allegations and has suggested that the Daily Beast article endangered Namazi, who, at the time of publication, was not yet imprisoned.
Iranian officials have not publicly disclosed any charges against Namazi, leaving the exact reason for his arrest unclear. Kiarostami told The Huffington Post in December that this wasn't the first time the Iranian government prevented his friend from leaving the country -- but that in the past, authorities had released him after a few months of questioning. Kiarostami has expressed hope that Iranian officials' decision not to publicly declare any charges against Namazi is a sign that he won't be imprisoned for long.
Born in Iran, Namazi fled with his family to the U.S. when he was 12. Citing a desire to resolve his "identity crisis," he returned to Iran in 1994 for two and a half years to complete his national service. Once back in the U.S., Namazi wrote about his frustration with the way hardliners in the Iranian government treated members of the Iranian diaspora -- who were often criticized as cowardly and "Westoxicated."
"The new generation must be made to feel that no matter how much time elapses they will be welcomed and treated with respect in the land of their parents," Namazi wrote in 1998. "Officially accepting dual citizenship is a first step."
The Iranian government does not officially recognize Namazi's U.S. nationality -- or that of the other four dual Iranian-American citizens it released on Saturday.
Namazi's 1998 call for conservative politicians in Iran to embrace members of the diaspora was a strategic one: "Picture the mood in the U.S. Congress with Senators of Iranian origin," he wrote. "Could France have sold the sophisticated technology it did to Iraq during the Iran-Iraq war if the French foreign ministry housed influential French-Iranians?"
From 1999 to 2007, Namazi worked at Atieh Bahar, a Tehran-based consulting firm established by his cousin and cousin-in-law. During that time, he wrote a paper with Trita Parsi about the role that Iranian-Americans could play in correcting misconceptions between Iran and the U.S. Parsi went on to found the National Iranian American Council, but Namazi did not join that group.
Frustrated with politics, Namazi left Iran in 2007 and relocated to Dubai, where he had been employed by the oil and gas company Crescent Petroleum.
Support HuffPost
The Stakes Have Never Been Higher
Popular in the Community