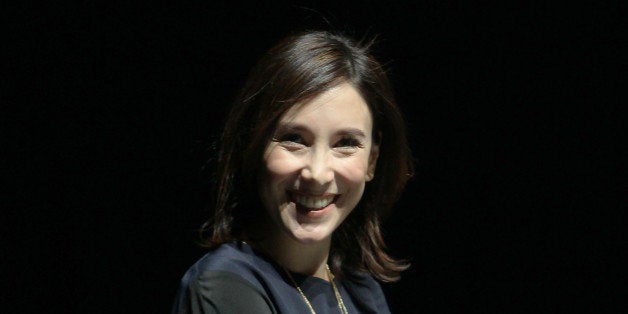 If Sibel Kekilli and her "Game of Thrones" character, Shae, have one thing in common, it's their ability to charm.
After she took the stage with George R.R. Martin and a few of her fellow cast mates to answer fans' questions, she sat down to chat with The Huffington Post about fame, her character and (spoiler free) opinions regarding the upcoming season.
Despite the fact that she has been acting on the ultra-popular show and attending related events since 2011, Kekilli seemed genuinely shocked by the fan turnout at Thursday's "Game of Thrones" Epic Fan Experience. In fact, her first comment to the raucous crowd was "Holy shit!" After the onstage Q&A, Kekilli told HuffPost just how shocked she was by the sea of cheering fans. "I guess Beyonce or Madonna feels like that every time they get on the stage. Like rockstars. It's incredible, really," she said. "I'm still confused and speechless and overwhelmed."
Asked about her character, Kekilli had a lot to say, especially concerning the clandestine relationship with the newly-married Tyrion. "Before Tyrion married Sansa, she was starting to have a foundation for the first time in her life," she said, "but after the wedding, it started to shake and she's not safe anymore."
Shae is a lot of things, but "safe" is admittedly not one of them. That said, Kekilli doesn't see Sansa, or the possibility that she'll discover the secret relationship, as much of a threat to Shae's safety. "I think that if Sansa found out [about Shae and Tyrion], it wouldn't be that bad because Sansa likes Shae and I think she would be happy to know that Tyrion loves another woman," she said.
While Kekilli finds Shae's love for Tyrion to be romantic and admirable, she admits that it's a very real weakness for her character. She has often felt frustrated with Shae's emotional decisions to stay with Tyrion rather than leave him to chase her own freedom. "I wanted to take her and just shake her and slap her on the face and say 'Wake up, don't hope anymore!'" she said.
Every single person throughout the Seven Kingdoms is vulnerable, and Shae is no exception. Will she be caught with Tyrion? Will she finally leave him? We'll have to hang on to see how she fares through the fourth season.
"Game of Thrones" Season 4 premieres on HBO on April 6.
Related
Before You Go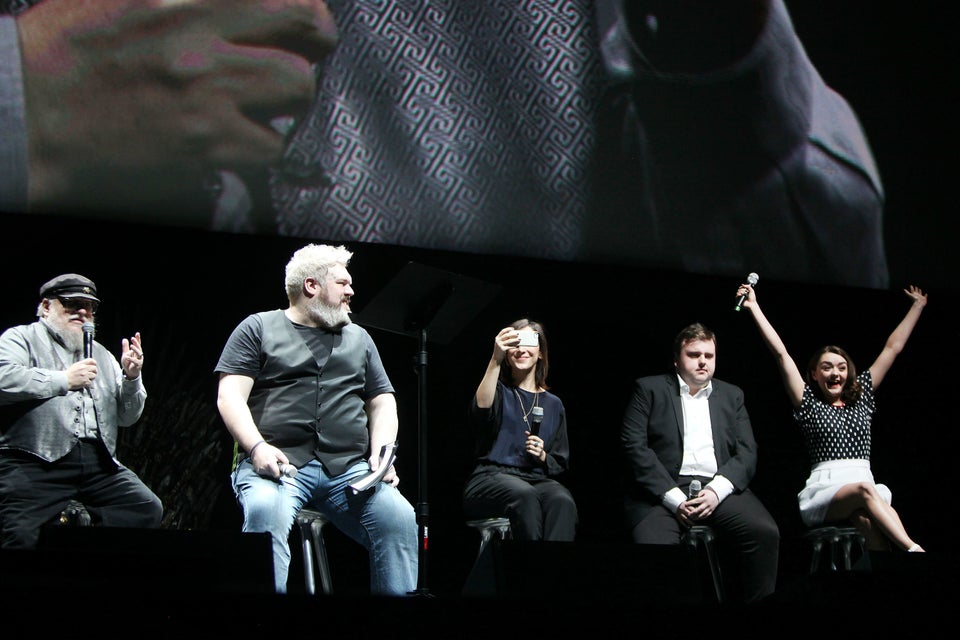 "Game of Thrones" Epic Fan Experience
Popular in the Community