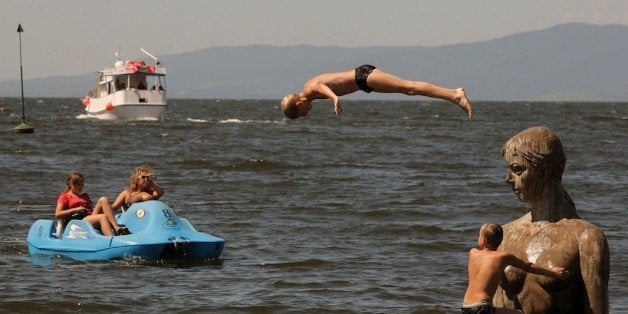 Siberia is about more than gulags and cold weather. As the exhibition "Siberia in the Eyes of Russian Photographers" at the American University Museum shows, the expansive Russian region is incredibly diverse, remarkably beautiful, and (believe it or not) quite warm during the summer. "Notions of Siberia in the United States come from Hollywood," said Anton Fedyashin, executive director of the Initiative for Russian Culture at American University. "They come from films that emphasize the morbid exoticism of Siberia, the endless white plains, the sparse villages. Those are the kinds of images that are most widespread in the West. Of course, Siberia during winter does look like that, but there's another side of the story."
REAL LIFE. REAL NEWS. REAL VOICES.
Help us tell more of the stories that matter from voices that too often remain unheard.