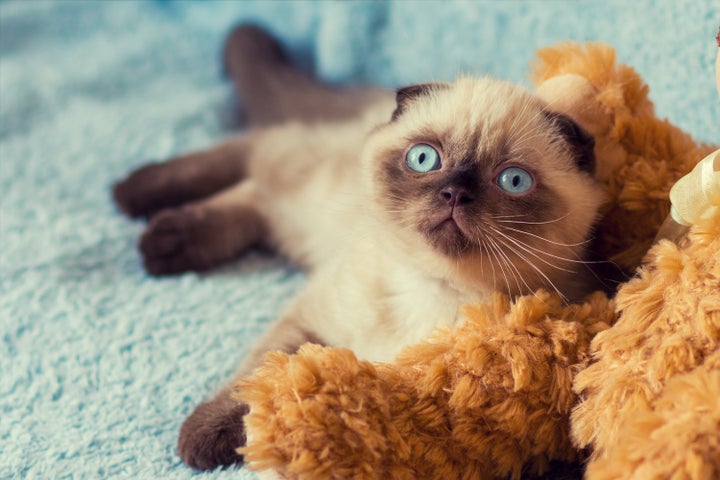 Residents in the Siberian town of Barnaul have developed some serious cat-titude.
They're pushing for an 18-month Scottish Fold named Barsik to become their new mayor.
According to an unofficial poll on the popular local social media page, Altai Online, on Russian social network Vk, the cat won 91 percent of the 5,400 votes against six human rivals.
The page has also launched a crowdsourcing campaign to raise a billboard in the center of the city that says "Only mice don't vote for Barsik!" with a picture of the feline candidate next to it, according to The Guardian.
But despite surging ahead in online polls, Barsik can't get elected mayor, and not just because he's a cat. The mayor will be appointed by regional governor Alexander Karlin and the city council, CNN reports.
It's too bad, since the 700,000 residents of Barnaul seem to have real reasons to distrust human leaders. 
Barnual's former administrator, Igor Savintsev, ran the city from 2010 until he resigned last August after allegations that he abused his power. According to The Guardian, he cost the city more than 11 million rubles ($156,779 USD) for "selling off municipally owned land to organizations affiliated with family members." The British paper also notes that Savintsev's son Maxim "is meanwhile awaiting trial on fraud and embezzlement charges after having fled to Thailand."
It's clear from the comments on Altai Online's poll that the people are fed up. 
"What the cat could steal at most is Whiskas (a brand of cat food)," said one comment, as translated by CNN.
Another read, "By Barsik's eyes I see he is concerned about the people."
Plus, cats have a proven track record of success in office. Mayor Stubbs, a cat elected mayor of the Alaskan town of Talkeetna more than a decade ago, has been credited with making the area a tourist destination. 
REAL LIFE. REAL NEWS. REAL VOICES.
Help us tell more of the stories that matter from voices that too often remain unheard.