In a YouTube clip that's going viral on Facebook (watch it below,) Gramma, 103, attempts to give her granddaughter, Sheila Liljenquist, directions to D&P Hot Dogs in her hometown of Clarksburg, West Virginia.
The only problem? Gramma's 98-year-old sister Ginga is seated directly behind her and she's quite the backseat driver.
"Your grandmother doesn't know where in the hell she's going," Ginga offers from her corner.
"No, with your damn big mouth. Dammit. Shut your mouth, will you?" Gramma responds.
Luckily, the older and younger sisters ― whose full names are Arlene Cody Bashnett and Genevieve Musci ― eventually navigate Sheila to the hot dog spot.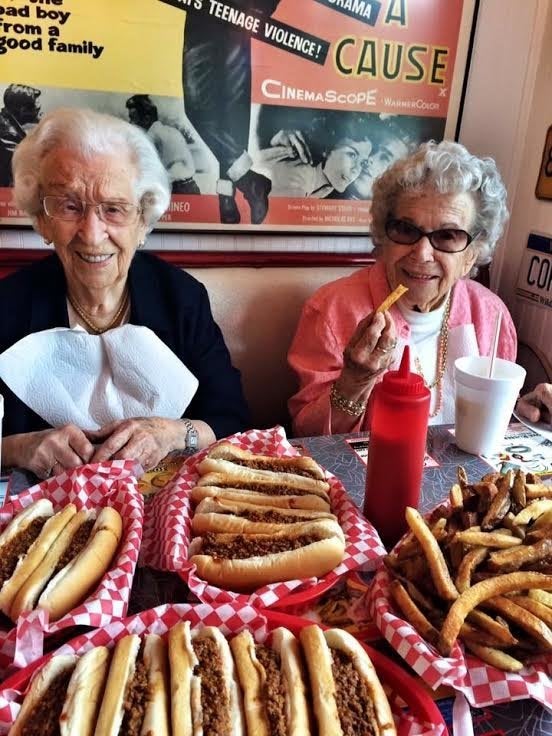 "The gals argue about everything ― how fast or slowly one of them eats, how to get to the hot dog place or where to buy the best olives ― but they're also quick to laugh about the whole thing," she told HuffPost. "They've never stayed angry for more than a minute."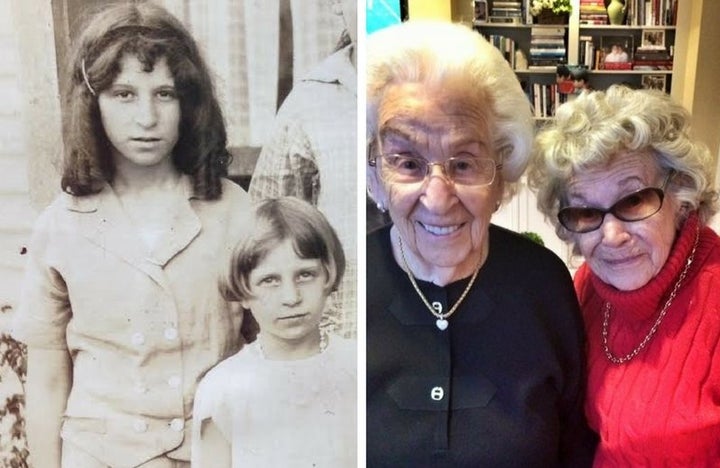 Their current heated competition? Walking.
"They now argue about who could walk the best at age 98," Liljenquist said. "Gramma thinks she was in better shape when she was at 98 than Ginga is now!"