It's taken John Pilotte and his half-sister, Susie Wilson, a couple decades to find each other.
Last weekend, the two finally met in person for the first time, exchanging long-awaited hugs Louis Armstrong International Airport in New Orleans.
"I knew I had a brother and sister, but nothing more than that," he told ABC News. "I really didn't want to develop a relationship with my father."
That wondering ended four years ago, when a Facebook search by Wilson turned up Pilotte's information. Wilson called her long-lost half-brother on Thanksgiving, and the two hit it off immediately.
Given their mutual love of the NFL, it's possible the two might have bumped into each other eventually at a Saints-Packers game -- their teams of choice. Unlikely as it seems, stranger things have happened: Earlier this year, two best friends in Canada found out they were actually biological brothers.
Related
Before You Go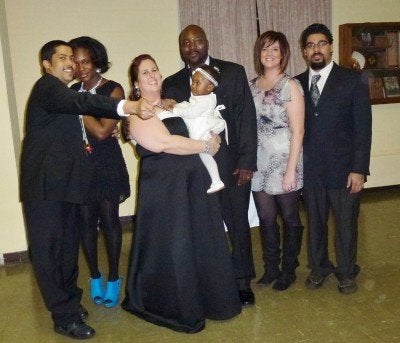 Adoption Portraits
Popular in the Community