Andre Pearson never thought he would make it to his daughter's wedding.
The 61-year-old arrived at the Mayo Clinic in Rochester, Minnesota, in March with heart and kidney failure, according to a press release from the hospital. At the time, doctors thought his condition was so bad that he only had one more year to live. He underwent surgery to repair his heart valve and dialysis treatments, which improved his health, but he was told he was still too sick to fly to his daughter Alexandra Price's wedding. The plan was for him to watch the Palm Springs, California, ceremony Saturday on FaceTime.
"I really didn't expect it. It came out of left field," Pearson told The Huffington Post during a phone call Thursday. "I said, 'No way this could be happening.' The first thing I thought was Oprah coming out of the hallway. That would've been my next thought, that Oprah's got a trip for me or something. But it was good."
His surprise was only matched by his daughter's, who burst into tears Friday when she opened the door of the house where she was staying and saw her father outside.
"Everybody was excited," Pearson said. "Especially when I was rolled in the wheelchair into the house where she was at and she had no idea that it was coming, but it was all of a sudden tears everywhere. Tears of joy."
"I knew he wasn't coming because I knew the circumstances and everything and I just feel shocked; it feels like a dream," she told KESQ. "It was amazing since he wasn't supposed to be here. It was just amazing to have him, sickness and all, here and it just made me feel really happy and whole and complete."
Pearson, the brother of former Dallas Cowboy Drew Pearson, said his favorite part was getting to walk Price, who is his youngest daughter, down the aisle.
"I gave her away at the altar, that was very special, as well. Then I got a chance to go back to my seat and I started crying right there," he said. Pearson also got a son that day, he said. "My wife and I never had any sons; we have all girls. I told [Price's husband] that I just gained another son," said Pearson, who has another son-in-law who lives in Texas. "Now I have two sons and I'm thankful for that. It's wonderful that they're the right guys and will take care of my girls, especially my youngest, my baby."
After successful treatment at the Mayo Clinic, Pearson is now well enough to likely return home to Nebraska within the next month, according to the clinic's press release.
Related
Before You Go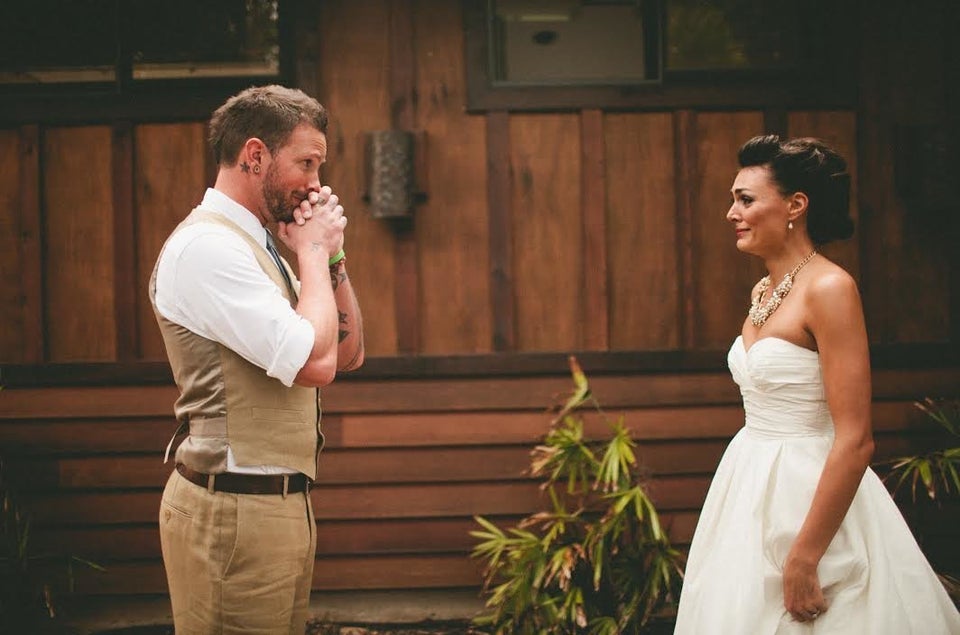 Emotional Wedding Moments