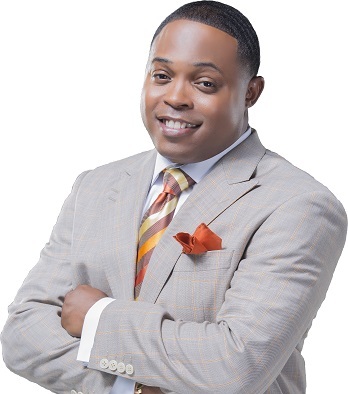 Kier "Junior" Spates is known for his ability to make audiences laugh on his comedy tour and his regular appearances on "The Steve Harvey Morning Show." However, on "Beyond Just Talk with S. L. Young," Mr. Spates shared his private battle with sickle cell disease that isn't laughable. As he says in his signature tagline "This Just Got Serious."
Sickle cell disease is a blood disorder that effects the shape and functioning of red blood cells. This disease impacts these cells ability to deliver oxygen, inhibits their free movement, causes them to stick to veins, creates extreme discomfort known as "pain crisis," and can lead to death. Mr. Spates didn't originally disclose his battle with this disease because he didn't know anyone who had it and would understand his experiences. It wasn't until he agreed to be the ambassador for the Sickle Cell Disease Association of America (SCDAA) that he shared his story.
For almost 45 years, the SCDAA has provided services through its 50+ member organizations and affiliates. SCDAA partners with medical agencies and state governments to pursue and advance national healthcare initiatives. It's estimated that approximately 100,000 Americans are effected with this disease and millions around the world. Sickle cell disease primarily affects blacks (1 in 365 births) and Hispanics (1 in 16,300); although, this disease can effect other populations.
By the way Mr. Spates carries himself, you'd think that he doesn't have a care in the world. This projection of strength isn't unlike others who experience mental or physical challenges. Individuals who are effected by severe medical conditions sometimes smile and laugh through their pain to prevent from allowing life circumstances from affecting their happiness.
Mr. Spates didn't publicly disclose his battle with this disease until April 2013 --- in front of a crowd at the Howard University's Freedmen's Clinic. He decided to share his story because he wants others to know about methods to prevent a "pain crisis," treatment options, and the importance of continuing to live a productive life.
For the first seven years of Mr. Spates' life, his family couldn't identify the reasons for his horrific pain. The only thing that was certain was that their son was in distress and they didn't know a way to resolve it. As a result, he suffered way too long before treatment options were identified to provide pain relief.
One of the biggest issues he identified is that individuals with sickle cell disease are too often told that they can't do something because it might lead to a "sickle cell crisis." These types of limitations shouldn't be driven by the disease; instead questions should be asked about someone's abilities and capabilities. Ask them, "What do you want to do; what can you do; how can I help you?" Then, determine a plan to achieve it, along with assisting them to live a life filled with plenty of happiness.
According to Spates, "Live; you have to. The disease is going to be there until we find a cure. That's what we're working for, but you still have to live. Do you realize that there are going to be babies born with sickle cell and they're going to need examples of how to live life with sickle cell? It's important that we set the example of how to live. They need to see us shining bright about how we live with sickle cell."
Mr. Spates believes in living a full life with this disease instead of feeling sorry for himself. He understands that there will be times in which he'll feel extremely bad, but he also knows that in a few days he'll be better again. During his childhood, he was told that he wouldn't live past the age of 11. However, he refused to comply with the doctors' restrictions and limitations. In high school, he participated in football and track & field. Mr. Spates' family instilled a powerful belief in him at a young age that the disease wouldn't prevent him from living. It's this determination, resilience, and courage that propels him throughout his life.
According to Spates, "It's all about taking the right precautions." There are numerous activities that individuals take for granted that can have a damaging impact on someone who is effected with sickle cell disease. For example, dehydration, weather changes, and stress (good and bad) can lead to a crisis. It's very important to have a comprehensive health management plan that addresses any physical or mental concerns. Spates added that there isn't a cure, but there are options for preventative maintenance (e.g., monitor your hydration, eat a balanced diet, get plenty of rest). Also, anyone affected by this disease must visit their doctor regularly to determine if there are any issues that might lead to a "pain crisis."
Unfortunately, there isn't a cure for sickle cell disease (yet), but anyone born with this disease in recent years doesn't have to suffer without knowing the source of the issue or pain. Since May 2006, all babies born in the U.S. must be screened for sickle cell disease. This single action can help with the treatment, management, and maintenance of this painful disease that left unmanaged can deprive individuals of living a fulfilled life.
Thankfully SCDAA and the communities it serves have an excellent ambassador in Kier "Junior" Spates who can help others to learn to live, laugh about, and love their life in spite of the sometimes unbearable pain.
This post originally appeared on S. L. Young's blog on his website at: www.slyoung.com
Popular in the Community