A Not-Too-Sugary Complement To Ham's Saltiness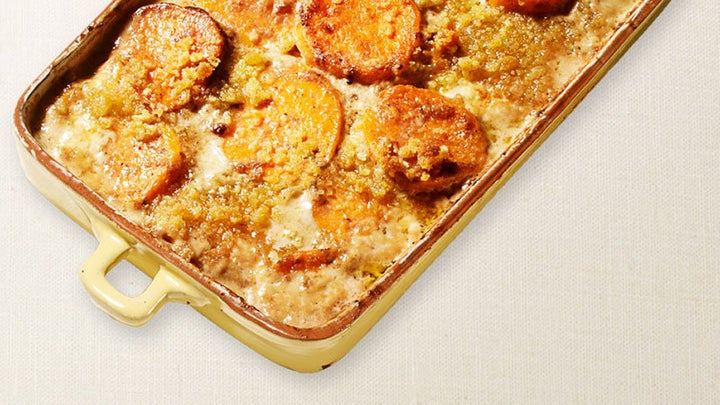 Putting sweet potatoes with apples may seem like sugar overload, but stay with us here, because the ingredients mellow nicely in a hot oven. Plus, the spuds also mingle with heavy cream, butter, salt, cinnamon and nutmeg, giving them, and the fruit, heft and a lightly spiced edge. 
A Classic Southern Pairing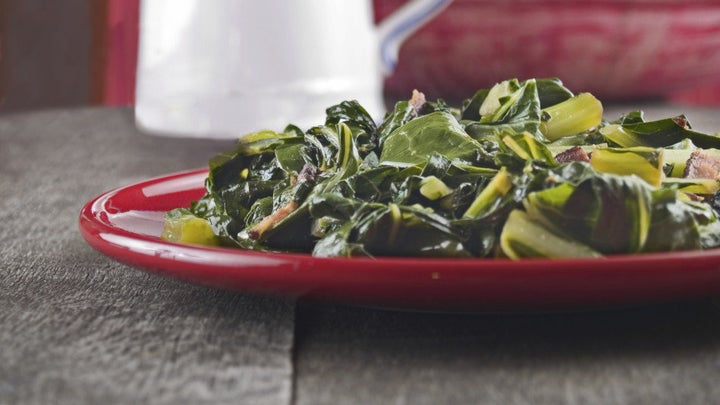 Many recipes for collard greens call for ham hock, since the meat helps soften the vegetable's strong flavor. And while this version eschews the meat, instead relying on garlic, red pepper, red onion and vinegar for balance, it's terrific with ham. There's a nice interplay of smoky (ham) and mildly bitter (collards). 
A Baked Good That's Just As Homey As The Main Course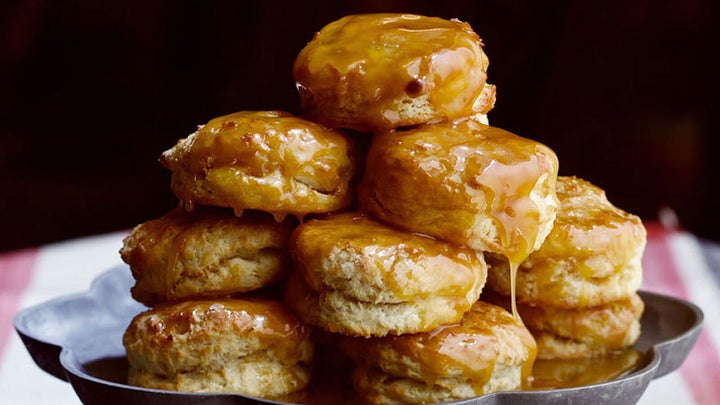 Freshly baked biscuits are hard to top, but this recipe goes beyond the usual. It calls for a drizzle of honey butter atop the warm cakes, which we probably don't need to tell you brings the traditional ham go-with to a new level of decadence. Even if you don't make the butter, these are a fabulous accompaniment (but really...you should make the butter). 
An Easygoing Side Everyone Loves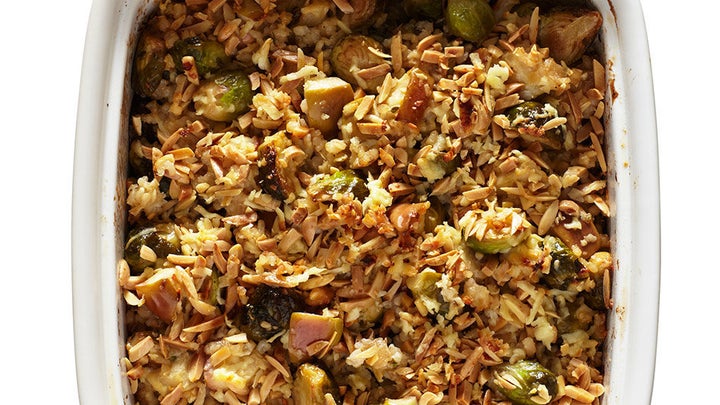 A vegetable-and-rice casserole is familiar and satisfying, much like a smoked ham. This one doesn't disappoint, although it is a little unexpected, with Brussels sprouts standing in for the usual broccoli or green beans, as well as diced apple, which goes beautifully with the ham. Cheddar and heavy cream give the dish just enough richness. 
A Leafy Slaw With Showstopping Good Looks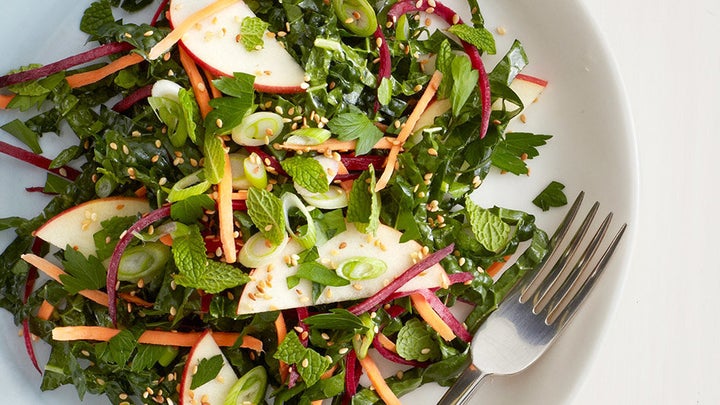 This salad reminds us a lot of coleslaw (which we're used to seeing alongside salty, pork-based meats, such as hot dogs and sausage), but with a modern, seasonal twist. Instead of the traditional cabbage, you use kale. You shred the leaves, along with a raw sweet potato and beet. The colors are striking, and fresh parsley and mint add an earthy flavor. 
Carrots That Taste Like Dessert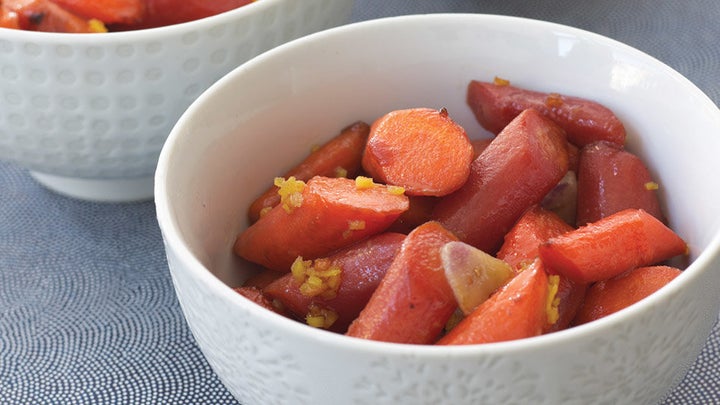 This back-pocket recipe glorifies humble carrots, and you can throw it together at a moment's notice. You sauté the root vegetables in butter, garlic and ginger, and then douse them in a honey-rice vinegar glaze. The sweet and zippy carrots are a perfect pairing with ham, which is often cooked with honey. 
PHOTO GALLERY
7 No-Fail Holiday Potluck Recipes
REAL LIFE. REAL NEWS. REAL VOICES.
Help us tell more of the stories that matter from voices that too often remain unheard.