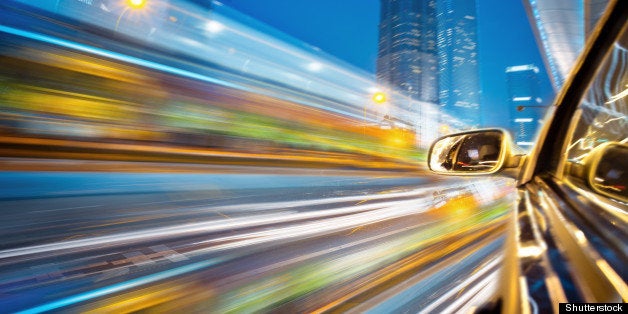 SAN FRANCISCO -- Local lawmakers have made it clear that a main priority this year is to encourage the city's "sharing economy."
Mayor Ed Lee coined the term to identify entrepreneurs using the Internet to connect services and products with buyers. Companies like Airbnb let people rent spare rooms to tourists. DogVacay connects dog owners booking an Airbnb room in a far-away city with prospective dog-sitters.
But sometimes the freewheeling world of the new sharing economy butts into the down-and-dirty world of the old economy.
Last week, a company called SideCar began full-scale service in San Francisco. Its business is based on the idea that regular drivers often have empty seats in their cars, while other people need rides and would be willing to pay a fee.
SideCar's customers download a smartphone app that allows them to request for a ride from any area driver registered with the company. A driver who accepts the ride picks up the passenger and drops them off at the destination.
"SideCar operates on a voluntary, donation-based system," company founder Sunil Paul told The Huffington Post. "The application aggregates the current community's average donations to offer passengers an easy way to decide how much to donate for their ride if they wish to do so. The averages have been fluctuating, but we are finding that, for most trips, it's less expensive than alternatives."
Paul explained that SideCar, which for now solely operates in San Francisco, registers drivers as participating in a ride-sharing program rather than a taxi or town car service. Ride-sharing comes with less red tape and no requirement for an expensive taxi medallion. A driver can sign up for SideCar and begin driving for the company within 24 hours.
It's easy to see why those operating under the old model -- taxi drivers, for example -- may be miffed about a competitor with lower rates that doesn't have to abide the same regulations.
So why is SideCar allowed?
Paul insisted SideCar drivers undergo background checks and are screened for valid driver's licenses and insurance. "We are interested in working alongside local and state governments to address critical transportation, environmental and economic needs of citizens," Paul said.
SFMTA spokesman Paul Rose reviewed SideCar's service and said this: "While we must consider innovation to help provide even better transportation options, operating a motor vehicle for hire without a permit is not appropriate under the city code. A permitted vehicle ensures that the passenger is as safe as possible, because it means that the driver has gone through extensive background checks, the driver and vehicle are insured and the vehicle has gone through proper vehicle inspections."
Operating a vehicle for hire without correct permitting carries a $2,500 fine for the first offense.
Ride-sharing regulations are issued by the state and supersede local regulations. California law states that ride-sharing is only allowed if "you will provide transportation of persons between home and work location, or of persons having a common work-related trip purpose." If the ride-sharing occurs outside of that specific work context, the primary purpose of the trip can't be to make a profit, according to the state regulations.
While the service does have the potential to undercut the business of many San Francisco taxi drivers, they're not uniformly angry or suspicious. "I feel as though this not unfair to the taxi drivers because there is a huge demand for rides at times in the city," said cab driver and taxi advocate Dean Clark. "There are definitely not enough taxis in San Francisco and this service can help with the overload of rides and reduce waiting time for passengers to get to their destinations. I think SideCar is a step in the right direction of making San Francisco a real world-class city."
Popular in the Community