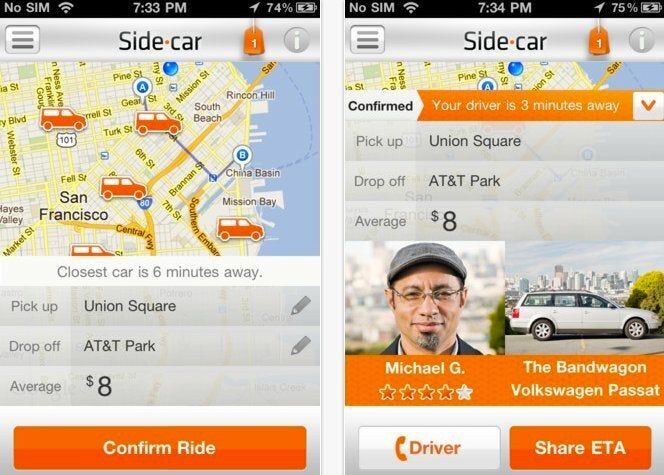 Take SideCar, which debuted this week in San Francisco. The service allows people to use their smartphone to find others willing to give them a ride.
SideCar spits out suggested fares based on what others have paid for similar rides, though the service ultimately leaves pricing up to users. At the end of the ride, drivers and passengers rate each other on their experience, so being cheap can hurt a user's score. The service has offered 10,000 "test rides" since February and has received funding from several venture capital firms and angel investors, including Mark Pincus, the co-founder of Zynga, The New York Times reports.
Though riding with strangers may seem dangerous, SideCar drivers providing the service must have their criminal backgrounds, insurance and driving records examined in advance.
But if hopping into a stranger's car still isn't your thing, Cabulous offers a service that partners riders with professional drivers, rather than amateurs.
Through the Cabulous iPhone or Android app, users can have a car sent to their location and can pay with a credit card. The Wall Street Journal reports the company boasts more than 100,000 monthly customers and a growing network of 1,000 taxis.
Then there's Uber, which like SideCar began in San Francisco, but offers a more luxurious (and expensive) ride, with a fleet of Mercedes and Lincoln Town Cars. Although a ride from Uber costs around 50 percent more than the average car service, according to Fast Company, the company prides itself on the efficiency of its service and the responsiveness of its mobile app. According to VentureWire archives, Uber has raised $43 million since 2011.
Before You Go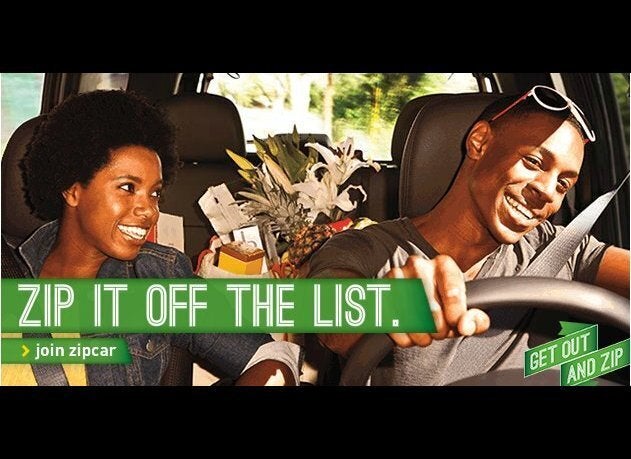 Car Sharing Services
Popular in the Community