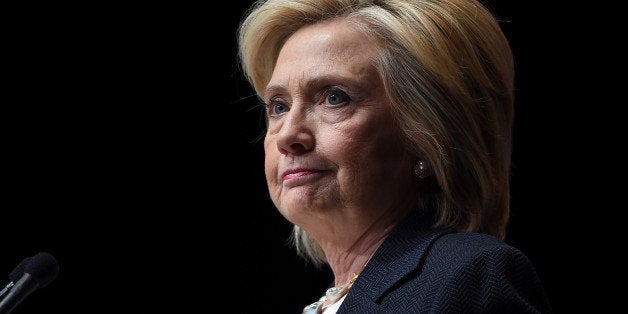 WASHINGTON -- The 2012 attacks on the U.S. consulate in Benghazi, Libya, have been investigated by congressional Republicans for years. Increasingly, however, they've resembled a vehicle for probing the actions of one player in that tragedy: then-Secretary of State Hillary Clinton, now a Democratic presidential candidate.
The most recent evidence of a narrowed, singular focus came this week, when Republicans on the House Select Committee on Benghazi called a longtime Clinton confidant, Sidney Blumenthal, to testify in private.
But according to sources familiar with his testimony, including one who was in the room, committee members placed far more attention on Blumenthal's domestic political role for Clinton and how he will help her presidential ambitions than in understanding the nature of the attack that killed four U.S. officials, including the U.S. ambassador to Libya, Chris Stevens.
Those sources told The Huffington Post that it was several hours into Blumenthal's deposition before Republicans actually asked about the attacks. Blumenthal's congressional inquisitors posed roughly three times as many questions on his associations with the Clinton Foundation -- the charitable organization tied to the former first family for which he was a paid consultant -- as well as his work for Democratic-campaign institutions such as Media Matters and Correct the Record, than on the Benghazi attacks.
Requests for comment to the committee's chair, Rep Trey Gowdy (R-S.C.) were not returned. But the recollections of those sources mirror a Politico report on Wednesday, which asserted that Republicans spent much of Tuesday's nearly nine-hour deposition asking Blumenthal about his political and philanthropic work. Blumenthal has publicly said that the deposition was political and that he knows nothing about the attacks.
"My testimony has shed no light on the events of Benghazi, nor could it, because I have no firsthand knowledge of what happened," Blumenthal told reporters after his deposition. "It seems obvious that my appearance before this committee was for one reason and one reason only, and that reason is politics."
Republicans have defended these lines of inquiry on grounds that they need to further understand the role Blumenthal was playing in the Clinton universe in order to assess the advice he gave her about Libyan intelligence while she was secretary of state. According to the sources familiar with Blumenthal's testimony, many of the questions posed about his work at Media Matters focused on whether he authored, edited, or provided materials for that organization to use in defending Clinton's role during the Benghazi attack.
Despite it all, the source in the room called the deposition civil, and said "nobody yelled or screamed."
Blumenthal sent Clinton at least 25 memos in 2011 and 2012 that contained intelligence about Libya. Clinton forwarded several of the memos to top State Department aides for review, but she and her colleagues expressed skepticism that the memos contained accurate information -- and they sometimes didn't. Blumenthal did not write the memos himself, both he and Gowdy have said.
The extensive questioning of Blumenthal's political association will undoubtedly further fuel Democratic criticism of Gowdy and his committee. Those critics say that the committee, charged with understanding all of the "policies, activities and decisions" that led to the attack on the U.S. compound, has become a not-so-subtle vehicle for badgering Clinton as she begins her campaign. And they point to the lethargic pace of the investigation as evidence that the election, not Benghazi, is at the forefront of its concern.
Despite pledges from Gowdy otherwise, the committee appears unlikely to release its final report until 2016.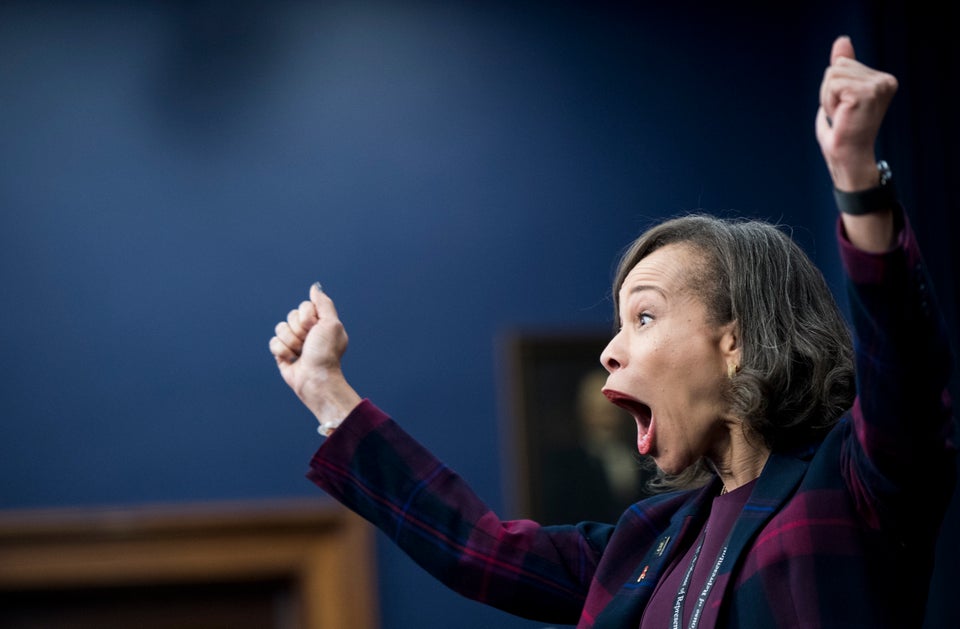 Scenes From 114th Congress And Capitol Hill
Popular in the Community