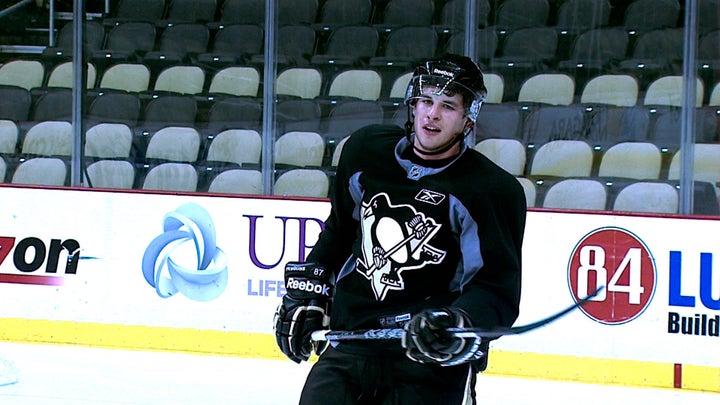 For whatever reason, rumors continue to circulate that NHL star Sidney Crosby is contemplating retirement after his season-ending concussion.
But there is no truth to them, Crosby's agent Pat Brisson once again reiterated on Saturday.
"Sidney is working out on his off-season program with every intention of returning to the NHL when he's deemed healthy by doctors and the start of the NHL season is still months away," Brisson said, per TSN's Bob McKenzie.
Brisson continued, "It is very disturbing and disappointing to me when someone from the media, especially an ex-player, makes baseless comments regarding the medical status of a player."
The ongoing rumor started back in March when Fan590 Toronto sports personality Bob McCown suggested members of Crosby's family were encouraging him to retire. NESN reported that there was no merit to the rumors, citing Crosby's father Troy and his agent Brisson.
Some have said that the rumors simply began because critics are jealous of Crosby's success and eager to tear him apart for failing to return for his team's playoff run, which ended with a first-round loss to Tampa Bay.
REAL LIFE. REAL NEWS. REAL VOICES.
Help us tell more of the stories that matter from voices that too often remain unheard.