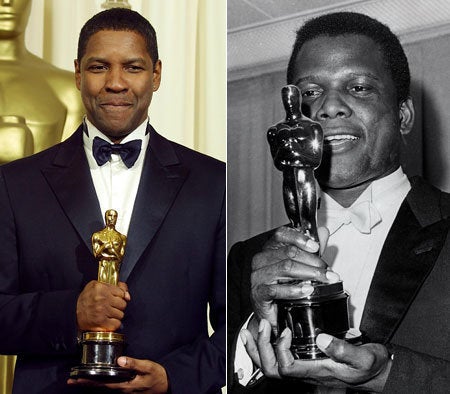 In a 2010 discussion with TimesTalks, Washington credited Poitier for advising him to be prudent about his selection of movie roles, specifically referencing a offer he got in 1986 to star in film he referred to as "The N****r They Couldn't Kill."
"I called Sidney and told him 'man they are offering me $600,000 to play the 'N****r They Couldn't Kill,'" Washington recalled. "And he told me, 'I'm not going to tell you what to do. But I will tell you this, the first, two, three or four films you do in this business will dictate how you are perceived.' He didn't tell me what to do, I give him credit for that. So I turned it down and 6 months later I got 'Cry Freedom' and got an Oscar nomination."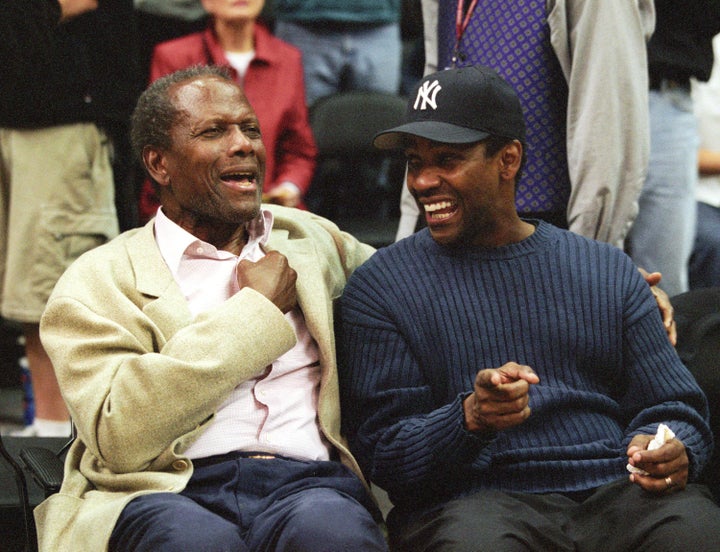 "Denzel has climbed that hill and he's very instrumental in helping others come after him, that my father was very keen of as well," Beverly Poitier-Henderson told The Huffington Post. "He [Poitier] would be the only black person on the set sometimes. He would inquire as to why there weren't any black people working the set, all of that kind of stuff. So he helped open up not just the field of acting, but the movie industry in general."
In 2002 the actors shared a monumental Oscar moment when Poitier won the Honorary Award, while Washington and Halle Berry took home the awards for Best Actor and Best Actress. The trio's triumphant win marked the first time in Oscar history that three black actors dominated the ceremony's top three categories.   
"It represented progress. It represented dimensionalizing of the film industry. It meant the embracing of a kind of democracy that had been very long in maturing," Poitier said. "It was an example of the persistence and the effort, and determination of young people of color...It was a spectacle evening. I paid then, and I pay now a great respect to Denzel Washington. He has been a quintessential element in the finest of all American actors.
Poitier continued: "[Washington] had taken the concept of African-Americans in films to a place where I couldn't, I didn't. And he has taken it there with the same kind of integrity that I tried to articulate. So I thank him for that."
Calling all HuffPost superfans!
Sign up for membership to become a founding member and help shape HuffPost's next chapter
BEFORE YOU GO
PHOTO GALLERY
Black Oscars Speeches Through The Years