Facing a sentence of 20 additional years in prison recommended by Bush Justice Department holdovers, former Alabama Gov. Don Siegelman finally took off the gloves Sept. 21 against his prosecutors and the judge -- and, for once, skipped any mention of Karl Rove.
Citing new evidence since his 2006 convictions, Siegelman's nine-page filing called for a hearing with cross-examination, plus a new trial and new judge.
The arguments responded to a government filing on Aug. 28 that no new evidence has arisen since Siegelman's 2006 corruption convictions to justify a hearing or other relief.
More generally, Siegelman's prosecution remains the dramatic centerpiece of still-unsolved allegations that the Bush administration mounted a nationwide effort to change the country's political leadership by hundreds of disputed prosecutions of Democratic office-holders, candidates and contributors. Siegelman's case is key because no other has produced so many whistleblowers and investigative reporters alleging scandals. But so far no watchdog institutions have put any of the alleged miscreants under oath for public cross-examination.

For the first time, Siegelman unloaded directly on the government's top prosecutors against him in Washington and Alabama by suggesting that they oppose a hearing because they fear evidence of their own crimes for obstructing justice.
Siegelman noted that "active players" in his case have included DoJ Public Integrity Chief William Welch, II and Criminal Division Appellate Chief Patty Stemler, who are already under criminal investigation for misconduct at the request of the trial judge in last fall's conviction of former U.S. Sen. Ted Stevens, the Alaska Republican.
Furthermore, Siegelman pointed out that Justice Department whistleblower Tamarah Grimes has repeatedly stepped forward to allege misconduct by her colleagues on the Siegelman prosecution team. Grimes, a Republican paralegal with a quarter century's experience in legal support, began alleging years ago that the Republican U.S. Attorney Leura Canary remained active in overseeing Siegelman's prosecution despite Canary's public claims that she was recused from the case since 2002 because of her husband's longtime opposition to Siegelman, Alabama's top Democrat.
The paralegal was fired in June and cut off from health benefits a week after writing a 10-page letter to Attorney Gen. Eric Holder documenting the problems, as I reported for Huffington Post in July and at greater length this month for the national paralegal magazine Know.

Meanwhile, Siegelman's co-defendant Richard Scrushy also filed 62-pages of legal arguments Sept. 21. Scrushy, former HealthSouth CEO, noted the reprisal risks for the case's whistleblowers such as Grimes, who has twice been threatened by DoJ with criminal prosecution for denying wrongdoing, and who was sent a letter by DoJ this month with the not-too-subtle inscription: "Legal Mail -- Open Only In Presence of Inmate."
'Screaming Violation' of Due Process
Also, Siegelman made his clearest call yet for recusal of Alabama's Middle District Chief U.S. District Judge Mark E. Fuller. Siegelman cited conflict of interest grounds stemming from Fuller's secret review of potential jury tampering without alerting the defense. The prosecution initiated an investigation of improper jury emails, and presented findings to the judge, who secretly ruled that no problem existed.
"If there was ever anything that smacked of the appearance of judicial impropriety, this was it," said Siegelman's filing. "It was also a screaming violation of due process to have secret investigations arranged by the Government and to conceal the results from the defense."
Fearing reprisal, Siegelman has largely refrained until now from directly challenging the judge, who was a target of a dozen columns in 2007 alone by Harper's contributor and law professor Scott Horton. Most of the columns alleged that the judge committed major ethical breaches in Siegelman's case and in other activities. Most of the allegations related to the judge's partisan Republican past, and receipt of non-judicial federal income via his closely held military contracting company Doss Aviation, Inc., whose Air Force contracts include ones for refueling planes (including Air Force One) and training Air Force pilots nationwide.
In May, I took the research further in a HuffPo column : "Siegelman Deserves New Trial Because of Judge's 'Grudge', Evidence Shows....$300 Million in Bush Military Contracts Awarded to Judge's Private Company."
Also, Alabama attorney Dana Jill Simpson in 2007 provided Congress with sworn testimony that she had heard from fellow Republicans that Siegelman would be eliminated from politics by a criminal indictment -- and that it would be assigned to Fuller because he "hated" Siegelman and therefore would "hang" him in a criminal case that was being arranged. Those she named have denied the allegations, but none of them have done so under oath, subject to cross-examination.
A Republican aged 56, the former billionairre Scrushy is serving a seven-year sentence from Fuller after being convicted of bribery-related charges for donating to an education non-profit at Siegelman's request in 1999 and then being reappointed by Siegelman to a state board on which Scrushy had served under three previous governors. Siegelman, 63, is free on bond after receiving a slightly longer sentence, largely for the same donations to enable the foundation to advocate for a lottery to fund more state spending for education.
'Terrorist' Treatment
In 2007, Fuller ordered the defendants to begin serving time immediately, without the customary appeal bond for white-collar defendants. News cameras recorded the defendants' shame in being taken from the court in shackles without the traditional opportunity to say farewell to family members, including Scrushy's crying children.
Siegelman was then placed in solitary confinement, and shuttled through the federal prison system to prevent contact with family, supporters and the media as if the government regarded him as a Third World terrorist detainee who needed to be held incommunicado by rendition.
A Democratic panel of the federal appeals court ordered the former governor freed on bond in 2008. But the Republican-dominated majority of the appeals court affirmed most of the defendants' convictions, setting up Siegelman's resentencing before Fuller unless he wins a new judge.
The trial and its aftermath prompted many allegations of government misconduct and pro-prosecution rulings by Fuller, summarized in my HuffPo article this month: "DoJ's Attack On Siegelman's Rights Threatens Election Rights For All." A key allegation raised by the defendants this summer is that prosecutors improperly coerced if not blackmailed their central witness Nick Bailey to suggest that Scrushy's donation was a bribe -- and also failed to provide the defense with required information about Bailey's pretrial coaching sessions at Maxwell-Gunter Air Force Base.
Also, 91 former state attorneys general this month argued to the Supreme Court that Siegelman's donation request doesn't constitute a crime even if a jury believed all of the Bailey's testimony and all other government evidence. Politicians commonly request funds from donors and then appoint them to positions, according to the bipartisan group of former chief law enforcers from more than 40 states.
Analysis
My take on the day's developments is Siegelman felt he needed to use his remaining words primarily on new targets. So, he omitted any mention of Rove as the moment of Fuller's decision draws nigh, potentially ending Siegelman's freedom in a case that's drawn worldwide attention from human rights experts.
For years, Siegelman has blamed Rove for orchestrating his prosecution and that of scores of other Democrats across the country via "loyal Bushies" like Canary recruited to run the Bush Justice Department. Siegelman clearly felt he needed to come out swinging hard against the Justice Department itself after Rove claimed memory loss at so many key junctures of his interview with ill-prepared House Judiciary Committee representatives this summer.
The Democratic majority ineffectively blustered for nearly two years about plans to question Rove but failed to lay a groundwork with preliminary witnesses such as the Republicans that Simpson named. This lack of preparation enabled Rove and former White House Counsel Harriet Miers to avoid being pinned down simply by denying improper deeds, so far as they could remember. That questioning read like Amateur Hour, but you'll have to decide yourself from the transcripts whether any oversights were inadvertent or by intention.

Compare that with the Justice Department's mind-boggling spending to lay a groundwork for investigating Siegelman. DoJ's reports show that it spent some $532,000 simply for one outside paralegal under contract from the private sector to organize a million documents at a special prosecution center that DoJ created at the Air Force base to house its team arrayed against Siegelman. That team included seven FBI agents, three IRS agents, three state investigators, three state prosecutors and four federal prosecutors led by an Air Force colonel.
For that matter, consider DoJ's monumental efforts just to pursue charges against the paralegal Grimes for her "crime" of denying she'd done anything wrong after she reported misconduct during what are supposed to be safe-haven federal whistleblower channels. If you'd like to see a step-by-step of what DoJ does to a whistleblower -- and its justifications for doing so -- read my new 5,000-word OpEd News interview with Grimes.

More generally, any in-depth reexamination of the Siegelman/Scrushy prosecution risks opening a Pandora's Box of the disputed prosecutions of hundreds of other Democrats affecting local offices and policies in dramatic fasion. Additionally, Republicans and libertarians are likely to be interested in the strong evidence that Republicans (including Sen. Stevens) were targeted also for what can only be described as political purposes, which I'll detail in one of my next articles.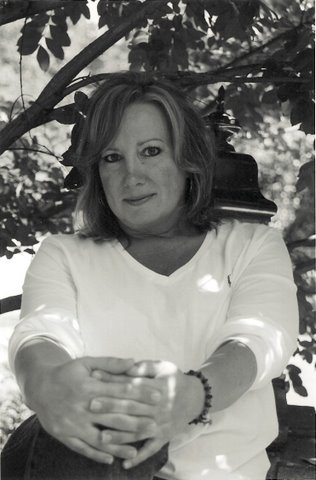 Tamarah Grimes
That's why, in my view, the Justice Department has consistently denied a need for a hearing for Siegelman and Scrushy, much less the requests for a new judge and new trial that are clearly merited. DoJ's treatment of its paralegal Grimes contrasts so sharply with its retention of Canary and others as to illustrate also the powerful self-protection mechanisms of a bureaucracy, even when it involves protecting members of "the other" political party.
This bureaucratic self-protection is illustrated also, of course, by DoJ's Public Integrity Section-led recent arguments that no evidence exists for a hearing in the Siegelman case -- and that Siegelman deserves an additional 20 years in prison.

For context, 20 years is in the range of the term that a Mafia killer might receive from federal charges involving premeditated murder.
Nearly two decades ago, I served as law clerk to the U.S. District Judge Mark Wolf of Boston early in his eminent career presiding over such cases. One was the now-famous federal prosecution of New England's Mafia leadership, including Vincent "The Animal" Ferrara, who was accused of participating in more than killings and pleaded guilty to one.
Wolf, now chief federal judge in Massachusetts and formerly a noted crime-fighter in the state before his appointment to the bench by President Reagan, wrote the attorney general this April following Holder's invitation for chief judges to keep him informed if federal attorneys fail to perform their duties honorably and ably.
Wolf noted that he felt obligated free Ferrara (after 16 years on his 22-year sentence) because of repeated government misconduct, including DoJ's failure to disclose material suggesting innocence to the defense and to discipline its attorneys. Wolf further noted that the government misconduct in Boston mob-related cases apparently resulted in murder of witnesses and "raises serious questions about whether judges should continue to rely upon the Department to investigate and sanction misconduct by federal prosecutors."


Retired Chief U.S. District Judge U.W. Clemon
Several other chief judges this spring wrote similar letters to Holder. One was retired Chief U.S. District Judge U.W. Clemon of Alabama's Birmingham-based district, who wrote Holder that Siegelman's first prosecution in 2004 was "the most unfounded" he'd witnessed in nearly 30 years on the federal bench. Clemon, a Democrat and federal judge of historic stature, urged Holder carefully to review the second prosecution, especially because prosecutors altered normal procedures by removing the case from the northern district to bring it into Fuller's district.
Up to now in my reporting on the justice system, I've refrained under the law clerk's version of omerta from mentioning my former judge's important contribution to this debate even though obviously I've had nothing to do with his recent letter.
But it's clearly relevant now since Siegelman's filing today cited the letter independently. In citing the Mafia case as an example of "gross and malicious misconduct," Siegelman noted that legal scholars agree that cross-examination in a hearing "is beyond any doubt the greatest legal engine ever invented for the discovery of truth."
What we now face is as dramatic a moment as I've ever seen in 35 years as a professional in this field, first as a news reporter covering federal courts and more recently an attorney and commentator.
Why Fear Testimony?
At this point, the Justice Department is either going to help enforce silence about Judge Fuller and the others who are accused of official misconduct, or else DoJ will stop making preposterous arguments to prevent a public hearing on the evidence, and potential new trial before a new judge. Then the evidence will take its course, whatever that might be.
Almost every federal prosecutor knows the famous guidance provided in 1940 by Attorney Gen. Robert Jackson, the future Supreme Court Justice and chief U.S. Nuremberg war crimes prosecutor. Jackson urged all U.S. attorneys to remember that the government never loses a case when justice prevails, regardless of which side "wins" in the short term. Isn't it time to start acting on that?
And if doing the right thing isn't enough: Won't people start noticing at some point soon that the name of the current attorney general is Eric Holder, and not Karl Rove?
Popular in the Community