Imprisoned businessman Richard Scrushy, a defendant in the most controversial federal prosecution of the decade, last week repeated his call for the presiding judge to remove himself -- even as the disputes widened to include reported Supreme Court contender Elena Kagan, up to $50 billion in scandal-ridden Air Force contracts, and Karl Rove's best-selling new memoir.
Scrushy, now serving a seven-year sentence for arranging $500,000 in donations to a non-profit at the request of former Alabama Gov. Don Siegelman, requested last week that Chief U.S. District Judge Mark Fuller of Montgomery rule on recusal requests filed last summer, or else withdraw.
Scrushy and Siegelman have argued that the judge must be disqualified after being enriched from $300 million in Bush-era contracts for his closely held company Doss Aviation to perform such work as refueling Air Force planes and training Air Force pilots.

"Quite simply, there is no valid reason for this Court's failure to dispose of this motion in
a timely fashion," wrote Scrushy's attorneys last week.
The former HealthSouth CEO's conviction is based on his donations to the Alabama Education Foundation in 1999 and 2000 at the request of then-governor Siegelman. In June 2007, Fuller ordered seven-year terms for defendants. The judge sent them immediately to prison in shackles with no appeal bond, and with solitary confinement initially for Siegelman that prevented any contact with his family and the news media.
A Republican former billionaire, Scrushy has argued that he was an innocent bystander caught up in a plan by the Bush Justice Department to eliminate the Democrat Siegelman from politics. His health care business collapsed early this decade amid complaints of fraud. But all of his criminal convictions were for the gifts to the foundation. "I'm the first person in history," Scrushy has said, "to be sent to prison for making a charitable donation."
Both the Bush and Obama Justice Departments have maintained that neither Fuller nor they have done anything wrong.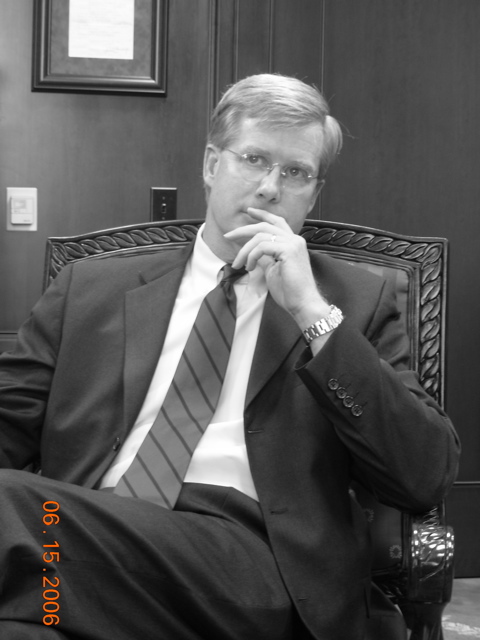 Chief U.S. District Judge Mark Fuller (Phil Fleming Photo)
$50 Billion In Air Force Contracts At Stake
Meanwhile, I reported last week that a factor prompting Siegelman's prosecution was the aim of some Republicans to seek contracts valued from $35 billion to $50 billion for Europe's multi-national consortium EADS and Northrop Grumman to build next-generation Air Force refueling tankers.
The EADS-led plan would replace Boeing Corp., the previous tanker builder. Years ago, EADS used competitive intelligence agents to show that Boeing had bribed an Air Force procurement officer. My column noted that an EADS victory would enable an assembly plant in Alabama, as advocated by four European heads of state, major global financiers and some U.S. politicians.
"The ring of truth in the article," Siegelman wrote me last week after publication and follow-up ,"is that Republicans wanted EADS, and I was close to Boeing because I had helped them expand their National Missile Defense Center in Huntsville and had them locate a manufacturing facility for the Delta IV and Delta II Rockets in Decatur, AL."
Siegelman was Alabama's governor from 1999 to 2003, but lost reelection in 2002 when 6,000 of his votes mysteriously shifted from voting machines in Baldwin County after polls closed. "Keep in mind," Siegelman wrote last week, "the head of Alabama's Business Council after my election was stolen was, and is, Bill Canary."
Siegelman argues that Rove worked with Alabama prosecutors in an office run by U.S. Attorney Leura Canary. Her husband is Rove's longtime friend and political ally Canary, who managed the 2002 campaign of Siegelman's Republican rival Bob Riley, Alabama's current governor.


Leura Canary
Power Plays Against Obama Nominees
Both Leura and Bill Canary have issued statements denying wrongdoing. To defer to Alabama's two powerful Republican senators, the Obama administration has so far continued Canary in office after she served during the two Bush administrations as the president's top prosecutor in Alabama's middle district, covering the state capital region.
In February, Alabama's senior Senator, Richard Shelby, threatened to issue a blanket Senate hold on all Obama federal appointments unless the Defense Department gives more consideration to the EADS-Northrop Grumman bid. Sen. Jeff Sessions also wields power as the senior Republican on the Judiciary Committee, and thus the gatekeeper for any Obama judicial or Justice Department nominee.
Leura Canary's office continues to make news as federal investigators this month warned state lawmakers that they risk prosecution if they illegally help Alabama's nascent electronic bingo industry fought by Riley.
This is part of a long-term battle creating a secret alliance between some Alabama anti-gambling crusaders and Mississippi casino operators, who seek to retain Alabama gambling business by limiting competition in the adjoining state. Senate testimony has revealed that Jack Abramoff arranged for up to $10 million in donations from Mississippi casino owners to fight Siegelman, who promised in his election campaigns to create a lottery to obtain funding for better schools. Siegelman signed a personal note to help found the Alabama Education Foundation to advocate for the lottery.
Bush administration prosecutors used Maxwell-Gunter Air Force Base as headquarters for a multi-year investigation of Siegelman to show that Scrushy's donations to the foundation were, in effect, a bribe to Siegelman, who in 1999 reappointed Scrushy to a state board on which he'd served in previous administrations.
A bipartisan group of 91 former state attorneys general from more than 40 states formed an unprecedented coalition to file a friend-of-the-court brief to the Supreme Court arguing it should hear Siegelman's case because his actions did not constitute a crime.
But Kagan, now widely reported as a leading candidate to ascend from her post as Justice Department solicitor general to become her friend Obama's nominee for a Supreme Court vacancy, urged the high court in November to deny Siegelman a hearing. Kagan used technical legal arguments devised with the assistance of DOJ's trial prosecutors.
Kagan's stance already has created strong skeptics in progressive circles in Alabama, and is certain to irritate Siegelman supporters around the country if she is nominated to the Supreme Court. DOJ has requested that Fuller resentence Siegelman, now 64, to an additional 20 years in prison.
Siegelman supporters estimate they have sent DOJ, the White House and news media outlets tens of thousands of complaints in recent years. Yet DOJ argues that Fuller should remain deciding the case because not one reasonable person in the United States would think his impartiality could be questioned under the recusal legal standard DOJ and other lawyers have cited in briefs.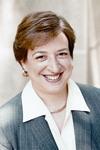 Rove Renews Attacks
Concurring with DOJ's view is former White House advisor Rove, now on book tour promoting his memoir Courage and Consequence that denies any improper role by him, others in the Bush White House, prosecutors or the judge.
Also, Rove mocks whistleblowers and congressional Democrats alike who have become involved in the Siegelman/Scrushy case.
One Rove target is California Congressman Adam Schiff, the House Judiciary Committee's chief interrogator last July asking Rove about his role in DOJ prosecutions. In Courage, Rove says Schiff "was clearly not prepared."
Schiff's work can be examined in the transcripts. Schiff, via his communications director, declined to respond to Rove's insult, which encompasses also the committee that entrusted Schiff to lead its review that committee leaders touted for two years previous as leading to a vigorous cross-examination of Rove.

Rove wrote also in Courage that a Democratic committee staffer privately disparaged to him Republican whistleblower Dana Jill Simpson. She is an Alabama lawyer from rural Rainsville who had stepped forward to provide the committee in 2007 with sworn testimony and documentation of the court record on military contracting.
She alleged a plan by her fellow Republicans as early as 2002 to frame Siegelman, and later steer the case to Fuller. Her testimony said that Riley's son Robert confided to her in 2005 even before Siegelman was indicted in his second trial that Fuller hated Siegelman and would "hang" him. Robert Riley has issued a statement denying her claim, but has not been called to testify.
Simpson responds that the truth would become obvious if Congress summoned witnesses for a first-time public hearing under oath. Siegelman, released on bond in 2008 by federal appeals court Democrats promptly after CBS 60 Minutes alleged GOP misconduct, also seeks Supreme Court review and a congressional hearing.
Simpson, as a behind-the-scenes unpaid whistleblower in 2007, helped Scrushy's attorneys submit a filing to Fuller in April 2007 seeking judicial recusal because, unknown to defendants, the judge owned up to 44% of Doss when it received an Air Force contract for $178 million just before the start of trial.
Fuller refused to recuse himself. DOJ endorsed the judge's decision and communicated ex parte with him to help resolve the matter, in part by sealing the allegations against him temporarily from public view. Doss officials and Fuller have declined comment on the judge's current Doss ownership, which reportedly dwindled to 32% several years ago. Nearly all other shareholders owned 6%, apparently keeping Fuller as the controlling minority shareholder.
In general, the Obama administration maintains that the nation should look ahead, not bog down in recriminations.
On Friday, the White House announced withdrawal of the nomination of Indiana law professor Dawn Johnsen to run DOJ's Office of Legal Counsel. That unit guides both the White House and DOJ on permissible uses of their powers. Progressive commentators argue that her appointment died because she was perceived as a critic of legal rationales for torture and illegal detention -- and thus too independent.
Last summer, Scrushy and Siegelman renewed their recusal and other appellate issues with filings that included a claim that the prosecution's chief witness was sexually blackmailed by interrogators at the Air Force base to shape his trial testimony in up to 70 coaching sessions, only a few disclosed to the defense.
Fuller's failure to rule on withdrawal prompted last week's Scrushy filing, which said: "The recusal motion was based on three grounds: the fact that the Chief Judge is a material witness to the facts concerning an ex parte meeting in early April 2007, which is at issue in Defendant's pending new trial motion; that the Chief Judge has personal knowledge of contested facts as a result of that meeting; and that the Chief Judge's conduct raises grave questions as to his impartiality and the appearance of that impartiality."

Popular in the Community