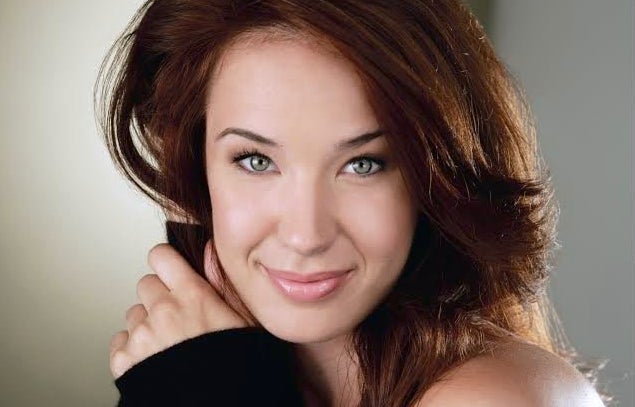 Sierra Boggess is in the midst of rehearsals for the highly anticipated Broadway musical version of "School Of Rock," but she's managed to find the time to squeeze in a little performance with the New York Pops at a place called Carnegie Hall.
"There are certain times in life when you're like, 'I have to do this,' and this is one of those times," Boggess, 33, told The Huffington Post in an interview. "Acoustically, Carnegie Hall is a singer's dream. It's just not something you get to do every day."
"Their music is what made me be like, 'Oh, yes! Musical theater!' I was very old school," Boggess said. The show, which kicks off the Pops' 2015-2016 season, will feature songs from "Carousel," "The Sound of Music," and others. Collectively, Boggess says, it will represent "the soundtrack of my life for such a long time."
She's quick to tout that the "transformative power of music" is a central theme in "School of Rock," too. That musical will not only feature the tunes that made Richard Linklater's 2003 film, which starred Jack Black, so memorable, but also new music by Andrew Lloyd Webber, with whom Boggess has had a long professional association.
"That show goes hand-in-hand so well [with my Pops performance] because it's just about the power of music," Boggess, who will tackle the role of Rosalie Mullins (played by Joan Cusack in the film version), said. "It's going to be a really joyous show, and everyone is gonna the theater every night leave just feeling really awesome about life."
The star's in a pretty joyous mood herself these days. Prior to beginning rehearsals for the Pops and "School of Rock," she wrapped a well-received turn in the ensemble musical, "It Shoulda Been You," opposite Tyne Daly, Harriet Harris and David Burtka, among others. And she couldn't be happier about being in New York during the autumn, even if her busy rehearsal schedules leave her craving "chips and ice cream."
"My boyfriend is in the fitness industry, so it's just horrible," she quipped. Still, there's an unexpected benefit of fall, too: "I'm a redhead, so I look good in fall colors."
REAL LIFE. REAL NEWS. REAL VOICES.
Help us tell more of the stories that matter from voices that too often remain unheard.