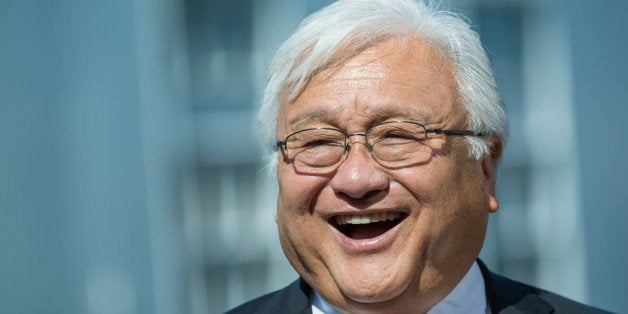 WASHINGTON -- Rep. Mike Honda (D-Calif.) received a potential boost on Tuesday in the form of an endorsement from the Sierra Club, as he faces a centrist Democratic challenger who has gained support from a number of high-profile tech leaders.
Honda, who has served in the House since 2001, will compete against Ro Khanna in next year's Democratic primary for California's 17th district, which covers parts of the San Francisco Bay Area, including Silicon Valley. Khanna, a former Commerce Department official, has outraised Honda in the past two quarters, putting Honda's seat in jeopardy.
The Sierra Club said in a press release that was backing Honda because he "has been a leader on improving Silicon Valley's environment for decades." Sierra Club president David Scott praised Honda for his work on environmental issues.
"Mike Honda has consistently stuck up for the environment in Congress, making sure that Americans can count on clean air and water wherever they live," Scott said. "He has been a key partner in fighting against threats to public safety like unregulated fracking and the Keystone XL pipeline. Sierra Club is proud to endorse Congressman Honda for re-election in 2014."
Khanna has the backing of a number of Silicon Valley heavyweights -- Yahoo CEO Marissa Mayer, Google chairman Eric Schmidt and Facebook COO Sheryl Sandberg are all donors -- while Honda has received donations from a number of tech companies' political action committees.
Honda was leading Khanna as of August, according to a survey by Public Policy Polling firm on behalf of Democracy for America and the Progressive Campaign Committee. The poll found that 49 percent of Democratic primary voters supported Honda, 15 percent supported Khanna, and 36 percent were undecided.
Popular in the Community