Authorities in Santa Clara County are expanding and intensifying the search for missing California teenager Sierra LaMar, who vanished nearly three weeks ago.
Investigators moved the search for the missing teenager into additional areas in Morgan Hill, Gilroy and San Martin.
"Canvass searches -- to extend further than prior canvassing -- will be conducted," said Sgt. Jose Cardoza, a spokesman for the Santa Clara County Office of the Sheriff. "Investigators are also continuing to follow-up on any and all leads and tips that continue to come in on the Sierra Lamar case."
Despite more than 900 tips and about 5,000 personnel hours, police have made little headway in the baffling disappearance.
The most recent discovery in the case was last week, when volunteers searching for clues discovered a handcuff box and used condoms. The items were found about a mile from where the Morgan Hill teen was supposed to board the school bus the day she disappeared. The handcuff box was empty and the used condoms were found about 5 feet away, according to police.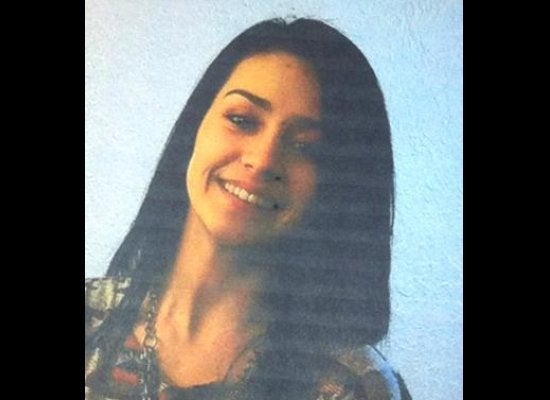 Sierra LaMar
Authorities said they will not know the significance of the items until they are examined by forensic experts. However, they are considered potential evidence at this point.
LaMar was last seen around 6 a.m. March 16, when she left her Morgan Hill home in Santa Clara County to attend classes at Sobrato High School. The sophomore never made it to the bus or school. Her mother learned LaMar was missing when she got a message from the school's automated attendance system at 6 p.m., police said.
On March 17, authorities found Lamar's cellphone discarded along a road roughly three-quarters of a mile northwest of her mother's home. The condition of the phone indicates it may have been tossed from a vehicle.
The following day, the sheriff's office found a purse and a backpack containing LaMar's clothing in a location about 2 miles in the opposite direction of her bus stop -- and a mile from where investigators recovered her cellphone.
Forensic examinations of the items have not revealed any new leads.
Because LaMar does not have a history of running away and has a close relationship with her family, authorities suspect she might have been abducted. But, police have no suspects and no persons of interest at this time.
Sierra LaMar is 5 feet 2 inches tall with a thin build. She has brown eyes and long, black hair, and was last seen with a Juicy brand purse with a black and pink design.
Anyone with information on this case is asked to contact the sheriff's department at 408-808-4500 or the anonymous tip line at 408-808-4431. Email tips can be sent to tips@sheriff.sccgov.org.
This author will be discussing the Sierra LaMar case on Nancy Grace Wednesday, at 8 p.m. EST.
Popular in the Community