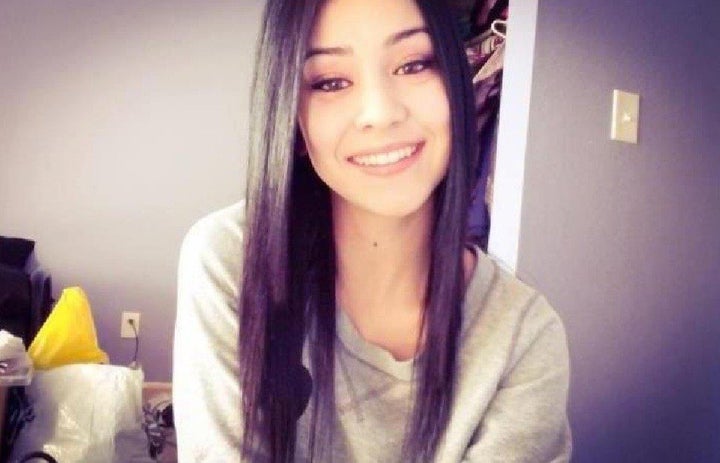 Sierra LaMar may have been abducted possibly by an experienced sex offender based on clues police have found so far, a crime expert told The Huffington Post.
"I think at this stage, since this guy probably feels he was successful in getting away with it, he will do it again," said Harold Copus, a retired FBI agent who is not involved with the LaMar case but has worked hundreds of homicide and missing-person cases.
LaMar, 15, was last seen around 6 a.m. March 16, when she left her Morgan Hill home in Santa Clara County to attend classes at Sobrato High School. The sophomore never made it to the bus or school. Her mother learned LaMar was missing when she got a message from the school's automated attendance system at 6 p.m., police said.
On March 17, authorities found Lamar's cellphone discarded along a road roughly three-quarters of a mile northwest of her mother's home. The condition of the phone indicates it may have been tossed from a vehicle.
The following day, the sheriff's office found a purse and a backpack containing clothing belonging to LaMar about 2 miles from her bus stop -- and a mile from where investigators recovered her cellphone. Forensic examinations of the items have not revealed any new leads.
Because LaMar does not have a history of running away and has a close relationship with her family, authorities suspect she was abducted. But, police have no suspects and no persons of interest at this time.
"All bets are off at this stage ... We are looking at the worst-case scenario here," said Copus, now head of Copus Security Consultants in Atlanta.
Copus' agency has been involved in several high-profile cases and was hired by the "Dr. Phil" show to investigate the unsolved 2005 disappearance of Alabama teen Natalee Holloway in Aruba.
"I understand this is horrible for the parents to accept, but I just do not see this being a case like Elizabeth Smart," Copus added.
Smart was 14 in 2002, when she was kidnapped from her home. She was rescued nine months later and told police she was threatened and raped daily while she was held captive. Her abductor, Brian David Mitchell, was later found guilty of kidnapping and sexual assault. In May 2011, he was sentenced to two life-terms in federal prison.
Since LaMar's disappearance, authorities have investigated more than 1,200 tips and have invested roughly 7,500 personnel hours in the case, with support from the FBI and other law enforcement agencies.
The most recent discovery in the case was made late last month, when volunteers searching for clues discovered a handcuff box and used condoms. The items were found about a mile from where the Morgan Hill teen was supposed to board the school bus the day she disappeared. The handcuff box was empty and the used condoms were found about 5 feet away. Forensic testing on the items has not yet been completed, according to police.
Investigators said they will be broadening the search for clues this week.
"The sheriff's office ... will be sending out deputies on motor dirt bikes later this week to canvass remote/rural areas in south Santa Clara County areas," said Sgt. Jose Cardoza, a spokesman for the Santa Clara County Office of the Sheriff.
"The purpose of canvassing in these remote areas is to check for possible crime scenes and or possible items of evidentiary value," Cardoza said.
PHOTO GALLERY
Sierra LaMar
According to Copus, if LaMar has been killed, her body will likely be above ground. "Someone like that is not going to dig a grave," he said. "He drove her out someplace and the body will likely be in a ditch or (easily accessible) location."
He said that the person responsible could be a serial rapist and perhaps a serial killer. The person is likely familiar with the area and is following the case closely in the media.
Early in the investigation authorities questioned area sex offenders and the FBI went door-to-door in the area, but they were unable to identify a possible suspect. "From a police standpoint, it could be anybody," Copus said.
Sierra LaMar is 5 feet 2 inches tall with a thin build. She has brown eyes and long, black hair. She was last seen with a Juicy-brand purse, with a black and pink design.
Anyone with information on this case is asked to contact investigators for the sheriff's department at 408-808-4500 or the anonymous tip line at 408-808-4431. Email tips can be sent to tips@sheriff.sccgov.org.
Calling all HuffPost superfans!
Sign up for membership to become a founding member and help shape HuffPost's next chapter