Volunteers searching for clues in the disappearance of California teenager Sierra LaMar discovered a handcuff box and used condoms about a mile from where she had likely been abducted.
The items were found Thursday afternoon by a volunteer associated with the KlaasKids Foundation, said a spokesman for the Santa Clara County Office of the Sheriff.
"We did collect [the items] as possible evidence because of the nature of the items and [because they were found] close to Sierra's mom's house," Sgt. Jose Cardoza told The Huffington Post.
The items were found at the end of Palm Avenue, which is about a mile from where Morgan Hill, Calif., resident LaMar was supposed to board the school bus the day she disappeared. The handcuff box was empty and the used condoms were found about 5 feet away, according to Cardoza.

"It was a small box. It had a label on it that said 'stainless steel handcuffs,'" Cardoza said. "There are a handful of manufacturers that make them. The [professional ones] all come in rectangular cardboard boxes as this one was [but] even some knockoff brands come in a cardboard box as well."
The location where the cuffs and condoms were found had been twice previously searched by law enforcement officials, meaning either the items had been overlooked or deposited after those searches had been conducted.
While the handcuff box might be an unusual find, Cardoza said it would not be considered out of the ordinary to find used condoms in that area.
"It is not uncommon for sheriff's deputies to find underage drinking and that kind of activity in that area," he said.
Authorities said they will not know the significance of the finds until they are examined by forensic experts. The items are, however, considered potential evidence at this point.
If the handcuffs and condoms were not "something investigators did not find important they would have left those items there," Cardoza said.
LaMar, 15, was last seen around 6 a.m. on March 16, when she left her Morgan Hill home in Santa Clara County to attend classes at Sobrato High School. The sophomore never made it to the bus or school. Her mother learned LaMar was missing when she got a message from the school's automated attendance system at 6 p.m., police said.
On March 17, authorities found Lamar's cellphone discarded along a road roughly three-quarters of a mile northwest of her mother's home. The condition of the phone indicates it may have been tossed from a vehicle, according to Cardoza.
The following day, the sheriff's office found a purse and a backpack containing clothing belonging to LaMar in a location about 2 miles in the opposite direction from her bus stop -- and a mile from where investigators recovered her cellphone.
Forensic examinations of the items have not revealed any new leads.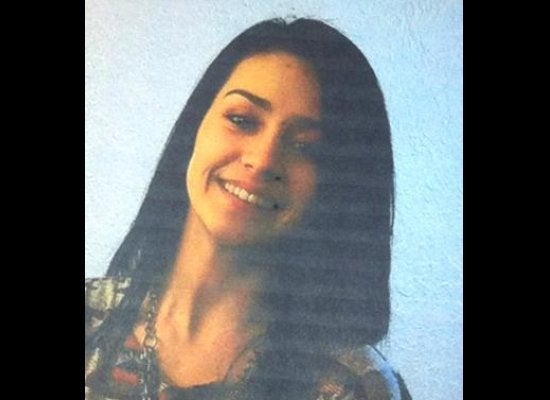 Sierra LaMar
"The investigation process is leading more towards an involuntary missing person case. Under that umbrella is the theory that she is the victim of a kidnapping, abduction or voluntarily went missing and then at some point thereafter came into contact with someone and as a result is now being held against her will," Cardoza said.
It is too soon to tell if LaMar's disappearance is an isolated incident, Cardoza said. "We just don't know," he said. "There are a number of scenarios that may have taken place [but] the person behind her disappearance is familiar with the Morgan Hill area."
Police have no suspects and no persons of interest at this time.
Sierra LaMar is 5 feet 2 inches tall and of thin build. She has brown eyes and long, black hair. She was last seen with a Juicy brand name purse, of a black and pink design.
Anyone with information on this case is asked to contact investigators for the sheriff's department at 408-808-4500 or the anonymous tip line at 408-808-4431. Email tips can be sent to tips@sheriff.sccgov.org.
Related
Popular in the Community