For some parents, having your young daughter's room overlooking a row of college frat houses would seem like a nightmare. But for the Brown family of Santa Maria, California, it turned out to be a blessing.
While there, Lexi and her mother, Lisa, realized her hospital room faced the college's fraternity row and decided to have some fun. They drew a sign asking for pizza and put it up in the window, according to CBS Los Angeles.
The brothers at Sigma Alpha Epsilon across the street did them one better.
"Five guys come in," Lisa told NBC News, "and they had a guitar and dozen roses and a box of pizza. They introduced themselves and said, 'We saw your sign; we're here.'"
Lisa said the frat brothers stayed for half an hour and performed a song for Lexi.
"I started bawling my head off," Lisa said. "I'm like, 'I can't believe these people are here for my child.'"
But the SAE brothers didn't stop there.
"It gets my mind off of things and it helps pass the days," Lexi told CBS Los Angeles of the unexpected friendship.
Witnessing Lexi's resiliency, smile and spirit also touched the SAE brothers. "It's absolutely a very difficult situation, and she's a warrior," Kevin Autran, the president of the SAE fraternity, told CBS Los Angeles.
Before Lexi went home, the frat house wanted to do one last gesture for her.
Using holiday lights, they wrote her name on the roof of their frat house so she could see it from her window. Ever the perfectionists, they even changed the bulbs out for purple lights and added a beating heart once they learned her favorite color is purple.
According to Autran, the brothers were "glowing" after visiting her that first time, and their small acts of kindness were "contagious" among the fraternity and the rest of the college campus.
"I never knew that so many young adults had it in them," Lisa told NBC News.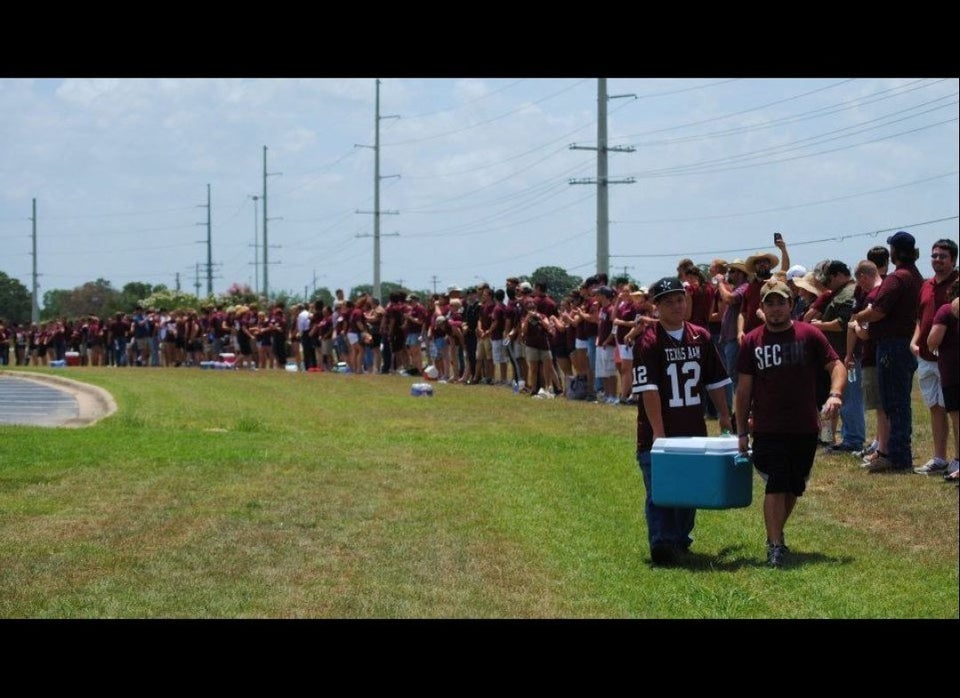 Random Acts Of Kindness
Popular in the Community