"Just to feel that-- that brush. Just a little bit of drag in the paint. You can make that brush do anything you want to. And that's power." So begins the trailer for "Sign Painters," a documentary exploring the history and heart of American sign painting.
In 2010, filmmakers Faythe Levine and Sam Macon began documenting the creative minds and steady hands that pioneered the sign painting craft. The doc comes at as important a time as ever, since the underappreciated artistic field and classic American pastime faces an uncertain future due to cheaper and more efficient alternatives to the handmade technique.
Aside from denying die-hard sign painters the opportunity to make their mark, inkjet printers and computer designed letters are ushering a disturbing sameness into the national landscape. The documentary features stories and images from over two dozen devoted sign painters willing to fight for their craft. The filmmakers also created a companion book from Princeton Architectural Press, which contains a forward by letter-crafter extraordinaire Ed Ruscha.
See Ed Ruscha's Americana ode to "On The Road" in the slideshow below: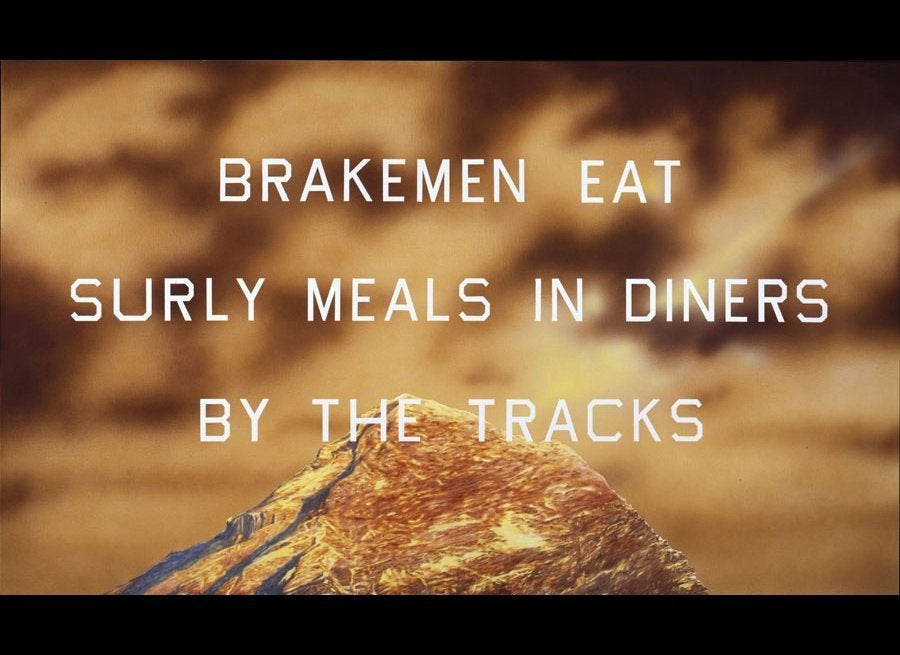 ed ruscha
Related
Popular in the Community