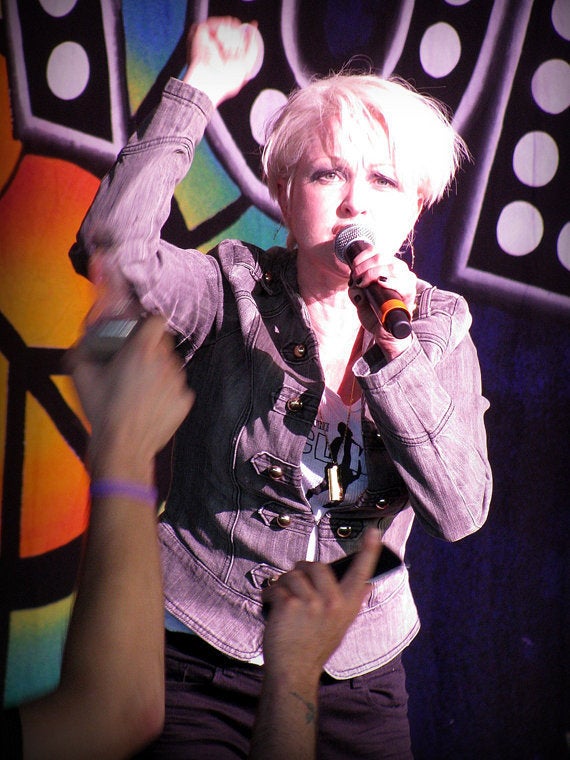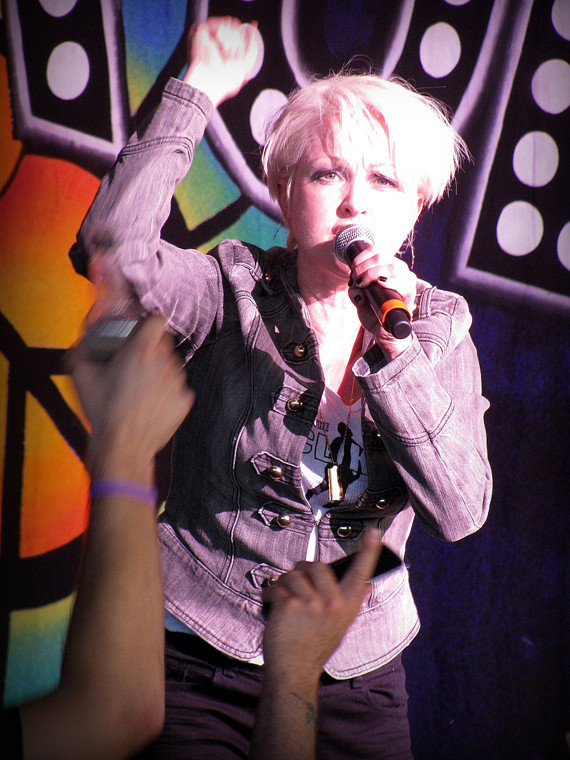 Robert Francis with Henry Wolf
NPR called Robert Francis "A young man with an old soul," referring to his singing-songwriting. At just 19, his emotional-beyond his years folk should easily fill the dark corners of Mercury Lounge.
Cyndi Lauper with Jr. Mack Band
These days, it's hard to imagine a pop landscape not dominated by sassy females. Cyndi Lauper pioneered the way for these girls with her classic debut, She's So Unusual, becoming the first female singer to have four top-five singles released from one album. You can thank her for Katy Perry, and then celebrate the original fun girl.
Edward Sharpe and the Magnetic Zeros
You would be hard pressed to find something more saccharine than this Southern-Californian, love-happy pop troop. And really, life never sounded so sweet as it does during frontman Alex Ebert and Jade Castrinos' exchange on "Home."
Who:Edward Sharpe and the Magnetic Zeros with We Are Each Other featuring Aaron Embry and Henry Wolfe
When: Wednesday, July 21st, 8pm
Wanted: Writer, Photographer, Videographer
Where: Governors Island
New York, NY 11231
thebeachconcerts.com
Bomba Estereo, La Secta Allstar and Rita Indiana
This celebration of Latin Music is sure to warm up the Prospect Park Bandshell.
Free Energy, Best Coast and Loose Limbs
Not that you could tell from Bethany Cosentino's sun-soaked, chilled out crooning, but she and her counterpart, Bob, have been busy winning over the music world with a steady stream of Best Coast singles and EP's. Their debut album, bound to be a summer soundtrack, Crazy For You is out soon, but you can stream it on UrbanOutfitters now.
Bear Hands and Darlings
Two diverse takes on punk: Brooklyn's Bear Hands, taking the bouncy, poppy route while LA's Darlings thrashing their way through guitar riffs.
Midnight Juggernauts
The trio that brought us Dystopia return with more dizzy disco-inspired songs on their new album, The Crystal Axis. Look forward to a typical set of spinning synth as they play alongside Oberlin College graduates Teengirl Fantasy.
Who: Midnight Juggernauts, Teengirl Fantasy
When: Saturday, July 24h, 9pm
Wanted: Writer, Photographer
Where: Brooklyn Bowl
61 Wythe Avenue
Brooklyn, NY 11211
(718)963-3369
www.brooklynbowl.com
P.S. 1 Warm Up Series with JD Samson (DJ set), MEN (live), Kalup Linzy (DJ set), Kalup Linzy and the Sweet, Sampled, and LeftOva (live), DJ /rupture (DJ set) and Surprise Guests

Swing in the orange hammocks, play catch with over-sized beach balls and sip foamy beer at P.S.1's weekly dance party. JD Sampson DJs this weekend while Brooklyn-based disco-dance group MEN put on a live show.
Who: JD Samson, MEN, Kalup Linzy, Kalup Linzy and the Sweet, Sampled, and LeftOva, DJ /rupture
When: Saturday, July 24th, 2-9pm
Wanted: Writer, Photographer
Where: P.S. 1 Contemporary Art Center
2225 Jackson Avenue, Long Island City
(718) 784-2084
www.ps1.org
A World of Dreams (Un Mondo Nuevo)
Producer Andres Levin and The Bruce High Quality Foundation fill up the Prospect Park Bandshell with this day-long DIY far of performance, music and artwork. Check out performances from groups like Hank and The Cupcakes, CuCu Diamantes and Luis Guzman, among many others.
Who: Musical and theatrical guests include: Cucu Diamantes, Luis Guzman, Pablo Picasso, M1 from Dead Prez, Los Hanky Panky vs. Yerba Buena, Les Nubians, Raven O, Francis And The Lights, Forro In The Dark, John Medeski, and many more
When:Sunday, July 24th, 4pm
Wanted: Writer, Photographer, Videographer
Where:: Celebrate Brooklyn! @ Prospect Park Bandshell
9th Street & Prospect Park West
Brooklyn, NY 11215
718-855-7882
www.bricartsmedia.org/cb
NYCJelly Pool Party featuring Cap'N Jazz, Lightning Bolt, No Age and The Death Set
JellyNYC is back in full swing, hosting duo Lightning Bolt, whose Dan Deacon-esque performances mainly take place within the crowd rather than on the stage. Cap'N Jazz, lo-fi noise-rock No Age and The Death Set join this lineup, returning a little grunge to the Condo-studded Williamsburg Waterfront.
Bassekou Kouyate & Ngoni Ba, Burkina Electric, Fool's Gold, and DJ Frank of Voodoo Funk
With blues, rock and roll and electronia, this mix of West African performers span decades and genres, from L.A.-based 80's inspired collective Fool's Gold to West African lute-player Bassekou Kouyate.
REAL LIFE. REAL NEWS. REAL VOICES.
Help us tell more of the stories that matter from voices that too often remain unheard.