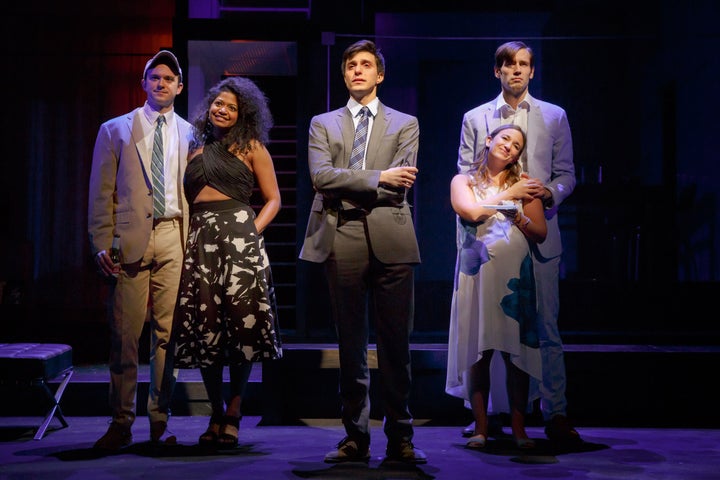 Less than two years later, "Significant Other" is gearing up for its highly anticipated transfer to Broadway's Booth Theatre, where it opens March 2. At the heart of Harmon's narrative is Jordan Berman, a neurotic, out millennial who has marriage on his mind. Now that Jordan (played by Gideon Glick) has the legal right to marry, he's driven to fulfill it, and thus embarks on an earnest, if ill-conceived, mission: to land a boyfriend who will ultimately become a husband.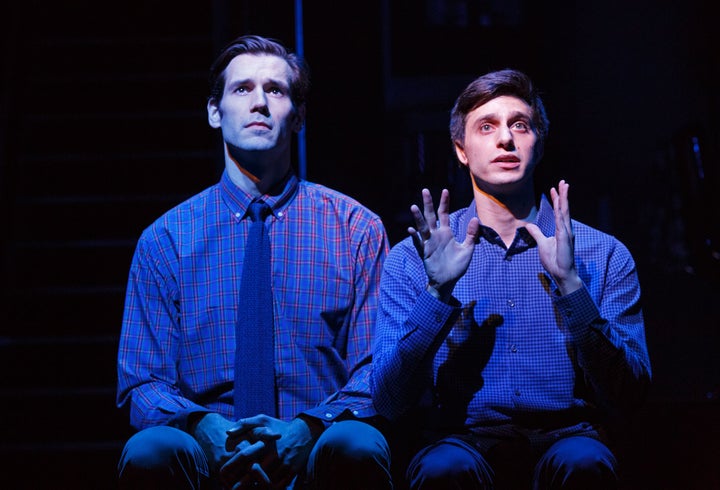 While the future of same-sex marriage is uncertain under President Donald Trump, Glick feels audiences will still be able to laugh (and cry) at Jordan's stumbles on the road to matrimony as much now as they did in 2015. The character, he said, is "an honestly written depiction of a modern gay man," and more three-dimensional than the quirky sidekicks that many LGBTQ people are relegated to in other plays. Presenting Jordan's tribulations in a tragicomic light, he said, is "a privilege" given the real-life struggles many queer people are now experiencing.
"I think that having a protagonist who is a gay man is really important, in the same way that having a protagonist who is someone of color in a play is really important," Glick, who is also gay, told The Huffington Post. Moreover, Jordan's experiences aren't defined by his sexuality or gender. "We're dealing with universal themes – loneliness, yearning, striving for companionship. That, to me, is thrilling," he said.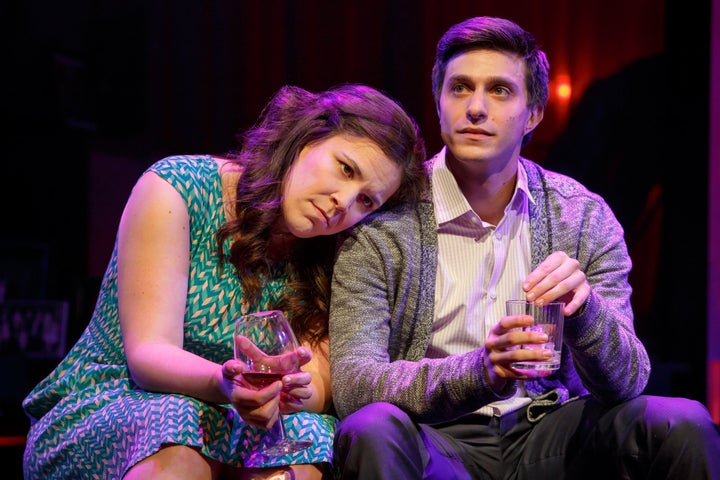 From a professional standpoint, "Significant Other" marks the start of a new chapter for Glick. The show is the Philadelphia native's first Broadway stint since he left the cast of "Spring Awakening" in 2007; though he was cast in 2010's "Spider Man: Turn Off The Dark," his character got cut before the show's opening night. Glick has been a fixture on the New York stage, starring in 2007's "Speech and Debate" and the Public Theater's production of "Into The Woods" in 2012. "Significant Other" is his first time as a leading man. "I've been playing teenagers for a decade," he quipped, "so this is a nice little jump." 
"The only responsibility that I feel is honesty. I think sometimes people feel like being gay is a niche. It's not a niche."
As for Jordan himself, Glick said he identified with the character instantly. "We speak many of the same languages. The stretch is not too far," he told HuffPost. Still, there's one notable difference: Glick is in a relationship, while Jordan remains unhappily single even as his gal pals (Sas Goldberg, Rebecca Naomi Jones and Lindsay Mendez) couple off one by one. "I tend to overthink and overanalyze, but I think Jordan can get in his own way a bit. Part of his struggle is that he's always comparing himself to his friends," he said. "I don't think I do that."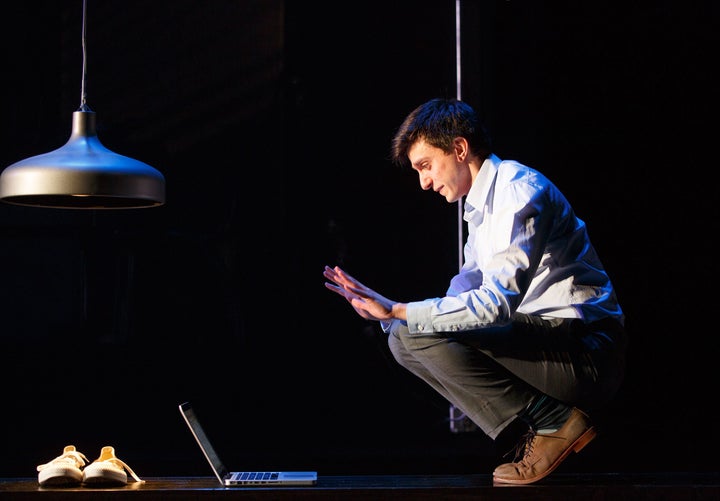 Though his "Spring Awakening" character, Ernst, was also gay, the actor said he isn't concerned about being pigeonholed after his turn in "Significant Other" wraps. Moving forward, his only requirement is that his characters are "varied and authentic," he said.
"Straight men are never asked, 'How does it feel playing a straight guy all the time? What's that like?' I don't think my approach is any different," Glick, who has never shied away from the subject of his own sexuality in interviews, said. "The only responsibility that I feel is honesty. I think sometimes people feel like being gay is a niche. It's not a niche." 
If Glick has it his way, this won't be his only crack at the role of Jordan Berman, too. "I'm secretly hoping that this will be a trilogy of some sort," he said, "and that we can find a way to revisit it every 10 years." 
REAL LIFE. REAL NEWS. REAL VOICES.
Help us tell more of the stories that matter from voices that too often remain unheard.
BEFORE YOU GO