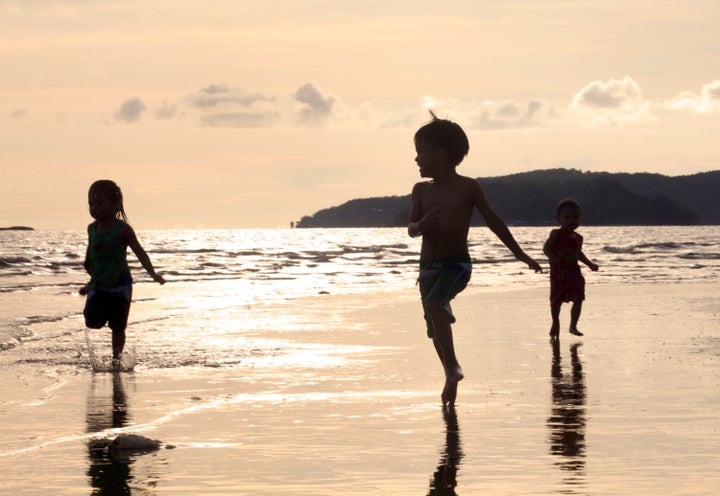 The Question: Dry drowning was recently ruled as the suspected cause of death for a 4-year-old boy from Texas. What is this medical condition and what are the signs that someone might be suffering from it?
The Answer: We don't yet know what happened in the tragic case of the child in Texas, but drowning is an issue of heightened concern in the summer.
But to understand any of the terminology about drowning ― and it is confusing ― it's important to understand what happens when someone drowns.
"Wet drowning," which is drowning while submerged under water, is what most people think of when they hear the word "drowning." This refers to when a spasm in the larynx ― a muscular organ in the throat ― occurs and relaxes the opening to the throat's airway, allowing water to enter the lungs.
In the event of dry drowning, on the other hand, a laryngeal spasm also occurs, but the muscle at the top of the airway doesn't completely relax, and so less water enters the lungs, according to Dr. Wassam Rahman, medical director of the emergency center at Johns Hopkin's All Children's Hospital.
There's no clinical difference in the outcome of wet versus dry, Rahman says. In both cases, without medical intervention, death is quick: The laryngeal spasm makes it hard to breathe and oxygen is cut off from the brain. Usually an autopsy determines if a death was wet or dry ― and one can quickly die in a body of water, or shortly after getting out of it, by dry drowning.
But there's an additional danger with dry drowning ― it could lead to "secondary drowning," a deadly and hard to spot condition if you don't know what to look for.
"Suppose a child ducks their head and chokes on some water and is fine," Rahman told HuffPost. "Then within 24 hours he starts to have some respiratory symptoms ― [secondary drowning] is a delayed [reaction]."
During secondary drowning, a little bit of water gets inside the lungs from say, a near-drowning experience or even something as seemingly benign as being tossed around by waves.
In the hours during the onset of secondary drowning, the lungs swell with both the trapped water and the body's own fluids. The excess liquid prevents the lungs from processing oxygen. Oxygen blood levels eventually drop, which can cause a slowed heart rate and cardiac arrest.
If a child develops a cough a couple of hours after swimming or submersion, or cannot catch his or her breath, something might be wrong, according to Rahman.
If you see any of these signs, get medical attention immediately since patient outcome gets worse with the progression of time, Rahman notes.
And watch your kiddos when they're in the pool or ocean: Drowning is the second most common cause of death by unintentional injury, behind car accidents, among children ages 1-4 years-old, according to the U.S. Centers for Disease Control and Prevention.
For every child that dies from drowning, another five go to the emergency room for nonfatal submersion injuries, according to the CDC. Nonfatal drowning injuries can cause severe brain damage, including long-term learning disabilities, memory impairment and the loss of basic cognitive function.
Some of the top factors that influence drowning risk are lack of swimming ability, a lack of barriers, such as a pool fence, to prevent unsupervised water access and a lack of close supervision while swimming, according to the CDC.
You can never have too many eyes on kids when they're playing in the water. And learning CPR is a great skill. Seconds count: The more quickly CPR is started on a drowning victim, the better the chance their outcome will improve.
"Ask Healthy Living" is for informational purposes only and is not a substitute for medical advice. Please consult a qualified health care professional for personalized medical advice.
CORRECTION: Language has been amended to better describe the behavior of the lungs during secondary drowning, and has corrected a misstatement that the lungs "produce," rather than process, oxygen.