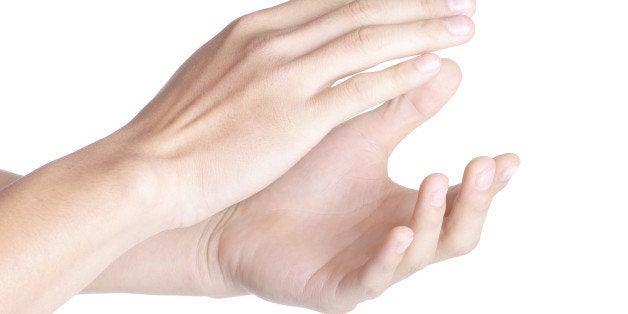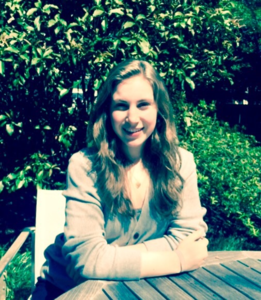 My mother, father, and brother vanished. What happens now? I lack the words to express my sorrow, my future and...
Mid-sentence, I struggled to convey this agony. My imagination was congested. I tried to force myself into the mind of my protagonist, but couldn't find the words. So I dropped my pencil and unfinished story. I turned to sign language. If I couldn't write or speak the suffering, I could sign it and capture the words. With thought as the conductor, my hands obediently brought the scenario to life, forcing me to lace my feet into the shoes of the character and bring his feelings to life in the way I had imagined: authentic, yet silent. "The growing lump of panic in Collin's throat suddenly choked him before plummeting to the pit of his stomach where it filled him with overwhelming desolation and absorbed all other traces of sentiment." Sign gave me these words.
American Sign Language started with a casual comment from an eighth grade teacher. Visual learners tend to acquire skills in learning sign language. As a visual learner, I decided to give it a try. The more I engaged in this culture of people who, unlike me, are deaf, I couldn't let go. So, I searched to find a way to learn this language on my own.
Sign complements another love of mine -- writing. I didn't begin writing because I was a naturally good wordsmith, but because I needed it. My imagination lusts for boundlessness and I credit my seventh grade English teacher for facilitating this discovery. She gave the class a five-minute required daily writing period with one condition: no one but the writer would see his or her scribblings.
At first, I wasn't exactly producing masterpieces of originality. I scrawled on the pages not knowing what to write or, if I was feeling extra imaginative, I would describe the classroom. However, regardless of the topic, there was something liberating about taking part in an activity without limits or direct instructions to follow. As soon as I discovered my affinity for this independent, unrestricted expression, my imagination was released from its shackles and I produced work that compelled me to break the class rule and show my work to others.
Today I love to write -- poems, essays, stories, lab reports, term papers. My fire for this art form is all inclusive. From analyzing Hollywood's portrayal of America during the Great Depression to describing an original biology experiment on the psychological impact of color and light, I crave opportunities to speak my mind--soundlessly and tangibly. I'm enticed by most anything that makes me a better writer, which is one reason I'm drawn to sign language. Without the two, I would have been limited without ever knowing.
The words to describe the unfathomable emotional situation in my short story seemed unattainable because I had never experienced the circumstances. Sign guided me to go below the exterior of explaining "how sad" something could be and helped me extract the visceral aspect of grief, allowing me to connect with the character, and making him a part of reality--not just an imaginary sketch. Sign forced me to reach the core of what my character could have felt, not just the mere essence, giving the words the aesthetic animation that speech cannot provide. The captivating gestures embedded in sign language are almost as riveting as the feeling that comes with giving vocabulary a physically moving existence.
After these two interests integrated into my world, I realized how they capture my psyche. Sign springs a glimpse of another culture into my life, teaching me to constantly imagine and view the world from different angles. Writing empowers me to channel those interpretations into my voice as a writer. I'm not sure if I have a way with words, but I have my own way with words.
Tess Jacobson, who became a graduate of The Trevor Day School today, will be a freshman at Tufts University in the fall.
Related
Popular in the Community