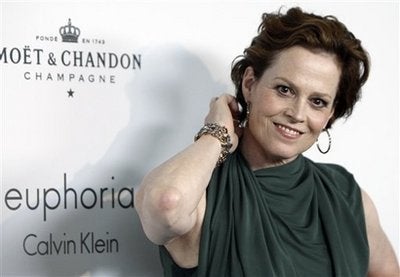 Sigourney Weaver is not a fan of VP candidate Sarah Palin. Speaking to TV Guide about her upcoming guest spot on Eli Stone, on which she'll play a therapist, Weaver said, "I actually have a therapist. She's very smart and we try not to talk about politics because we're both incensed about Sarah Palin."
Earlier this week at an event Sigourney Weaver told the press, "I don't feel she represents me in any way. She's in a skirt, that's about it."
Eli Stone with Weaver debuts Tuesday, October 14th at 10pm.
Popular in the Community