 She spoke to the New York Post's Cindy Adams about her latest role and the importance of having more women in power in Washington, decrying the fact that only 15 percent of Congress is female. She also said that she believes now is the time for women to become more prominent political figures:
It's a women-in-general era. Something's afoot in this country. Besides Hillary Clinton and Madeleine Albright, proven is we're terrific and smart. ... You can admire Angela Merkel of Germany, but maybe our nation isn't yet primed for a woman president … only … why not? We just aren't getting sufficient support.
Why's ambition considered unattractive for us but not for a man? Women speak right out. From the heart, not a prompter. We're not in this for ego or power. We can work together. Ask questions nobody asks. Roll up our sleeves, don't intimidate, get things done in a different way. I know. I'm a mother.
...
Business as usual isn't working. A female's needed to stir things up, get our country moving again. This stalemate in Washington can be broken by a woman.
This isn't the first time that Weaver has spoken out about women's issues while discussing an on-screen role. In a July 13th interview with NPR, she commented on her choice to portray independent women on-screen:
I feel that we're incredibly resourceful and strong and keep our heads. So all I'm doing is reflecting women to me as they are because the women I know are strong. My god, they hold this world together. So it's not that I'm avoiding playing damsels in distress. I don't really buy them.
Related
Before You Go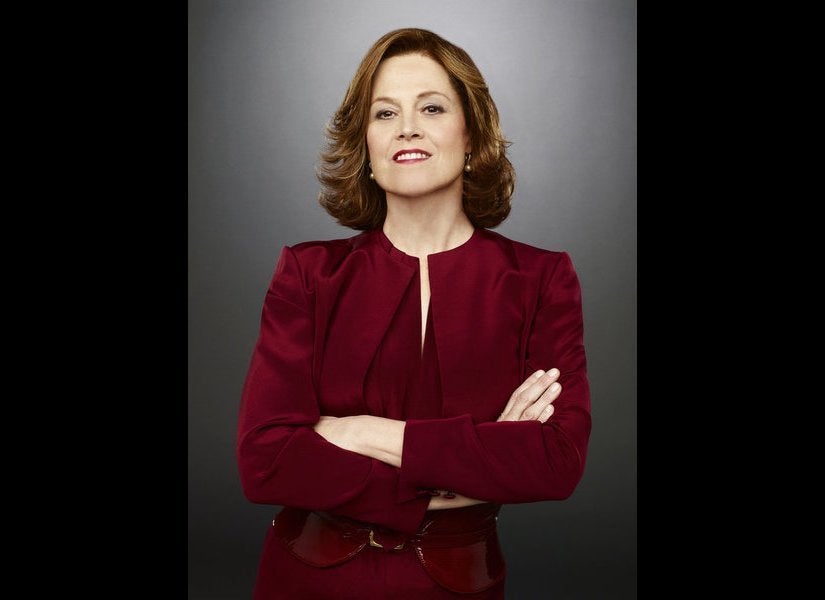 Sigourney Weaver & The Cast Of 'Political Animals'
Popular in the Community