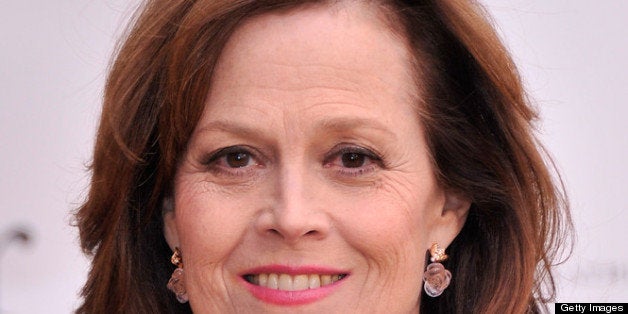 People sometimes ask me what feature on a person's face is the most important in creating a caricature.
When I'm drawing a famous face, that's pretty easy, as it would be the feature most people think of when they think of that particular celebrity. Barbra Streisand's nose, Katherine Hepburn's lack of a nose, and her very sharp cheekbones, Jay Leno's big chin, and Clark Gable's ears, just to name a few.
This past week I did a drawing of Christopher Durang's award-winning Vanya and Sonia and Masha and Spike, which plays Broadway's John Golden Theatre. Sigourney Weaver stars in this very funny comedy, playing an exaggerated characterization of herself. A caricature of herself.
Miss Weaver is a very lovely lady, tall, thin, and glamorous. I did several sketches, but they all came out bland and dull. The problem with a pretty or handsome face for caricature is that when you exaggerate the features, the distortion removes the attractiveness, and the drawing fails to look like the subject.
I suppose I'm lazy, in that I like to exaggerate what nature has already begun.
So, I experimented with the features of Miss Weaver's nose. I reduced the nose to two straight lines, and added flaring nostrils, and it seemed to work.
The eyes are two little intense dots. Simple, but hopefully they convey the character of Sigourney Weaver, and not just another pretty face.
Pictured are (counterclockwise from top left) Kristine Nielsen, David Hyde Pierce, Sigourney Weaver and Billy Magnussen.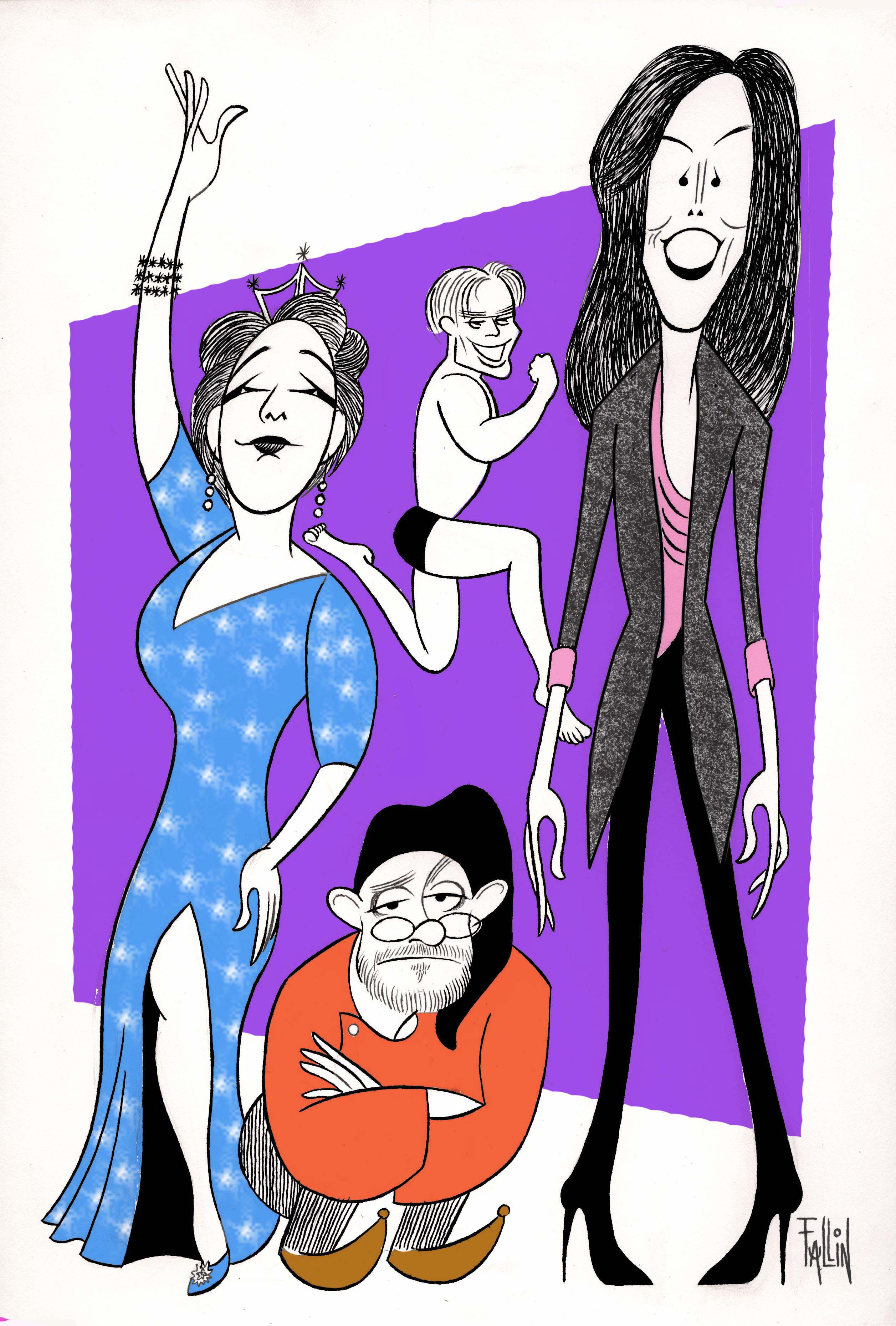 Calling all HuffPost superfans!
Sign up for membership to become a founding member and help shape HuffPost's next chapter