On Valentine's Day, love is typically celebrated as an intense, personal feeling ― an intimate, romantic bond that ties two humans together. But a Sikh American activist wants to challenge people to think about love in much more expansive terms.
Valarie Kaur, a lawyer and a longtime interfaith organizer, believes love can be used as a force for social justice. She points to the examples of Martin Luther King Jr., Mahatma Gandhi, and Nelson Mandela, whom she said used love to ground their social movements.
"I believe ... that the greatest social movements in history were rooted in the ethic of love," the 37-year-old told HuffPost.
On Wednesday, Kaur teamed up with other activists to launch a social media effort that she hopes will encourage people to "reclaim love" as a force for good in the world during a time of increased polarization.
She's enlisted the help of others interested in tackling rising white nationalism and hate during the presidency of Donald Trump ― CNN host Van Jones, founder of the activist organization #LoveArmy, the organizers of the Women's March, and Our Three Winners, a foundation created to honor three Muslim students who were killed in a shooting in Chapel Hill, North Carolina, in 2015.
The #ReclaimLove campaign is a "cultural intervention," Kaur said, that seeks to unite a divided America.
"Last year we saw an onslaught of executive orders, Muslim bans, border walls, pipelines, budget cuts, hate crimes. We barely had a chance to breathe between the crises," she said. "But we know that unless we ground our resistance in love, unless we ground our movement in love, we will burn out or we will become the very thing that we are resisting."
Dozens of social media users have chimed in to support Kaur's campaign online.
Kaur's work as an activist began years ago. She was deeply affected when a close family friend, Balbir Singh Sodhi, was killed in a hate crime days after the Sept. 11 terrorist attacks. The injustice of Sodhi's death inspired Kaur, a California native, to seek out ways to increase interfaith understanding and solidarity. For years, the Sikh American woman worked as a filmmaker and an activist who sought to bring awareness to the discrimination faced by marginalized groups in the U.S.
Then, the 2016 presidential election happened. Muslims and those perceived to be Muslims experienced an increase in hate crimes and rhetoric during the election at levels similar to those that followed the 2001 attacks.
She began to think that the world she was going to leave her young son would be much more dangerous than the one she inherited. Kaur wrestled with those feelings in a sermon she preached during an interfaith service at the Metropolitan African Methodist Episcopal Church in Washington, D.C., in December 2016. She sought to approach these issues from the lens of a feminist and a woman of color ― comparing the work of those fighting against white supremacy and hate to the struggles of a mother in labor. A video of her sermon went viral online last year.
In a Ted Talk released on Feb. 9, Kaur outlined three ways that she believes "revolutionary love" can be put into action. First, she advised, love others by seeing no other human beings as strangers. Second, love opponents by tending to their wounds, or in other words, looking for what has hurt them. Lastly, she said it was important to "love ourselves" and seek out joy in times of darkness.
"If we can cultivate love in the directions that we're missing, not just toward others but also to our opponents and toward ourselves as well, then we can last," she said. "Not only just outlast this administration, then we can start to imagine birthing a different future for our children."
Read tweets from more supporters of the #ReclaimLove campaign below.
Related
Before You Go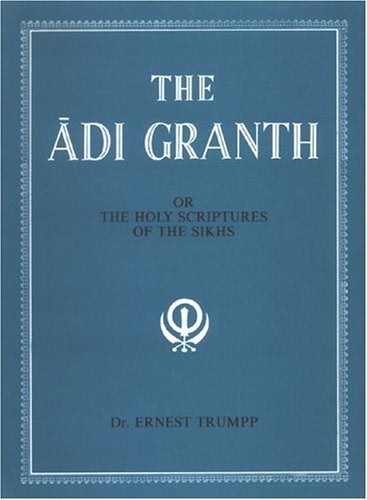 10 Books On The Sikh Faith
Popular in the Community