A Sikh couple in the United Kingdom say there were turned away from a local adoption agency over their "cultural heritage."
Sandeep and Reena Mander recently initiated a legal case against Adopt Berkshire, the official adoption agency of the Royal Borough of Windsor and Maidenhead which they claim advised them not to apply. The agency allegedly told the couple that only white children were currently up for adoption.
"Giving an adopted child – no matter what race – the security of a loving home was all we wanted to do," Sandeep Mander told The Times. "What we didn't expect was a refusal for us to even apply for adoption, not because of our incapability to adopt, but because our cultural heritage was defined as 'Indian/Pakistani.'"
The Manders, whose case is being represented by law firm McAllister Olivarius, said a representative at Adopt Berkshire asked the couple over the phone about their ethnic background. When they responded that they were of Indian descent but born in England, the representative reportedly told the couple the agency was "unable to prioritize" them.
"They said we should, 'seek other means of adopting a child,'" Mander told the BBC.
A spokesman for Adopt Berkshire told HuffPost: "We do not comment on ongoing court cases."
The agency's website says it welcomes adopters of "different cultural and religious backgrounds," but notes in an adoption information packet that it tries to place children with adoptive parents who "reflect the child's culture and religion of heritage and who speak the child's first language."
The information packet adds, however, that children won't be kept waiting in order to "achieve a direct match."
Georgina Calvert-Lee, senior counsel at McAllister Olivarius, said the Manders received news of Adopt Berkshire's decision in April 2016.
Since then, she said in an email to HuffPost, both the agency and the council of the Windsor and Maidenhead borough "have simply stood by the original decision, claiming that they do not consider it discriminatory."
Narinderjit Singh, general secretary of the Sikh Federation UK, said in a statement: "The couple were offering to adopt a child needing a stable, caring and loving home. Instead they appear to have been confronted with what can only be called racism."
UK adoption laws permit agencies to consider race and cultural background in matching children with parents, though such factors shouldn't prevent children from being adopted if a match is in their best interests.
Wisdom da Costa, an Indian-born councillor in the Windsor and Maidenhead borough, said the council's lack of diversity may have impacted the agency's decision.
"We need to get to the bottom of what's causing this misunderstanding. It is quite a white council," he told The Guardian. "If you get a group of people who are of one type, then by nature they are not going to appreciate the other types of cultures and communities that occur in any town especially those as diverse as Windsor and Maidenhead."
The Manders are seeking a declaration from their local court that would allow them to adopt, according to the BBC. In the meantime, the couple says they will try to adopt overseas.
This article has been updated with a comment from the Manders' lawyer.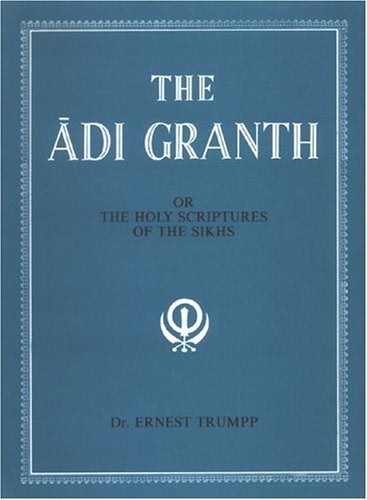 10 Books On The Sikh Faith