Sikh activists pressured law enforcement on Tuesday to investigate what they are calling a hate crime against 29-year-old Sandeep Singh, a Sikh father of two who was critically injured after being hit by a car last week in Queens, New York.
Singh was walking home with an acquaintance on 99th Street in Ozone Park, Queens when a man driving a pickup truck began using racial slurs to antagonize them, according to ABC. Amardeep Singh of the Sikh Coalition, a civil rights organization that is advocating for Singh with law enforcement, told HuffPost the driver called the men "terrorists" and said "go back to your country."
According to the Sikh Coalition, the victim then engaged the driver in a conversation, saying, "I'm not a terrorist," and stood in front of the truck to detain the man while he called the police. The man in the pickup truck began driving, however, hitting Singh and dragging him with his vehicle for several feet before driving off. A New York police spokesman told HuffPost the driver dragged Singh for about two feet, though the Sikh Coalition reports Singh was dragged for up to 30 feet.
Video footage from a surveillance camera in the vicinity allegedly shows the pickup truck striking Singh.
The Sikh Coalition told HuffPost the victim lost much of the skin on his back and will require a skin graft, in addition to stitches for a wound in his stomach. He is still recovering in the hospital.
Via the Sikh Coalition, Singh released a statement from the hospital. "I am in a great deal of pain, but I will survive. I was attacked because I am a Sikh and because I look like a Sikh," he said. "Justice should be served so that no one else goes through what I have been through. We need to create a world without hate."
Police confirmed that the NYPD is investigating the complaint. The investigation has not been designated the offense as a hate crime, and the perpetrator has not been arrested.
The Sikh Coalition held a press conference on Tuesday with Prabhpreet Kaur, the victim's wife, the Sikh Cultural Society, Baba Makhan Shah Lobana Gurdwara, United Sikhs and the New York chapter of the Council on American-Islamic Relations. The group wants to draw attention to the string of Sikh-targeted crimes that have taken place since 9/11.
The press conference coincided with the two-year anniversary of the Sikh temple shooting in Oak Creek, Wisconsin that left six dead.
"Sandeep is very fortunate to be alive, but we want more law enforcement resources devoted to finding the hate attacker," Amardeep Singh, Program Director for the Sikh Coalition, said in a statement. "Given that this attack was preceded by racial and religious slurs, it is an attack not only on Sandeep but also on the whole Sikh community. We call on the U.S. Department of Justice and FBI to work with the NYPD to investigate it as a hate crime."
Listen to Singh's statement below:
Support HuffPost
The Stakes Have Never Been Higher
Related
Before You Go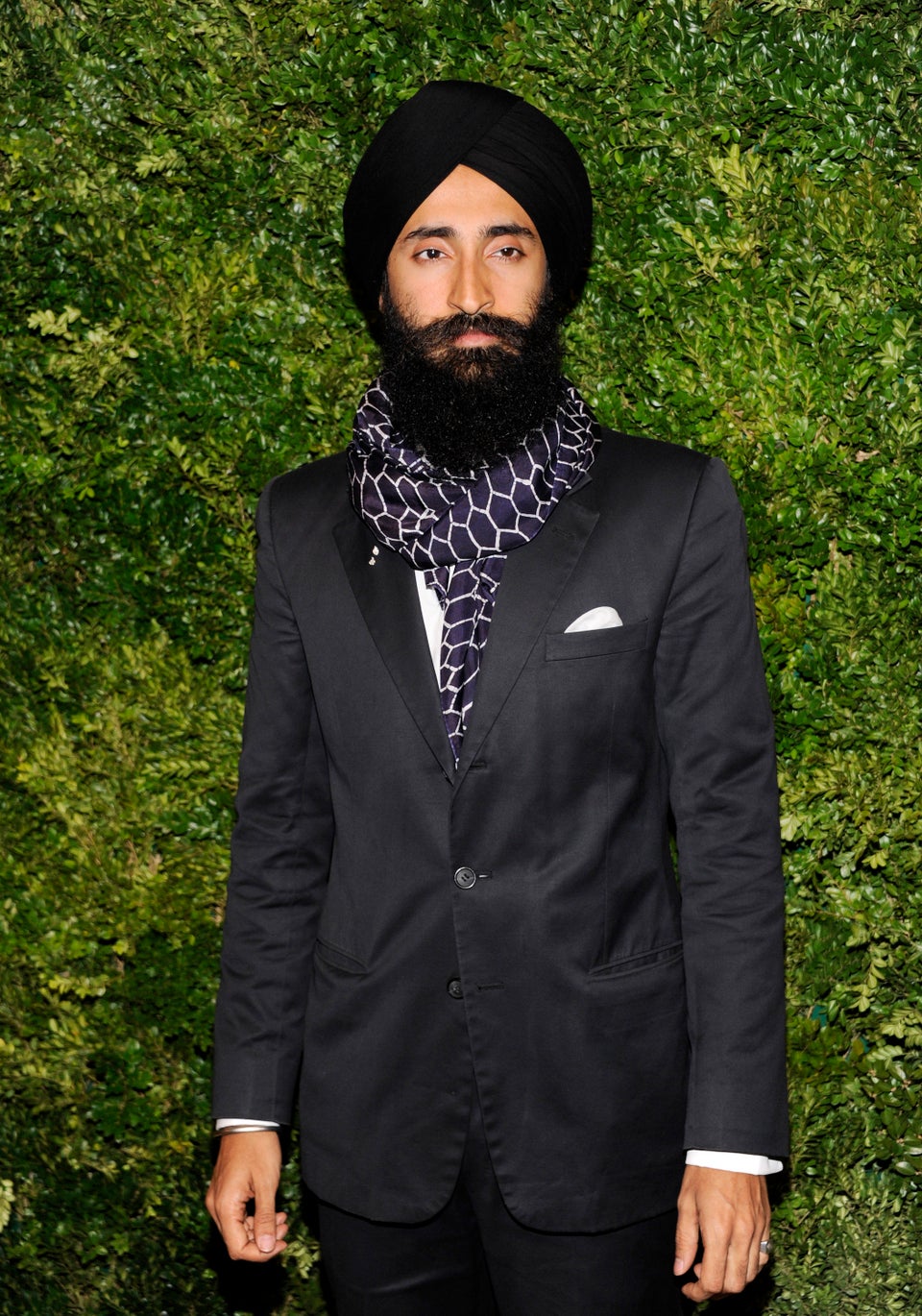 Sikh Americans We Admire
Popular in the Community