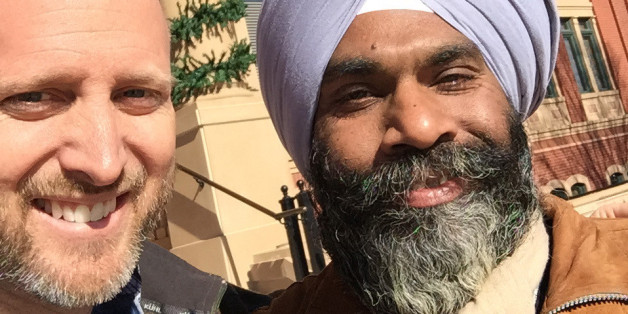 A Christian pastor would have been heartbroken as he started this new year if it wasn't for the help of a stranger from a different religion.
Pastor Todd Gaston, of Mount Ararat Baptist Church in Stafford, Virginia, was visiting family in North Texas over the holidays when a thief stole his backpack straight from the front seat of his rental car.
Inside, Gaston had kept a Microsoft Surface laptop, a Kindle, and an iPod nano. The financial loss was tough to bear, but what really hurt was the fact that the crook had also taken his Bible and the prayer journal he'd kept for the past year. Gaston has been journaling for most of his spiritual life and likes to write down prayers and thoughts documenting the time he spends with God. He had also starting mapping out his sermons for the next year.
"The technology stuff, yeah it's expensive. But those things can be replaced," Gaston told HuffPost. "But those books marking my relationship with the Lord are very important to me."
But fate was working on the pastor's behalf. A Sikh man found the backpack dumped on the side of the road and immediately recognized that the books belonged to a very faithful person.
"Even though we believe differently in terms of faith and truth and Jesus, he saw this as valuable to someone and he was going to try to return them," Gaston said.
The Sikh man found Gaston's business card and contacted the pastor's church, Mt. Ararat Baptist Church in Stafford, Virginia. Then, he left the books at a local library in Texas for Gaston to pick up.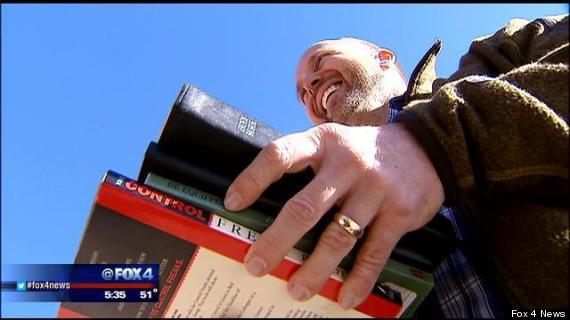 The two later met up and Gaston was able to say thanks. He says he plans to continue the relationship.
The Sikh man told the pastor that he doesn't want to be identified.
"I'm grateful, very grateful," Gaston said. "To be able to get that act of kindness from someone who doesn't know me. It makes me more mindful. If I found a something similar that belonged to a person of his faith, would I go out of my way?"
REAL LIFE. REAL NEWS. REAL VOICES.
Help us tell more of the stories that matter from voices that too often remain unheard.
BEFORE YOU GO
PHOTO GALLERY
Religious Good News