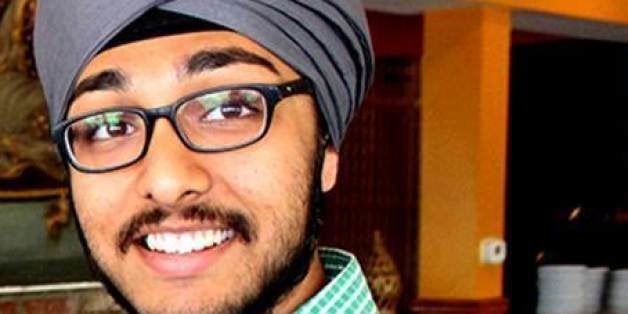 A Sikh college student will now be able to pursue his dream of serving in the U.S. Army, without being forced to choose between his country and his faith.
U.S. District Court Judge Amy Berman Jackson ruled last week that the Army violated Iknoor Singh's rights when it refused to let him compete for a spot as a contracted member of his college's Reserve Officer Training Corps program.
Singh, a 20-year-old student at New York's Hofstra University, found himself in a Catch-22 last year. He was faced with having to remove his turban, shave his beard and cut his hair -- all acts that are prohibited by Singh's religion -- in accordance with military rules, before he would have been allowed to apply for a waiver on religious grounds.
Singh will now be able to enroll in the ROTC without compromising his religious beliefs. "I'm very grateful that the freedom of religion our country fought so hard for will allow me to pursue my dream career -- serving my country -- without violating my faith," Singh said in a statement.
Heather Weaver, the American Civil Liberties Union attorney who represented Singh, told The Huffington Post she hopes the case will make it difficult for the ROTC to deny admission to students whose religion keeps them from conforming to the Army's grooming and uniform standards.
"I think that many Sikh students may have felt there was no place at all for them in the ROTC, but they still want to serve their country," Weaver said. "This case lets them know that there's an opportunity there for them to pursue."
The decision in Singh's favor referred to the principles of the Religious Freedom Restoration Act. The act was designed "to protect personal religious expression and practices so long as they do not harm third parties," according to the ACLU.
This exception had to be made to comply with the act, especially as the Army has previously made more than 197,000 exceptions for secular grooming issues, reported Religious News Service. But according to Sikh activists, Singh's victory in court doesn't necessarily mean full inclusion in the military.
Although the Army broadened its grooming guidelines earlier this year, certain people -- such as those with body art or facial hair, or who wear turbans -- must seek specific approval before enrollment. In effect this results in a "blanket ban" against religious minorities who want to serve the country while wearing their articles of faith, according to Simran Jeet Singh, senior religion fellow at the Sikh Coalition.
"The ban discourages religious minorities from serving their country, and it creates an environment where discrimination seems acceptable. Our country has always been at its strongest when we all stand together, and we have been at our weakest when we have alienated and marginalized minority communities," he said in an email to HuffPost.
"Right now, the military's discriminatory ban is making us weaker, not stronger."
Related
Before You Go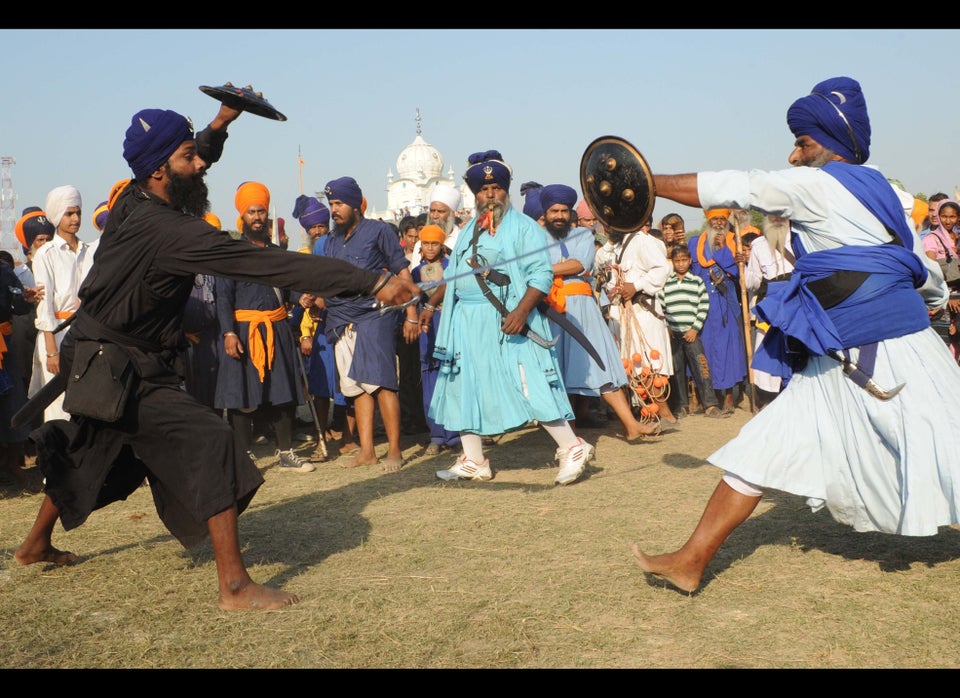 Sikh Martial Arts
Popular in the Community