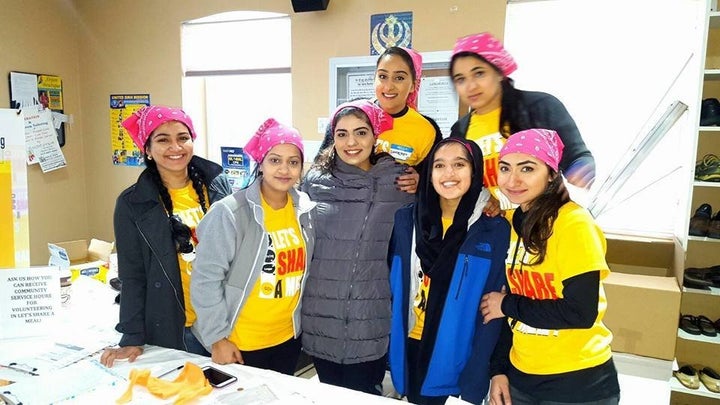 A Sikh community in New Jersey came together this weekend in an attempt to feed more than 13,000 people in need of a free meal.
Over 500 volunteers from Jersey City's Nanak Naam Jahaj Gurudwara cooked and delivered vegetarian meals to approximately 80 locations in Pennsylvania, New Jersey, New York, Connecticut, and Massachusetts, including churches, shelters, and a correction center. 
Food preparation for the event started on Friday evening and lasted throughout the entire weekend, with deliveries taking place until Tuesday. 
Onkar Singh, the main organizer for the "Let's Share A Meal" event, told The Huffington Post that the effort was inspired by the volunteers' faith.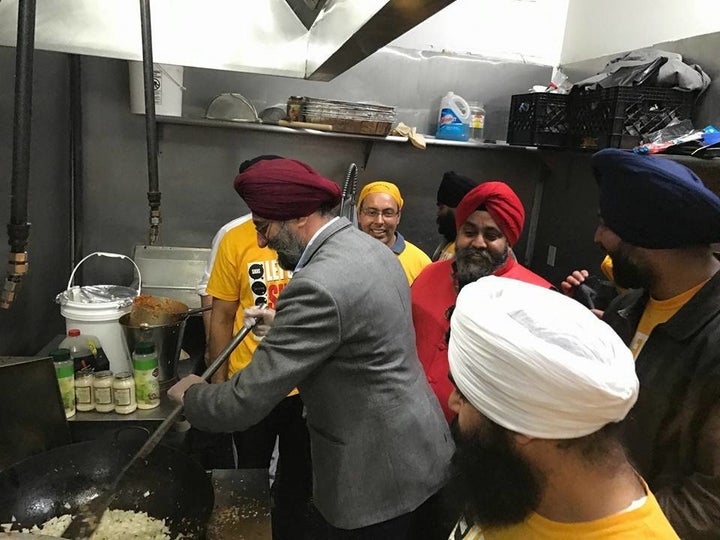 Sharing food is an integral part of the Sikh religious tradition. Every gurdwara, or Sikh temple, is supposed to have a langar, or kitchen, that is free and open to all people, regardless of their religious or cultural background. Guru Nanak Dev Ji, the founder of Sikhism, started this practice in the 15th century as a way to promote equality. 
"[The langar] is designed to uphold the principle of equality between all people of the world regardless of religion, caste, color, creed, age, gender or social status; to eliminate extreme poverty in the world and to bring about the birth of 'caring communities,'" Singh told The Huffington Post in an email.
Watch a video of the event below.
The Nanak Naam Jahaj Gurudwara, which was founded in 2008, has organized this charity event for the past five years. Singh said that it's morphed from a one-day event to a complicated endeavor that required months of planning and multiple teams to prepare and serve food, drive, clean, and manage volunteers.
The event was funded by donations from members of the gurdwara and from outside the community. Stores also donated items like bread, pasta, and soda.
"The fact that this event gets bigger and bigger every year is testament to the fact that there is still humanity left in people," Singh said. "With everything you see in the media, it's easy to get discouraged and think what's going to happen in the future."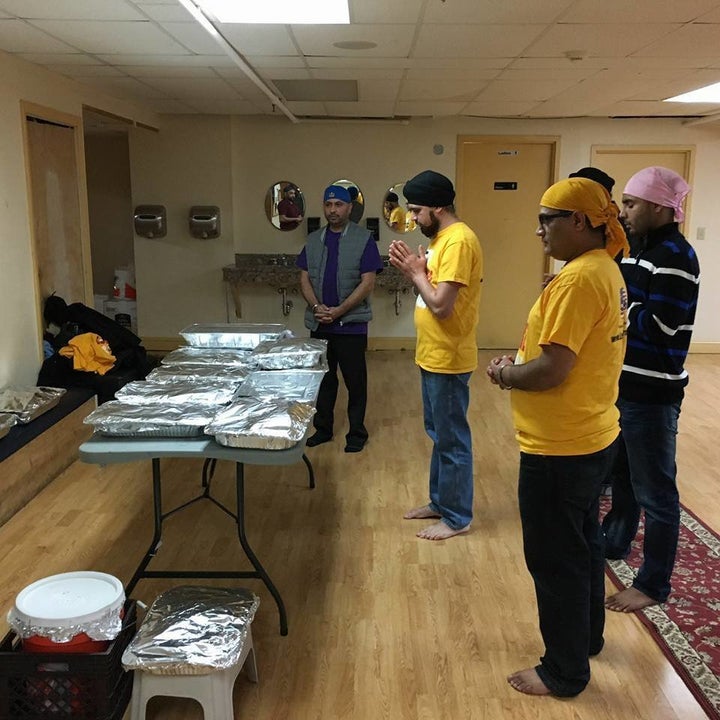 Although Sikhs have lived in America for over 100 years, studies suggest that the majority of Americans ― around 60 percent ― admit they know nothing at all about Sikh Americans. Since Sikh men often have long beards and wear turbans as part of their faith, they are sometimes mistaken for being Muslims. Hate crimes against Sikhs have spiked in the years since 9/11. Around 67 percent of turbaned Sikh youth say they've been targeted by bullies.  
Singh told The Huffington Post that even with all the hate he sees emerging in America, it's events like "Let's Share A Meal" that give him hope that "there is still good out there." 
"My message to the community is to stop trying to find the differences between one another and look beyond at our similarities," Singh wrote. "We are all humans at the end and we should all look at each other the same and help where help is needed."
Calling all HuffPost superfans!
Sign up for membership to become a founding member and help shape HuffPost's next chapter
BEFORE YOU GO
PHOTO GALLERY
Sikh Volunteers Deliver Thousands Of Meals