More adorable photos have emerged of Siku, the month-old polar bear cub being raised by humans.
Scandinavian Wildlife Park, a zoo in Denmark, took the cub from his mother after she was unable to produce enough milk to feed the cub.
Park manager Frank Vigh-Larsen told the Associated Press that the cub "was moaning and being unruly all the time" and could have died if he remained with his mother.
Photos from last week showed the full-time care that employees were providing for the seven-pound cub, and now even more photos of Siku have emerged. Considering that he is debatably the cutest polar bear ever (although one could make a solid argument for Knut) we thought we ought to share these newest images of adorableness.
Not all polar bear stories are as sweet as this one. New reports suggest that polar bear cannibalism may be on the rise due to climate change, as photos recently emerged of a polar bear eating a cub in the Arctic. The photographer wrote in the journal Arctic, "As the climate continues to warm in the Arctic and the sea ice melts earlier in the summer, the frequency of such intraspecific predation may increase."
Check out the new and original photos of Siku below: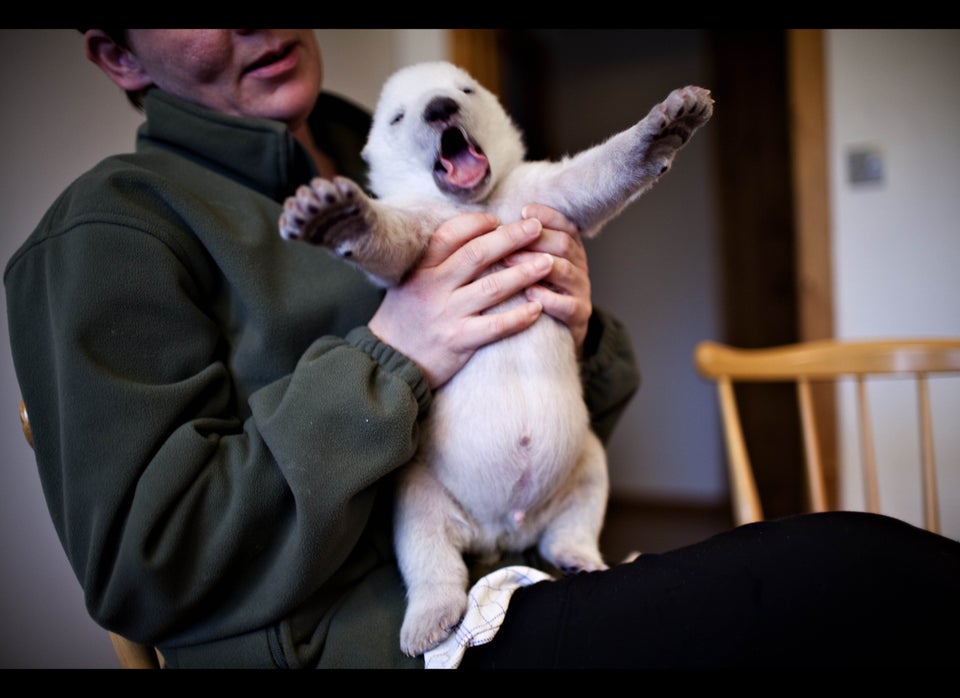 Polar Bear Cub
Related
Popular in the Community