A new live polar bear webcam which allows viewers to watch a small cub grow, also aims to promote efforts to protect polar bears and their arctic habitat.
Siku, a young polar bear cub who was born last November at the Scandinavian Wildlife Park (SWP) in Denmark, began appearing on a live webcam Monday.
The webcam, organized by SWP, Polar Bears International (PBI) and explore.org, is intended to spread a message the organizations are calling "Siku's Wish." According to a press release, they hope "people everywhere [will] reduce their carbon footprint to save the arctic ice and all the species which depend on it for survival."
Siku's high-definition webcam will be available for a few hours daily on explore.org. The live feed will not interrupt the cub's normal routine or introduce "anything foreign into his environment," according to a press release.
The webcam's organizers hope footage of the inquisitive cub will inspire compassion for his vulnerable brethren. Charlie Annenberg, found of explore.org, said, "When people are inspired to fall in love with the world again, they are more likely to be better stewards of the planet."
New reports have suggested that polar bear cannibalism could be on the rise due to climate change, as photos emerged last year of a polar bear eating a cub in the Arctic. The photographer wrote in the journal Arctic, "As the climate continues to warm in the Arctic and the sea ice melts earlier in the summer, the frequency of such intraspecific predation may increase."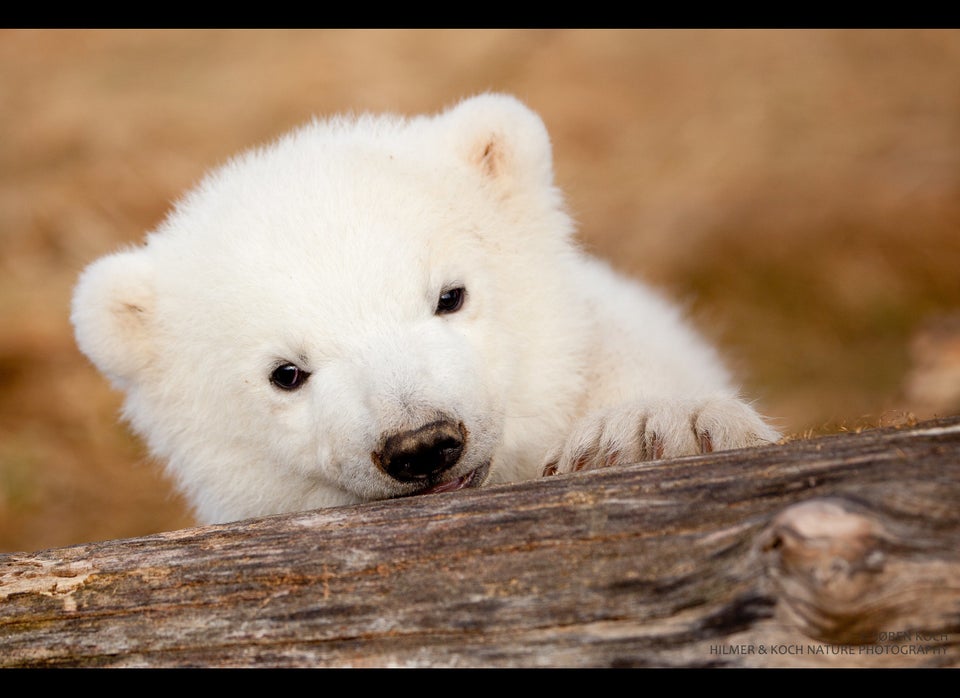 Polar Bear Cub
Popular in the Community