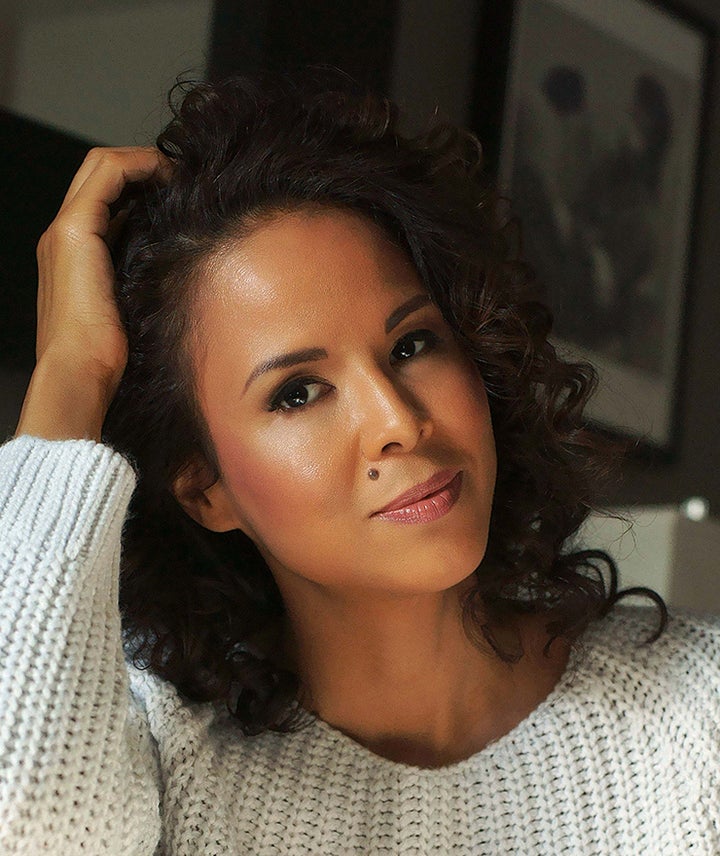 Note: On June 28, 2018, The Hollywood Reporter published allegations by Sil Lai Abrams, who said that she had been sexually assaulted by Russell Simmons and "Extra" co-host A.J. Calloway. Those allegations followed stories from multiple women making similar accusations against Simmons, all of which he has denied. Calloway has also denied Abrams' allegations.
Over the past few weeks, I have watched as NBC News Chairman Andy Lack has essentially called journalist Ronan Farrow and former NBC News investigative division producer Rich McHugh liars regarding their claim that Lack had Farrow's reporting on Harvey Weinstein killed.
Lack's response has triggered painful memories of how NBC handled my sexual assault accusations against Russell Simmons and A.J. Calloway that were being reported by MSNBC's Joy Reid. A similar rationale was used when explaining why the network wouldn't run my story. It took eight months, but my voice was finally heard. When Kim Masters and The Hollywood Reporter broke my story in June, they included not only my allegations against these men but also how NBC slow-walked and eventually declined to report my allegations in the face of intense legal threats by my assailants' attorneys.
Once the piece was finally published, I was quietly energized by the fact that two legal teams and a news outlet tried to silence me and failed. Yet any momentary sense of triumph I felt about managing to beat a system that has historically erased the narratives of victims of sexual violence was replaced by emptiness. A weight was lifted, but there was no permanent catharsis.
"Any momentary sense of triumph I felt about managing to beat a system that has historically erased the narratives of victims of sexual violence was replaced by emptiness."
In the time since my story came out, I have continued to vacillate between feeling numb and very, very angry. It is true that no one forced me to speak out; that was a decision made of my own volition. However, the alternative of allowing them to silence me was worse than the stress I knew would come with stepping forward. My fight to be heard was an act of psychic survival. Speaking publicly about what they did to me was an accomplishment but not a victory.
Because the publication of my story was delayed by six months due to NBC's handling of my allegations, I was denied the support one needs to make it through the traumatic process of going public with a #MeToo story. Only a couple of friends were able to consistently support me during an extremely challenging time in my life. This is not a failure on their part. People have only so much emotional energy they can sustain indefinitely, especially for something that to them is a singular, finite event with a beginning and an end. But having your #MeToo story hit the national news is not an event. It's an unfolding, a simultaneous personal revelation and collapsing of your place in the world that forces you to reconcile your self-identity. I am not the woman I was before June 28, 2018, and I honestly don't know who I am becoming. What I do know is that right now I generally feel that publication was a pyrrhic victory, for a variety of social, emotional and physical reasons.
Beginning in December, I developed a plethora of stress-related physical and emotional symptoms. Myofascial pain syndrome, which led to numbness in my fingertips. Joint pain. A 15-pound weight gain from eating comfort food and lying in bed while not in class. Painful hives. Mood swings. Irritability and a feeling of constant anxiety. It was exhausting moving about the world as if everything was normal when I felt I was being torn in two. Rather than risk being judged for my odd behavior by people who didn't know what I was going through, I ended up isolating myself. I didn't want to feel pressured to explain why I had become so withdrawn, so I avoided nearly everyone, save for a handful of friends.
"It was exhausting moving about the world as if everything was normal when I felt I was being torn in two."
Before publication, in an effort to ascertain which people I could reasonably expect to be supportive (or not), I began scouring social media for signs that anyone with whom I was acquainted was friendly with my assailants. Thus began a pattern of mental extrapolation with concentric social circles. For example: If so-and-so is posting encouraging comments on my assailants' Instagram timelines after sexual assault accusations have been made against them, then I look at their friends' accounts to see if they too are posting supportive messages or liking his posts. And in this way, my world shrinks even further, because I can't be friends with someone who can ignore someone's history of sexually victimizing people. That person is cut off or unfollowed without a word.
My self-imposed isolation amplified my depression when the story finally broke and people I had been avoiding for the better part of a year didn't contact me. Social ostracism is a natural byproduct of scandal, and many view Silence Breakers' experiences through the lens of gossip rather than trauma. I have been public about being a survivor of sexual assault and domestic violence for a decade. However, things change when people learn that your assailants happen to be famous. Their celebrity increases the likelihood you will be shunned, and my assumption is that the unspoken opinion of some is that I only came forward for attention or paycheck. In the continued silences, suspicion lingers between me and those with whom I still haven't spoken.
While I have myself to blame for my elective isolation, I am acutely aware that "respectable" women don't out powerful men for their transgressions. My two assailants move in overlapping social milieus, of which I was or am a member. I recognize that I am a persona non grata to many of my former acquaintances because they are friends with my assailants or their lawyers, publicists or ex-wives or they are in business with these men or are members of the same fraternity. This is not to say I feel like a pariah or that I have a dearth of friendships. In addition to the people in my life already, I have met fellow survivors who have also publicly named their assailants. I am very grateful to these women for being so generous with their support, offering me guidance through the initial whirlwind that surrounds outing a high-profile perpetrator. Our sisterhood, rooted in collective trauma and pain, is an unexpected connection that emerges once your story is published. Silence breaking results in bonds being formed from the knowledge that we don't have to suffer alone.
"Silence breaking results in bonds being formed from the knowledge that we don't have to suffer alone."
Those of us who have come forward have learned that vocalizing our experience doesn't mean that any measure of real justice will be served. In my case, Simmons is too independently wealthy to suffer any real consequences, and so far, none of his other accusers' claims fall within the statute of limitations. As for Calloway, "Extra" and its parent division, WarnerMedia, continues to ignore my accusations. Recently, it was reported that the company has engaged an independent law firm to follow up on charges of misconduct regarding an unidentified company executive after an anonymous letter was sent to the division's CEO, John Stankey. Despite its statement of the company's policy on allegations of misconduct against its employees, WarnerMedia has chosen to remain silent in spite of repeated attempts by multiple reporters (and me) to see if any sort of internal investigation has been undertaken regarding my claims.
It's going to take some getting used to navigating the world as a Silence Breaker. If faced with the same decision today, I would do it all over again. I would have just initially approached another news outlet. There is power in knowing that you were heard, even if you may not necessarily be believed. Coming forward hurt like hell, but suffering eight months of anguish is the price I have to pay to ensure that the men who violated me know I will no longer stand mute in the shadows. Those who harmed me have evaded justice thus far, but having my experience go on the public record can be enough.
It appears it may have to be.
HuffPost contacted NBC and "Extra" for comment on Abrams' allegations. NBC did not return a request for comment, and "Extra" did not provide a comment.
@Sil_Lai Abrams is a domestic violence awareness activist, National Association of Black Journalists award-winning writer and inspirational speaker.