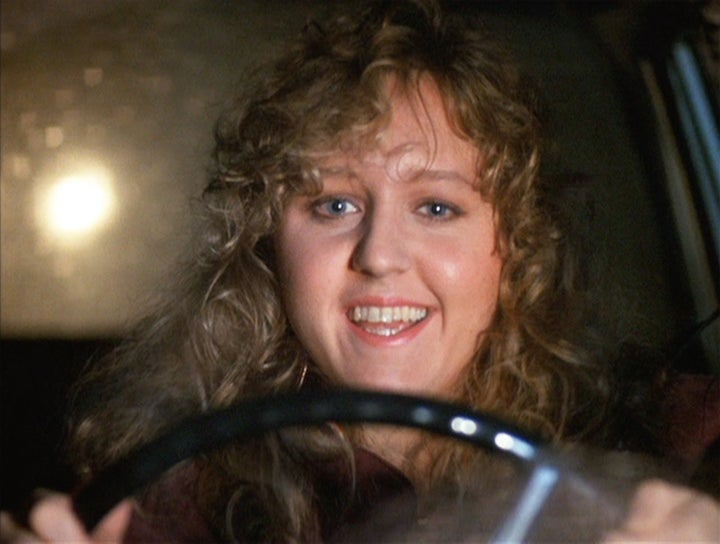 One of the most distinguished character introductions in movie history is that of Catherine Martin, the senator's daughter who is abducted by the perverse serial killer Buffalo Bill in 1991′s "The Silence of the Lambs."
Cruising down a Memphis highway late at night, Catherine sings along with Tom Petty and the Heartbreakers' "American Girl," the lyrics foreshadowing the doom that awaits her. Here's a young woman, her whole life ahead of her, content and unknowing, before she is lured into a deviant's underground lair:
After all it was a great big world / With lots of places to run to / Yeah, and if she had to die tryin' / She had one little promise she was gonna keep / Oh yeah, all right / Take it easy, baby / Make it last all night / She was an American girl.
Both of the scene's principal architects died this year: Petty on Monday, at age 66, and Oscar-winning "Lambs" director Jonathan Demme in April, at age 73. That leaves Brooke Smith, the actress who played Catherine, to tell the tale of its provenance.
"People always tell me, 'Every time I hear that song, I think of you,'" Smith, whose recent work includes supporting roles on "Grey's Anatomy," "Ray Donovan" and "Bates Motel," told HuffPost by phone on Tuesday morning.
When Smith got the role, Demme was still determining which music to use for the scene. Ted Tally's script didn't indicate a specific song; it merely said Catherine was jamming along to the radio. Had Smith's own suggestions for the scene come to fruition, she would never have become associated with "American Girl," the infectious Petty-penned classic that didn't even chart upon its initial release in the United States in 1977.
Smith was part of the "whole New York punk hard-core movement" of the 1980s, so she wanted her karaoke moment to feature one of her favorite bands, namely Bad Brains. (Smith said she was also friends with members of Agnostic Front and Cro-Mags.) Demme, who'd directed 10 movies by that point, including "Something Wild" and "Married to the Mob," had an alternate vision in mind.
Demme secured the rights to two very different tracks. The first was "American Girl," an ambiguous rock anthem about an ambling everywoman; the second was Rufus and Chaka Khan's "Tell Me Something Good," a funky seduction that lacks Petty's gripping bass hook.
"I think he always had it in his mind because the only songs that I remember him talking about were those two," Smith said. "And 'American Girl' was the one he really wanted. I just didn't feel like the quintessential American girl. I guess I still don't. I felt too much like an outsider."
What Catherine needed was a carol that would put audiences in her corner the moment she appears. She would belt "American Girl" for all of 30 seconds before parking outside her apartment building, saying hello to the cat meowing at her in a window and then assisting Buffalo Bill in loading a couch into his van. We needed to love Catherine without knowing a single thing about her, and what's more lovable than someone rocking out with abandon, in extreme close-up, thumping the steering wheel as she goes? The security of Catherine's vehicle ― the sheer aloneness of her shameless crooning ― fosters a comfort that's contradicted the second she steps out, grocery bags in hand. Her life is shattered as quickly as she glances at Bill's feigned struggle. Soon enough, she ― "it" ― would be rubbing the lotion on her skin, or else she'd "get the hose again."
"Jonathan Demme, in his infinite wisdom, was the one who made the choice," Smith said. "[...] It was almost too perfect. It just set it up absolutely 100 percent perfectly, that song."
For such a famous movie moment, the "American Girl" routine was simple in execution. Smith, who hadn't rehearsed her singalong, remembers Demme deciding to shoot the scene suddenly, at the end of a long day. She didn't literally drive the car. Instead, she sat on a soundstage, where the movie's prop master, Ann Miller, shifted around a two-by-four positioned under the wheels to simulate movement. The rest came naturally, as Smith already knew the lyrics.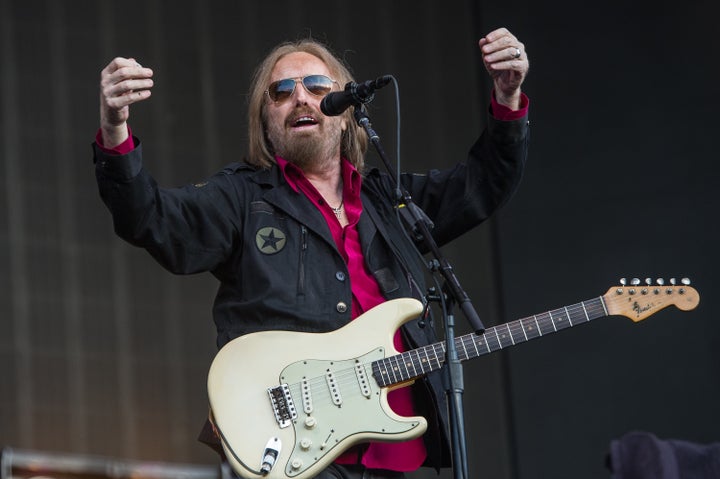 "And Jonathan just said, 'Just sing like you're driving along in a car,'" Smith said. "I was very familiar with that, so that's what I did. I remember he kept saying, 'Keep your eyes on the road,' because maybe I don't keep my eyes on the road enough, or I didn't back then."
Since the song hadn't blossomed into a veritable hit back in the '70s, "The Silence of the Lambs" aided in the "American Girl" resurgence. It had already been featured in the movies "FM" and "Fast Times at Ridgemont High," but "Lambs" gave Petty's ditty a singular identity. It was about hope ― in this case, the rollicking calm before a horrifying storm.
"American Girl" went on to score more big- and small-screen invocations, including "Sugar & Spice," "The Sopranos," "Ugly Betty," "Parks and Recreation," "That's My Boy" and "Hot Pursuit." In 2015, Demme incorporated it into another of his films, "Ricki and the Flash," which opens with Meryl Streep covering "Girl" alongside her rock-star-wannabe character's cover band. The song has, in Petty's own words, lasted all night.
"I'm really sad because I always wanted to meet him, you know?" Smith said of Petty. "I never got to meet him, and I always felt a special bond with him because of that."
Popular in the Community