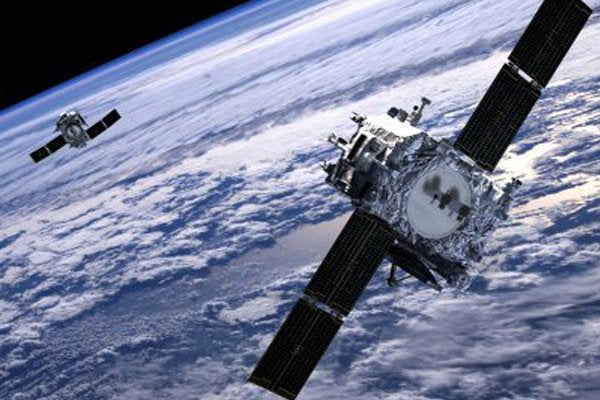 American journalism is in a serious state of denial. In a Bizarroland twist of tragedy, mainstream news media is often filled with fake news ("Iraq has WMDs" "Mission Accomplished" and silly celebrity gossip) and fake news shows often bring to light the hypocrisies and corruption of our government in an insightful, clever and hilarious way (yes, Stephen Colbert I mean you!).
It's truly a disturbing trend. And I find myself growing ever more depressed about the seemingly forgotten journalistic tradition of answering the "how, what, where and why" of news that actually impacts the citizens of this country.
Why are most of our journalists less like Edward R. Murrow and more like show ponies? Are they scared of taking risks and losing their jobs? Then what they really need to do is consider the limitations of journalists in other parts of the world where more than a salary is at stake -- they pay with their lives.
Alix Lambert's The Silencing can help them do just that. Her book addresses the unsolved murders of six Russian journalists who were killed for investigating and reporting the truth - completely knowing the dangers of their task. Maps and images from the murder sites are interspersed through the book, accompanied by interviews with friends, family and co-workers of the late journalists. All of the pieces are presented in both English and Russian. The Silencing provides insight to a world that we as American's cannot even imagine and pays tribute to the obstacles, bravery and sometimes fatal consequences of journalists worldwide.
How did you develop the idea for The Silencing and how did you choose your subjects?
I made a documentary called The Mark of Cain in the Russian prisons back in 1999 and two people were very helpful and supportive to me: Peter and Paul Klebnikov. They introduced me to people and it was their apartment in Moscow that I stayed in when I wasn't traveling to prison regions. Paul was editor of Russian Forbes magazine. He wrote an excellent book called The Godfather of The Kremlin and he also published a list in Forbes of the 100 richest men in Russia. He was murdered in 2004. It was quite a shock. That personal connection combined with my strong feelings about press freedom and despair at what has happened to the state of "news" not just in Russia but world-wide led me to want to do something. Originally, I had had conversations with magazines and television channels that were interested in the idea of running a piece I would do - especially after Anna Politskovaya was murdered. But no one was fronting the money for me to go over - so I selected just journalists who had been murdered in Moscow - really for practical purposes as much as anything. Then things fell apart as far as where the piece could run, and Viggo Mortensen generously offered to publish it through his company Perceval Press. This allowed me to make something much more substantive and to have more freedom as to how the project came together and to trust that I was in good hands.
How difficult was it to gain access to the areas you photographed and speak with the family and friends of the journalists who were killed?
The access was pretty simple - I just went to the places. The exact location where Paul was killed is difficult to get to, but a Department of Justice friend of mine guided me there and provided maps (included in the book) of the places I was trying to find. Where Anna was killed there were surveillance cameras and the person who had driven me there would not go in. He rightly pointed out that he had to continue to live in Moscow -- I didn't. I did run into some trouble in general with my being in Moscow and was asked to leave earlier than I had originally planned. As far as interviewing people - Anna Kocharova was very helpful in locating family members and translating my questions if the person did not speak English. She did a wonderful job and I am indebted to her. The people who spoke English were generally people I already knew (Peter Klebnikov) or people I met through him.
The essay by Oleg Panfilov did a particularly good job of explaining how easy it is for journalists to end up working to promote certain agendas and how difficult it is to teach modern journalism in Russia. Do you have any insight on how a more modern sense of journalism could be taught -- if not executed -- in these regions?
I think Oleg did a good job of talking about that and also Richard Behar - both of them run organizations (The Center For Journalism in Extreme Situations, and Project Klebnikov respectively) that continue to try to address this issue. Unfortunately things rarely happen over night - it takes time for people to come to a completely new understanding about the world they live in and what they can do about it.
Even in the United States journalism is constantly compromised by corporate and political interests (how else could we have ended up in the Iraq war?) and that is probably magnified hundredfold or more in areas like Russia. How much power do the people of Russia have to make demands from their government on how information is controlled and disseminated?
Just following the primaries here made me disgusted with the press and this country's eager consumption of that kind of "reporting". I think, unfortunately you really have to believe strongly and be willing to put alot on the line - these 6 journalists (and many, many more) gave their lives. They were willing to do that -- they were not naïve. They knew what they were doing and what the dangers were, which is why I think it is a shame if they have done that in vain. Putin really did a job of bringing the press back under Kremlin control -- and many people will have to care a lot for a long time in order to make a change.
What sort of pressure do you think would needed to bring about more freedom of the press to the region and what responsibility does the West have to try and speed the process along
I am excited that a round-table is being organized around the book to be held in Moscow on September 4th to address what can be done about protecting journalists. One hopes that each person does what they can. As far as the west - as we discussed above -- we have some serious problems with the media here. Still, murdering people with impunity is a different deal. I am hoping that people will visit the sites listed and try to get involved and make a difference. The Center For Protecting Journalists does a great job of raising awareness about journalists killed world-wide.
Alix Lambert's feature length documentary The Mark of Cain was nominated for an Independent Spirit Award and aired on Nightline. As an artist Lambert has exhibited her work to international critical acclaim, showing in The Venice Biennale, The Museum of Modern Art, The Georges Pompidou Center, and the Kwangju Biennnale, currently she is exhibiting at the SculptureCenter in New York.
Calling all HuffPost superfans!
Sign up for membership to become a founding member and help shape HuffPost's next chapter